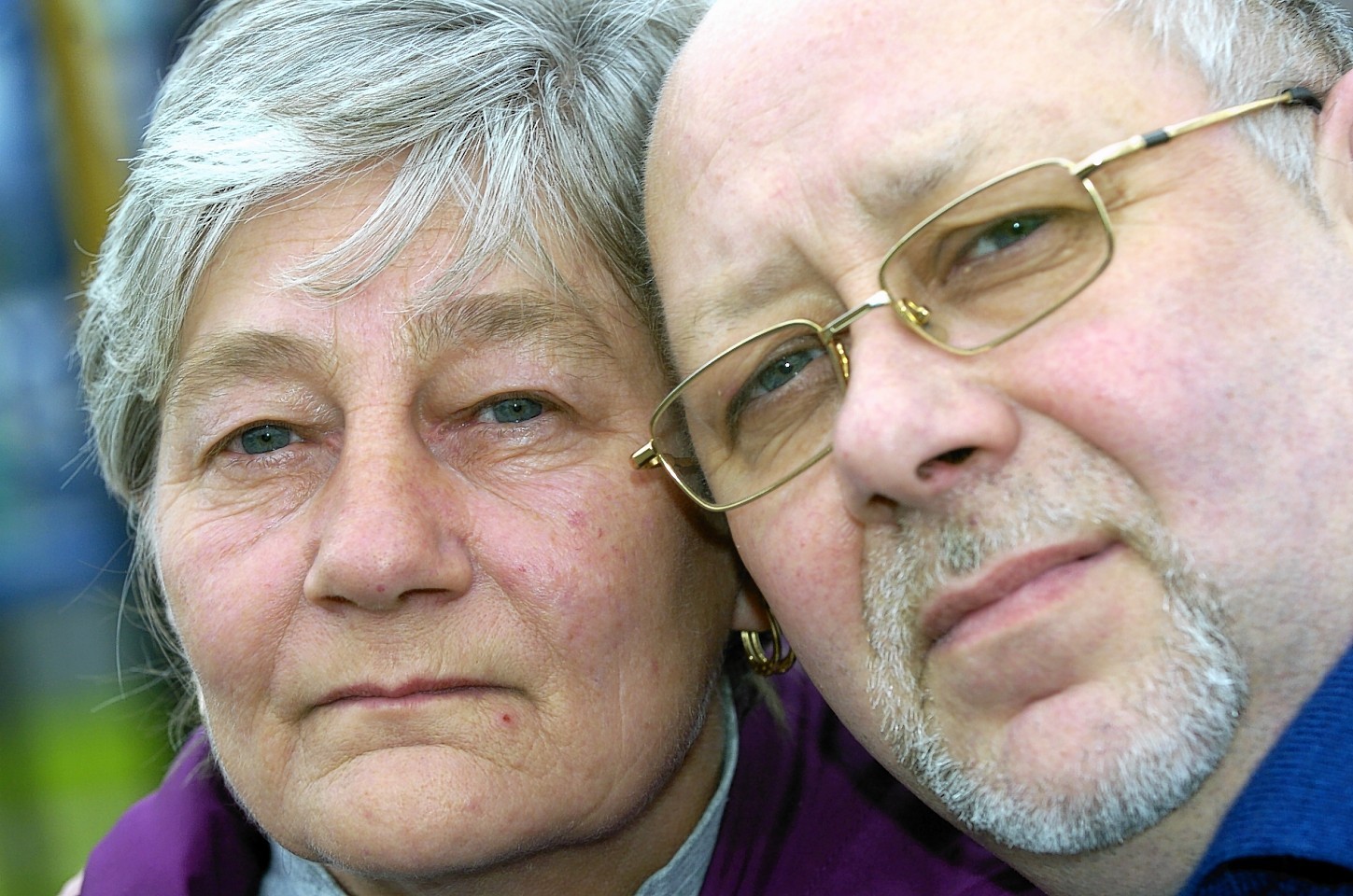 The parents of a war hero killed in Iraq have condemned the actions of a north-east man who appeared in a chilling jihadist recruitment video.
Walter and Diane Douglas said they were left "feeling sick" when they found out that Abdul Rakib Amin was from Aberdeen.
He was one of three British Islamic militants filmed by terror group ISIS rallying young British Moslems to wage jihad.
The video is though to have been made in Syria.
Last night, Mr and Mrs Douglas said they were appalled the situation in Iraq had escalated so rapidly once more – and said "everything that had been fought for" had been lost.
Their son Lance Corporal Allan Douglas was from the 7th Armoured Brigade and was serving with the Highlanders when he was killed in 2006.
He was just 22 when he was shot dead by a sniper as he put up a radio mast on the roof of an Iraqi police station.
The former Northfield Academy pupil was 17 when he fulfilled his ambition to join the Army.
Mrs Douglas, 63, said: "It was a shock to hear this man was from Aberdeen, and he had gone out there and joined up. We find it hard to believe that it has started up all over again, and so much worse now.
"We said all along that this would start up again. We have always maintained that this is not the end of it because it really never has stopped. It has never been as bad as it is now.
"It brings it back, but we try not to watch the news now. We are just terrified now that someone is going to say 'right, that's it, let's send all the troops back in'.
"It just feels that so many lives were lost for nothing."
Amin was born in Molobi-bazar, in the Sylhet region of Bangladesh, and moved to the Froghall area of Aberdeen aged about 10.
He went to Sunnybank Primary and St Machar Academy and worshipped at the Aberdeen Mosque and Islamic Centre in the Spital before moving to Leicester with his family.
He was pictured last month in a 13-minute Isis recruitment film promoting a "holy war" on "disbelievers", while wielding an assault rifle.
ISIS has taken control of a large portion of Iraq in recent months.
Mr Douglas, 64, said: "All these kinds of groups there, they are growing all the time. We were fighting a losing battle. Let them get on with it and keep us out.
"To go back in, then there is more lives getting lost for nothing, like Allan was lost for nothing. Everything they fought for has just been lost. It has been for nothing."
He added: "It is worse now than at the time Allan was killed, and other soldiers were killed.
"It is just wasted lives. Why go back in? Just let the country sort their own out. It has got nothing to do with us.
"If Britain has to go back into Iraq then the lives that have been previously lost have been lost for nothing, just wasted lives for nothing."
The UK Government announced at the weekend it had frozen the assets of Amin and two other young British jihadists who also appeared in the propaganda video.