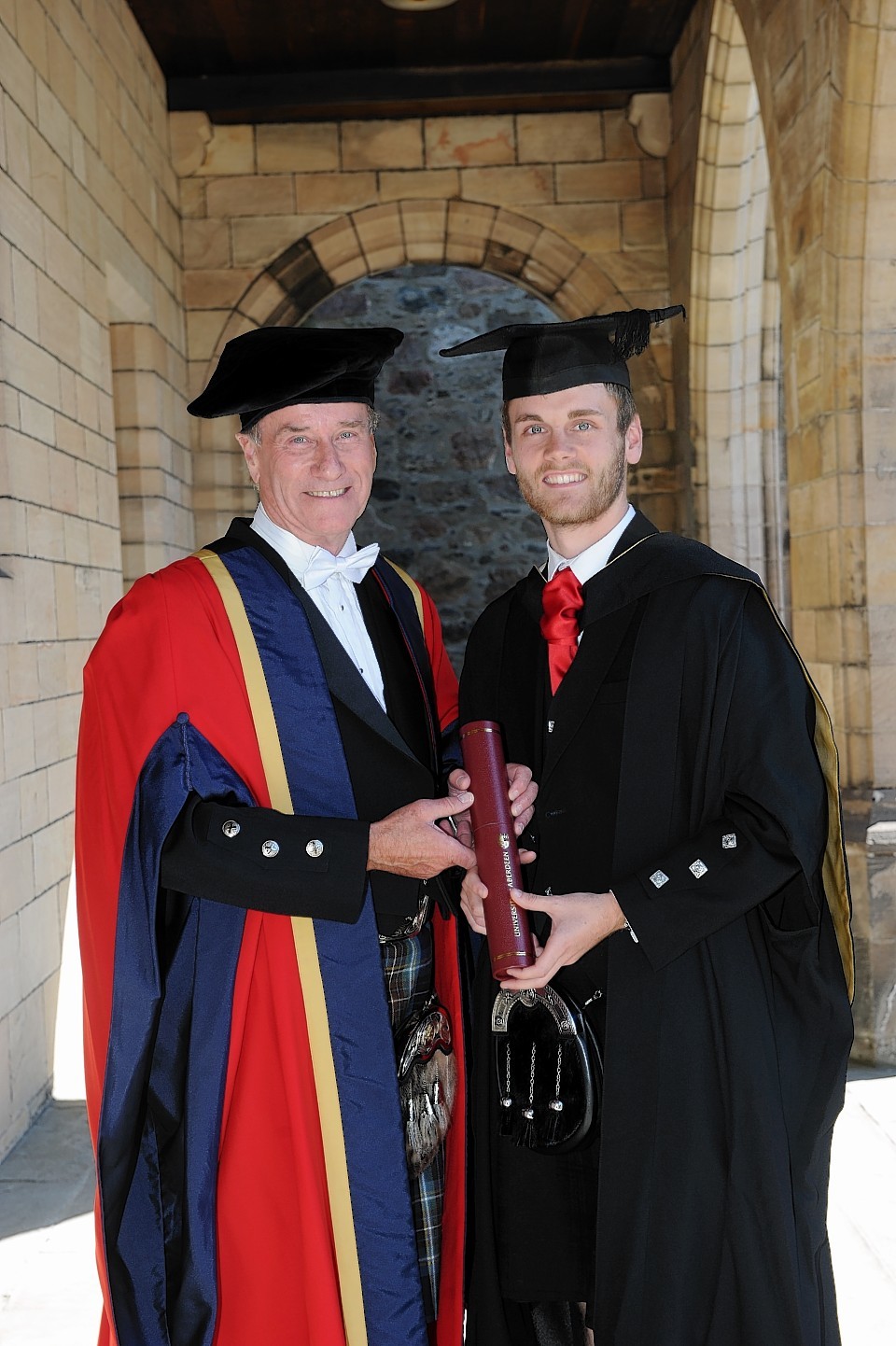 An Aberdeen businessman, entrepreneur and philanthropist was yesterday awarded an honorary degree in recognition of his "outstanding" work in the north-east.
Michael Loggie, chief executive and owner of Saltire Energy Group, was presented with a Doctor Honoris Causa for his dedication to "giving something back to society" and for his generous support of Aberdeen University.
The day was made even more special for him as his son, Michael, was also graduating at the same ceremony with a 2:1 degree in mechanical engineering with materials.
Mr Loggie and his 23-year son – who both attended Robert Gordon's College – said it was privilege to be honoured on the same day and that the occasion marked an incredibly special time for the entire family.
"I am delighted that Michael chose to follow in my footsteps," said Mr Loggie, who already graduated from the university in 1993 with an MA Honours.
"I obviously would have been here regardless to see my son graduate, but I am so proud to be here at the same ceremony.
"It is a real honour to be awarded such a prestigious title by the University of Aberdeen. This marks a momentous milestone in my career and is a very special day."
At the ceremony yesterday, the audience was told there were umpteen reasons why Mr Loggie deserved his honorary award – from his significant charitable contributions to his unwavering support of young sporting stars, and all while running a successful energy company with seven bases across the world.
To date, Saltire Energy has donated more than £1.7million to the university, including sponsoring undergraduate and PhD sports students and supporting Aberdeen Sports Village and the new Aquatic Centre.
Mr Loggie was also made an honorary patron of Befriend a Child last year in recogniti the support he gives the charity, allowing it to recruit and train new volunteer befrienders to help disadvantaged youngsters.
He also established The Saltire in The Community programme, which invests in local and international causes, and supports Aberdeen Football Club Youth Development, Deeside Junior golf championships and The Good Shepherd School in Phuket, which helps more than 150 underprivileged Burmese immigrant children.
"I am a long-time supporter of the university and its student development programs, particularly the Sports and Health Science courses," said Mr Loggie.
"Saltire Energy will continue to support the university and its scholars through our Saltire in the Community programme."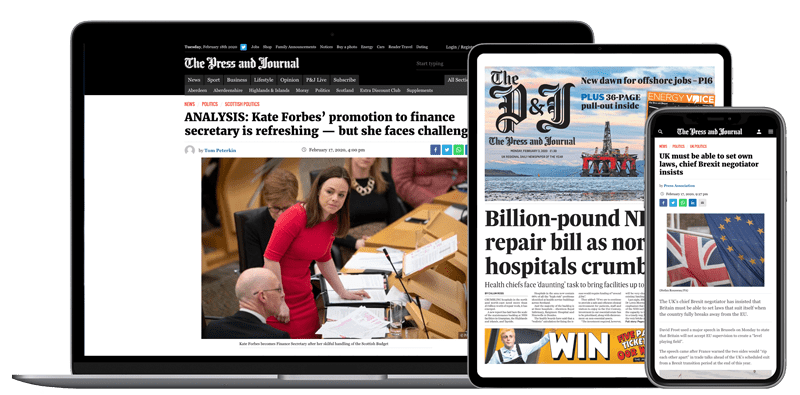 Help support quality local journalism … become a digital subscriber to The Press and Journal
For as little as £5.99 a month you can access all of our content, including Premium articles.
Subscribe