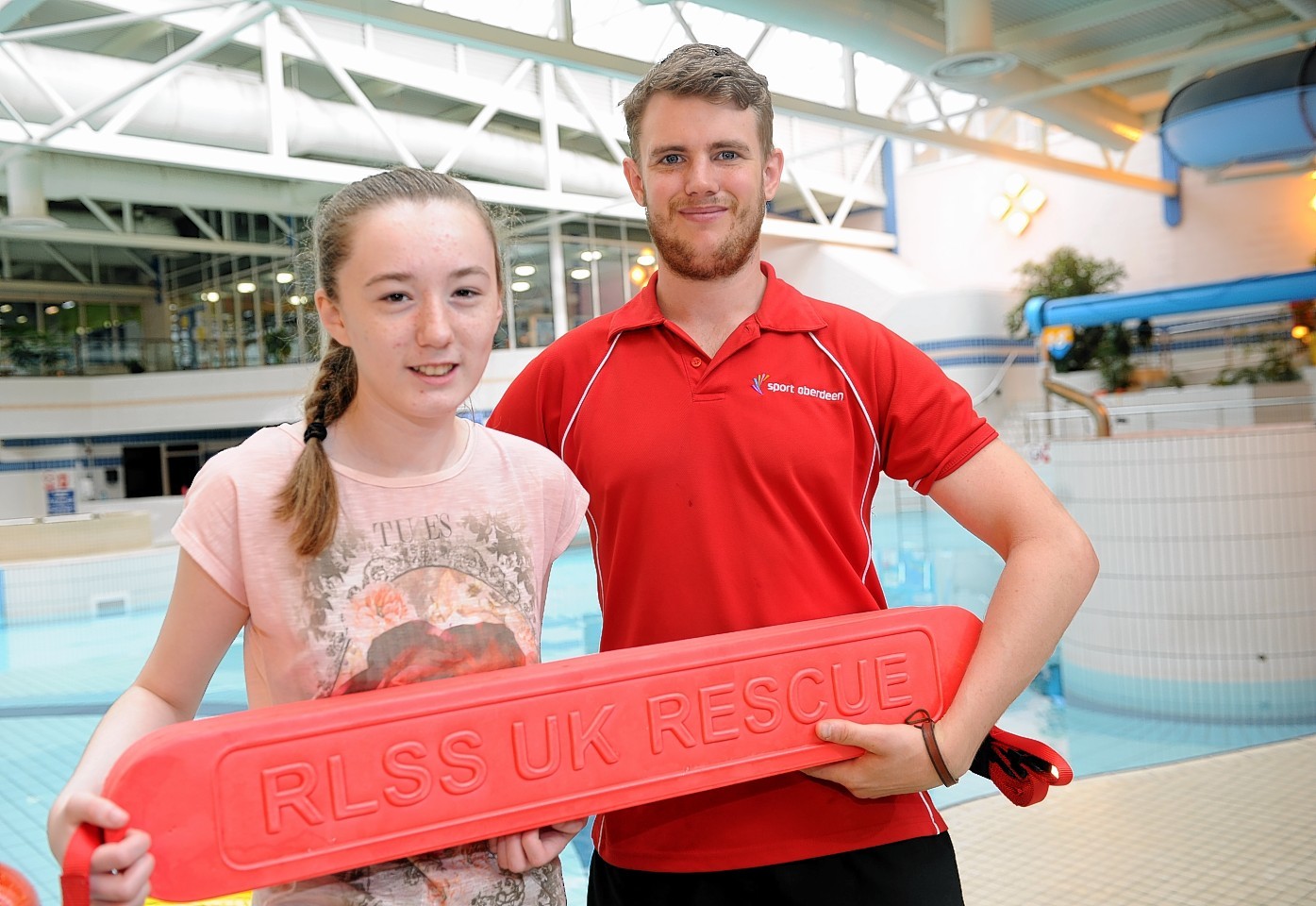 A north-east teenager who almost died after losing consciousness in a swimming pool has thanked the lifeguard who saved her.
Rebecca Hammell was enjoying a family day out at the Beach Leisure Centre in Aberdeen when she hit her head off a piece of apparatus, thought to be an ornamental mushroom.
The 14-year-old – who suffers from reflex syncope, a condition that causes her to have unexpected blackouts due to a lack of blood supply to the brain – was knocked unconscious, and sank to the bottom of the pool.
It took about 20 seconds before other swimmers noticed she wasn't breathing, and alerted lifeguard Richard Preston.
The 24-year-old jumped into the water and pulled the teenager out and performed CPR.
Emergency services were called, but thanks to the efforts of Mr Preston and fellow lifeguard Lois Barnard, paramedics were able to stabilise Rebecca's condition and did not need to take her to hospital.
She is now recovering at home in Cove.
Today she praised Mr Preston's quick reactions, and said: "It is all a bit of a blur but it was very scary.
"I remember when I started breathing again but I was still very concerned.
"I'm so grateful to the lifeguards. If it wasn't for their quick reactions I could have died.
"This could have been much worse, but I will carry on swimming."
Rebecca had been swimming with her mum Angela, step-dad Aaron, brother Ryan, eight and sister Rachel, 13, when the accident happened earlier this week.
Mr Preston, who has been a lifeguard for six years, had never performed CPR before Tuesday's drama, and said all he had been thinking about was saving Rebecca.
"I jumped into the pool as I noticed she wasn't breathing," he said.
"The only thing going through my head was that I had to save her and call an ambulance.
"I'm just thankful the great training we receive here allowed me to do this."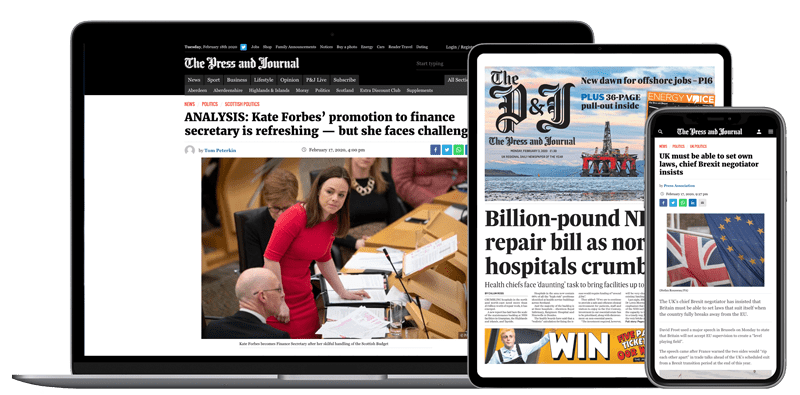 Help support quality local journalism … become a digital subscriber to The Press and Journal
For as little as £5.99 a month you can access all of our content, including Premium articles.
Subscribe