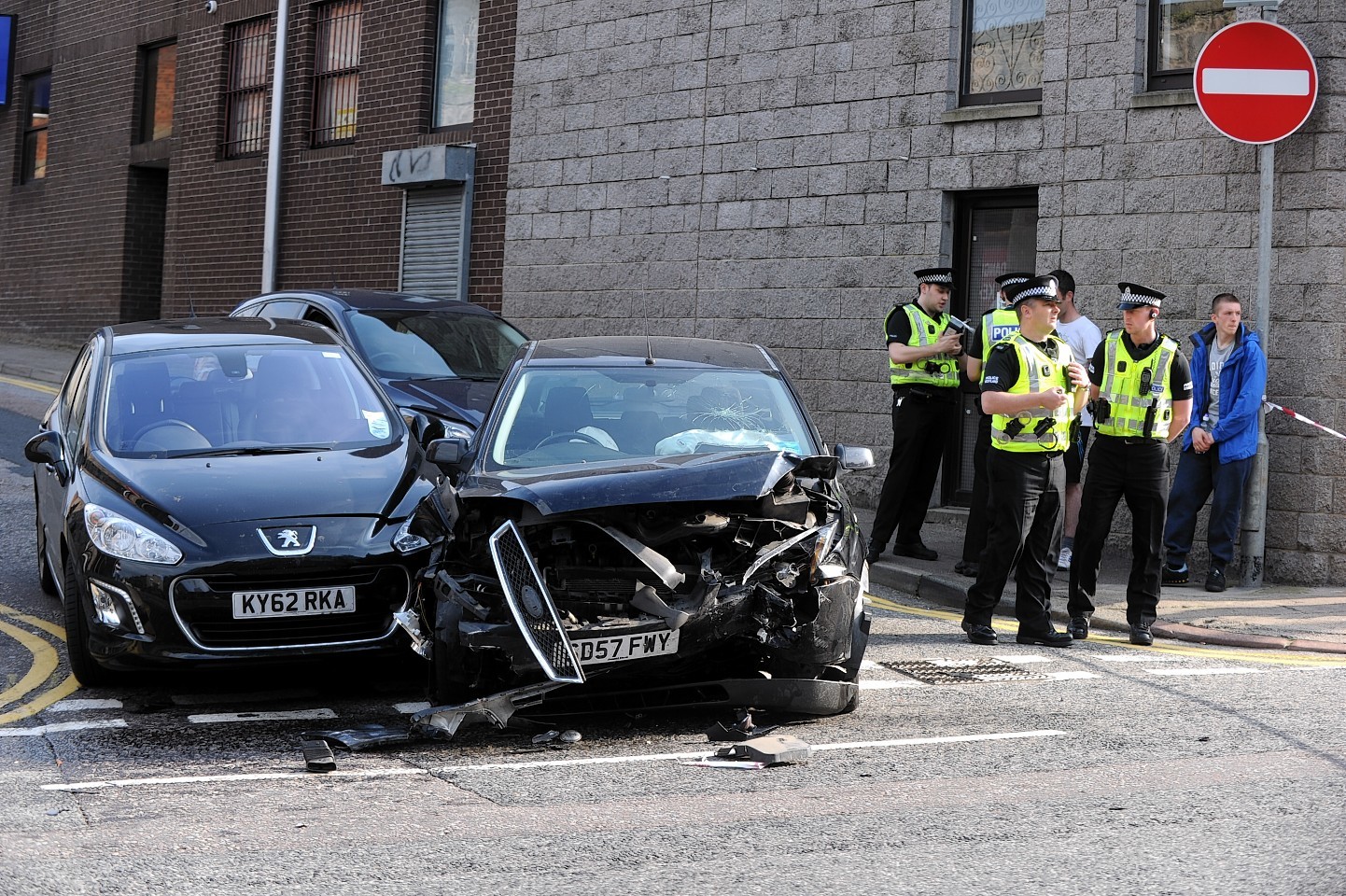 A manhunt was under way last night after an apparent road-rage incident caused thousands of pounds' worth of damage on a busy Aberdeen street.
Up to seven cars were hit in Hutcheon Street about 4.45pm yesterday.
Witnesses described how three men in a white Volkswagen Golf fled the scene after colliding head-on with a Ford Focus.
One bystander said the group in the Golf had thrown spanners at the Ford in the run-up to the crash before speeding off towards Hutcheon Street.
One motorist who was nearby at the time said her car had been hit by a wrench.
Rush-hour traffic was thrown into chaos as police closed the street between Berryden Road and George Street.
One resident, who did not wish to be named, said: "We were walking up the street and we heard a crash – there was all this shouting and screaming.
"The Golf came flying down here at around 50mph. I thought he was going to go straight down the road but he actually smashed right into another car head first.
"I saw the driver of the Golf reversing – he hit all these other cars.
"Everyone jumped out through the windows or however they could.
"There was a boy who was sick. It must have been the adrenalin."
The occupants of the Golf then fled the scene, according to the witness.
A recovery vehicle was called to remove several cars and police took witness statements by the roadside.
The bystander added: "Obviously some kind of road-rage incident had gone on first.
"It's amazing that everyone is OK after a head-on crash like that – one of the engines was almost hanging out."
One of the vehicles was leaking fluid on to the road and the fire service attended to make the scene safe.
A spokeswoman for the ambulance service said paramedics did attend but no treatment was required.
The road reopened to traffic just after 7pm.
A police spokesman said: "We are looking for the occupants of the VW Golf. Multiple vehicles were involved. Inquiries into this incident are ongoing."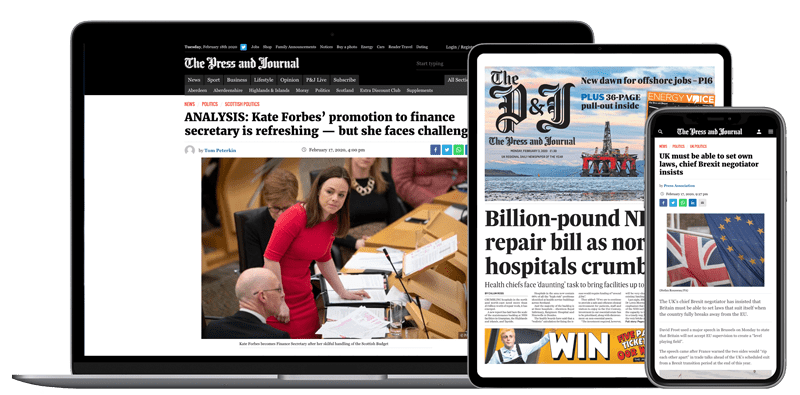 Help support quality local journalism … become a digital subscriber to The Press and Journal
For as little as £5.99 a month you can access all of our content, including Premium articles.
Subscribe