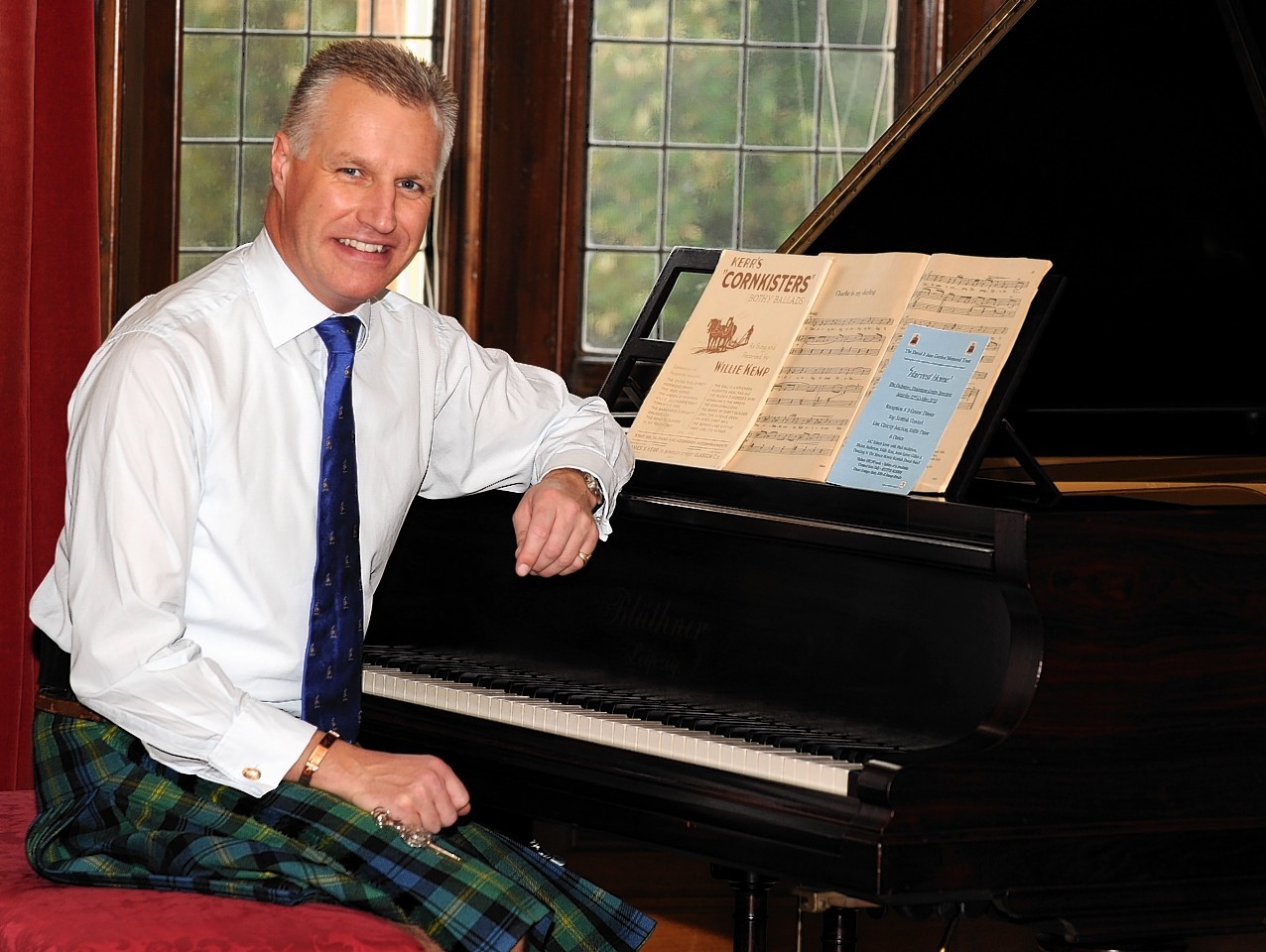 A moving slice of north-east life took centre stage before a global audience of a billion people at the Commonwealth Games opening ceremony tonight.
Doric figurehead Robbie Shepherd and traditional singer Robert Lovie were given the privilege of greeting the Queen as she arrived for the spectacular event at Glasgow's Celtic Park.
As a guard of honour – comprising athletes, dancers and stewards from the annual Braemar Games – welcomed the monarch, Mr Lovie silenced the entire stadium with an unaccompanied version of the national anthem.
It is a feat he has performed for the royal family at the annual Highland gathering on Deeside for many years – but on this occasion the eyes of the Commonwealth were upon him.
"I just tried to get through it by pretending it was a normal day at Braemar," he admitted afterwards.
Mr Lovie, the National Trust for Scotland's property manager at Fyvie Castle, said he and Mr Shepherd – a long-running columnist for the Press and Journal – were "proud and honoured" to have played such a special part in the ceremony.
The pair were invited because games organisers recognised how much the Queen enjoyed their annual hosting duties at the Deeside gathering.
"They came to Braemar and sat and watched the whole thing and were just enthralled," said Mr Lovie.
"Everyone was struck by how happy and relaxed the Queen is when she's at Braemar and I think they wanted to see that smile on her face at the opening ceremony.
"It is definitely the biggest audience Robbie and I have ever had, we are flying the flag for the north-east and we are so very proud."
And the pair were not the only north-east folk to take to the stage.
Talented young vocalists Yolanda Cowen, Tamsin Raitt, Andrew Kearney and Heather Watson joined the National Youth Choir of Scotland to perform Eric Whitacre's What If from his musical Paradise Lost.
The singers were joined by the Virtual Youth Choir – more than 2200 young singers from 80 countries across the world – who were projected from a huge screen.