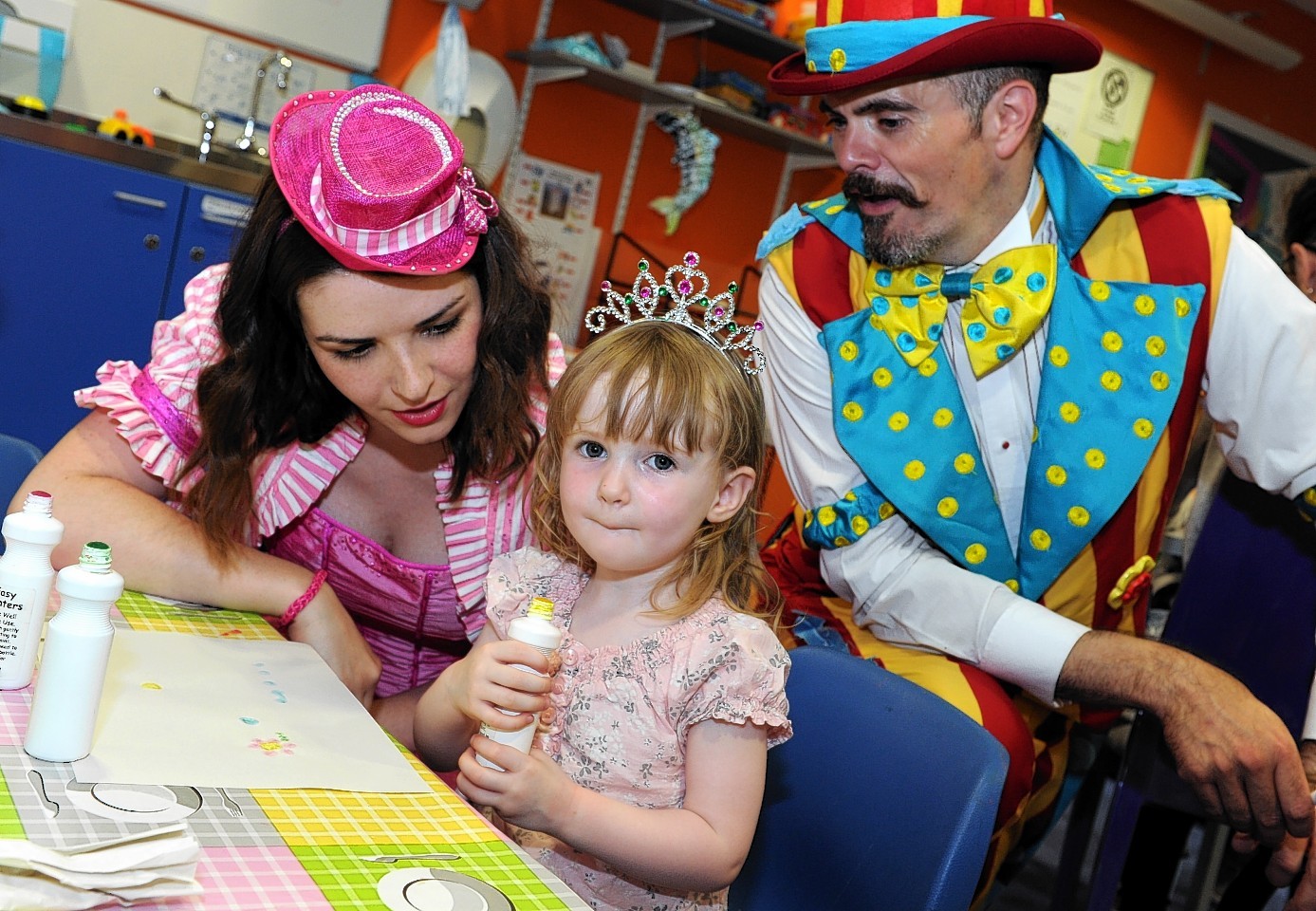 Children's favourites The Singing Kettle made a special whistle-stop to cheer up young hospital patients yesterday.
Anya Scott-Rodgers and Kevin McLeod gave them a special preview of their new show Fantastic Funfair, which opens in Aberdeen today.
The duo dropped by the Royal Aberdeen Children's Hospital, and helped the youngsters with painting before touring the wards with the aim of "raising a smile".
Doing their best to brighten up the children's day, the pair also sang songs and told stories to the pleased youngsters, who will miss out on the show at His Majesty's Theatre.
"While in town I think it's nice to be able to come and say hello since they can't make the show themselves," said Kevin.
He admitted some of the youngsters were sometimes a bit daunted to see their singalong favourites, but would always end up enjoying the visit.
"They see you on stage and when they see us in real life, they just don't know what to do," he said.
"They can't make the show so we like to bring it to them. It's great to be able to give something back."
Anne Laing, whose two-year-old daughter Bláthnaid met the cast yesterday, said: "It's brilliant. It really has cheered her right up. It was a learning experience for me, having not seen the show but they were really good. Now I've got no excuse not to watch it."