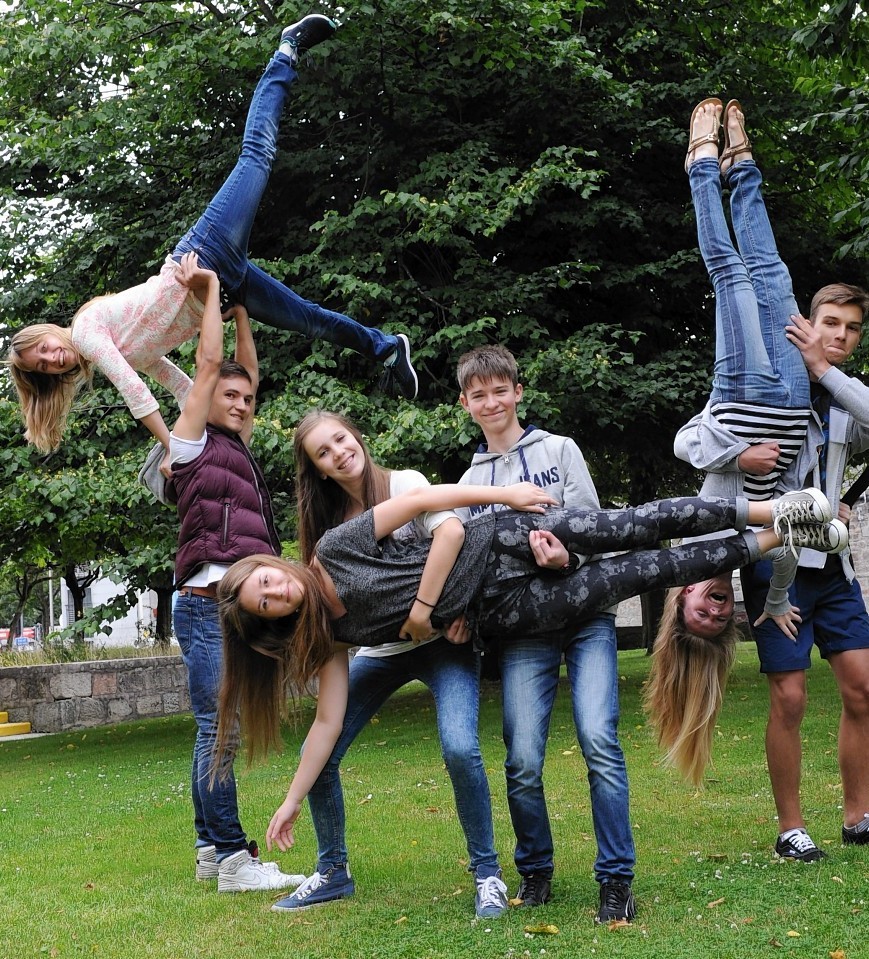 A group of young Ukrainian dancers are delighted to be performing in the north-east for the second time as part of the Aberdeen International Youth Festival (AIYF).
The performers, from the Theatre School of Modern Dance 'Potoki', will take part in the AIYF International Dance Gala at HM Theatre this evening.
They have danced at venues in Aberdeen, Arbroath and Fraserburgh earlier this week, and have more performances scheduled including Saturday's International Variety Gala.
Dancer Lisa Aleksieieva said: "We enjoy it so much .And the people coming to watch us, we think they are enjoying our performances too, so we are really lucky to be here and perform for you guys.
"This is a great experience. We get to share our experience with others and gain some new experience, to meet new people, to have connections all over the world. "This is a good opportunity for meeting new dancing groups so we can go to festivals in their countries and invite them to our country, and keep in touch."
The 20-year-old is the oldest of a group which comprises mainly of teenagers.
The school formed in the city of Dnepropetrovsk in 2001, with the students trained in various disciplines including dance, gymnastics and yoga.
Olena Budnytska, art director and choreographer of the group, said: "This is their second time here, and they are very happy about it. Everybody is very open, very friendly. I am appreciative of people who support this festival. It is very good for dancers because they can show their own dances and will see different companies, different kinds of music and dance."
Performers have travelled from across the globe to showcase their talents at the festival, which is now in its 42nd year.
They include Toshi Saiga, an 81-year-old Japanese choreographer who first came to the festival in 1977 with her dance company, The Saiga Ballet. This will be Ms Saiga's last year taking part in the festival with the ballet company.