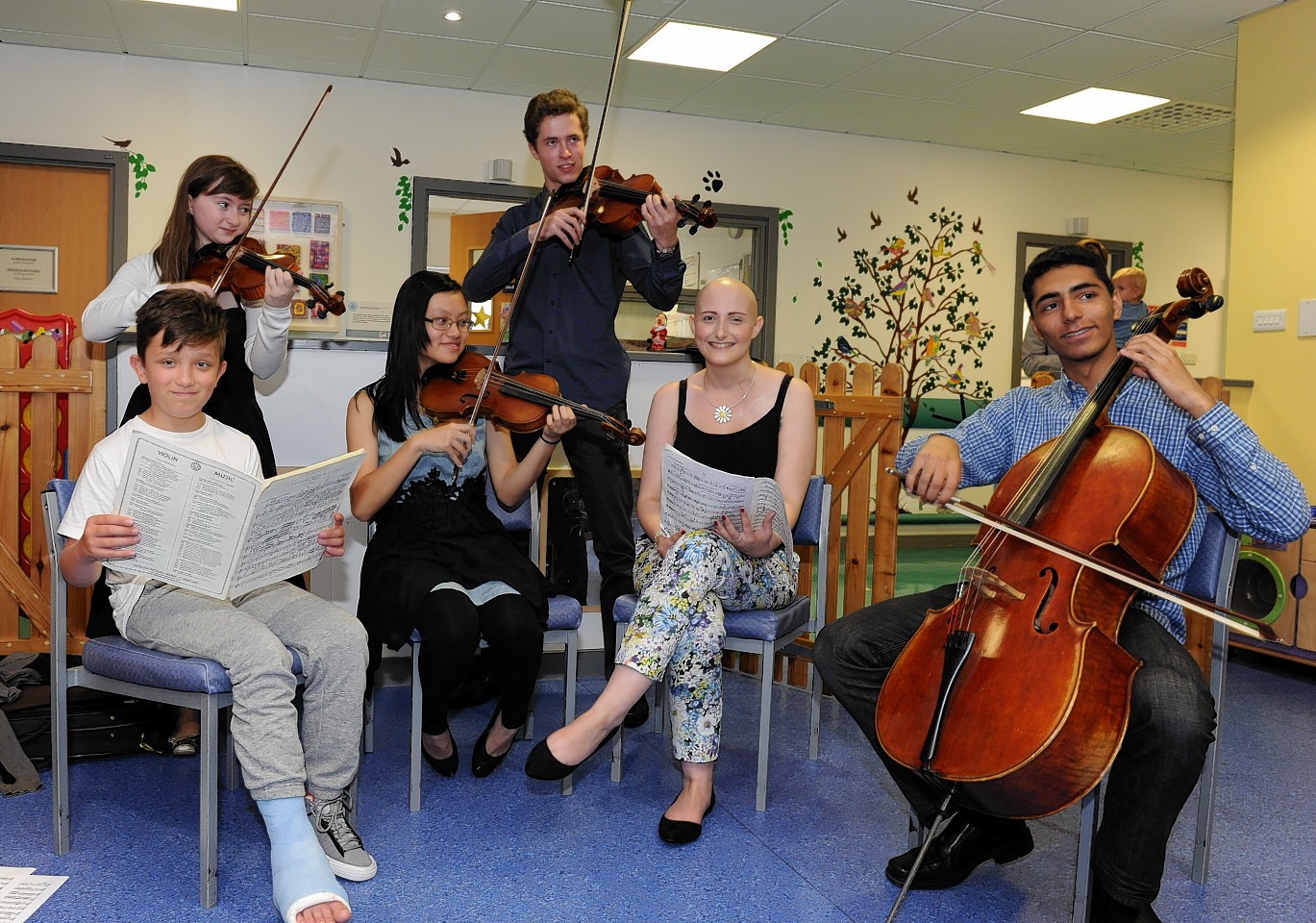 An American string quartet yesterday took time out of their busy touring schedule to bring their music to youngsters in Royal Aberdeen Children's Hospital (RACH).
The group, from the InterSchools Symphony Orchestra of New York, are currently performing in the Aberdeen International Youth Festival.
And Orli Morag,14, Julia Zhong,15, Amory Benjamin and Isaac Scheinfeld, both 16, had young patients, their families, and staff singing along during their lively recital in the children's ward.
Orli said the group were delighted to be able to perform at RACH – and were thoroughly enjoying their time in Scotland.
"We were so happy to be here, it was really fun and everyone got into it. I have been to the UK before and it never ceases to amaze me how wonderful everyone is here," she said.
"We are all in the same orchestra then Isaac and I decided it would be fun to make a quartet, and we have been one for five months.We have been enjoying the festival and the atmosphere.We saw a dance troupe from Israel and the Czech Republic, and the Chinese marching band."
Emily Findlay, from Orkney, was among the enthusiastic audience yesterday.
The 18-year-old is fighting neuroblastoma, a rare form of cancer. She was first diagnosed with cancer when she was 14 but it returned in February after an 18-month period of remission.
She said it was lovely that the quartet had been able to find time to play at the hospital.
"It was great to get folk to come here and play. It is really nice to have something different. I think lots of the kids really enjoyed it," she said.
David Cunningham, chief executive of the ARCHIE Foundation, said the performance made a real difference to the children.
"We were delighted to welcome the quartet of young New York musicians to RACH, especially when they are so busy with the festival," he said.
"The ARCHIE Foundation has a long standing association with the American Scottish Foundation, who have helped us to bring this quartet to the hospital.
"It is a partnership which we very much value and we are extremely grateful to the young musicians for bringing their music to us, it has made a real difference to the day."
The orchestra's next performance is at 7.30pm tomorrow in the Music Hall.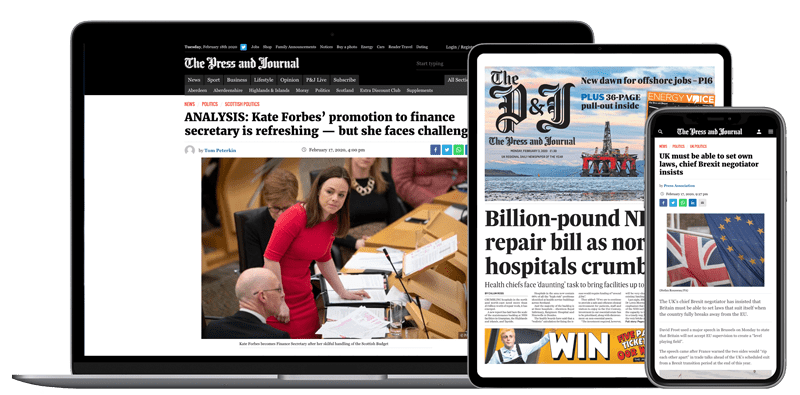 Help support quality local journalism … become a digital subscriber to The Press and Journal
For as little as £5.99 a month you can access all of our content, including Premium articles.
Subscribe