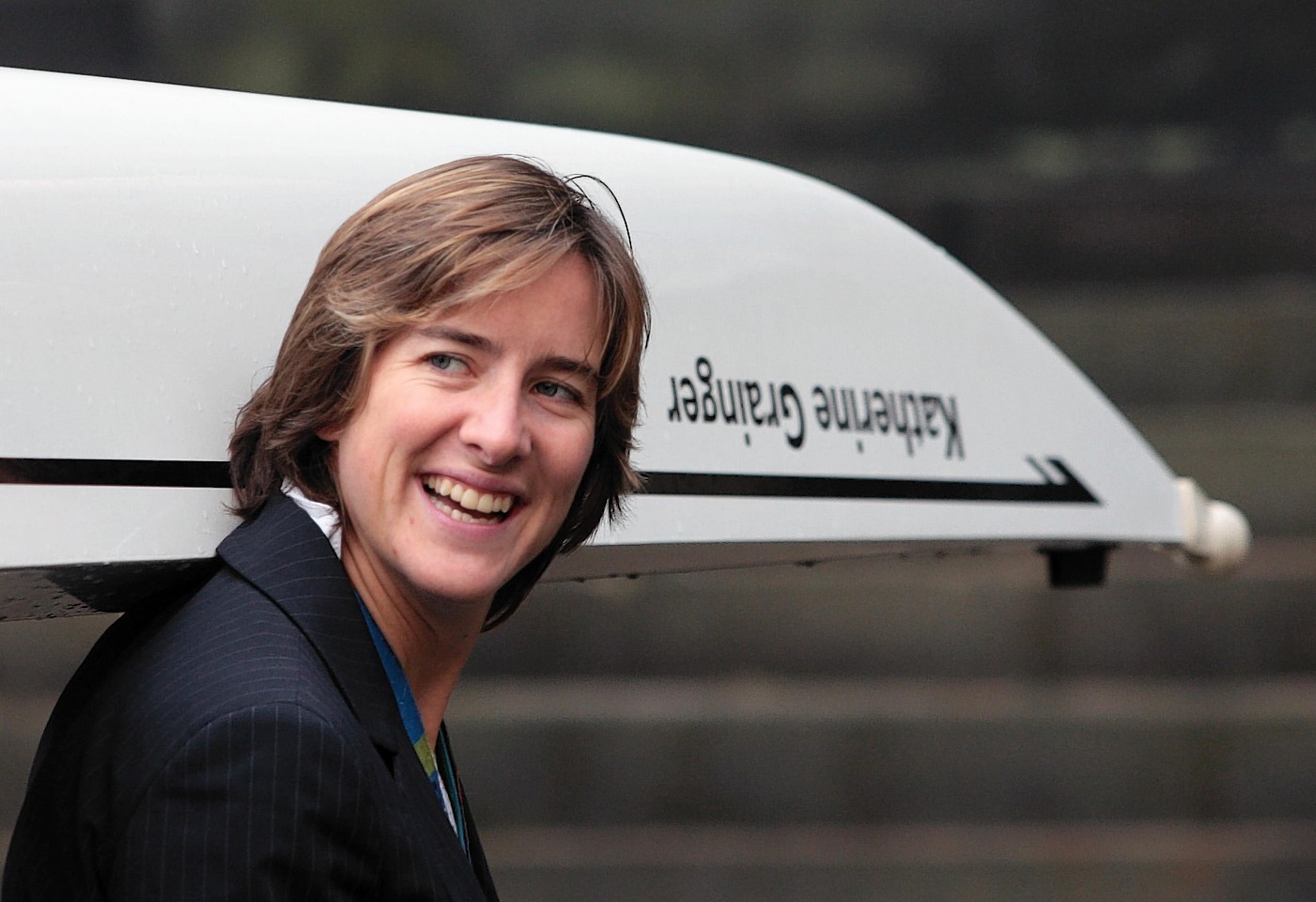 An Olympic gold medallist made a trip to Aberdeen yesterday to officially open a new health facility in the city.
Champion rower Katherine Grainger made the trip to the Aberdeen Community Health and Care Village, where she not only unveiled a plaque but also took part in an exercise class for pensioners.
And afterwards Ms Grainger admitted the visit to the Frederick Street facility had sparked some happy memories of growing up in the north-east.
The athlete, who grew up in Maryculter, said: "It's a massive pleasure to be here. I have always had family ties in Aberdeen my whole life. My grandparents used to live in Cults. It means masses to come here. I loved them."
Ms Grainger was given a tour of the building along, which opened last December, before unveiling a commemorative plaque in the foyer.
The facility offers the resources and advice for people wanting to improve or enhance their health, as well as providing a host of diagnostic and treatment services.
The Olympian also joined in with an OAP exercise group, organised as part of Sport Aberdeen's Active Ageing programme.
Ms Grainger – who won a gold medal at the 2012 London Olympics, and has six rowing world championships under her belt – said seeing the older generation keeping active and healthy was "inspiring".
She said the experience brought back memories of her grandparents, and that some of her "happiest memories" had been going to places such as Aberdeen beach with them.
She added: "I remember being really young and thinking 20, 30 and 40 feels old, what's lovely is seeing people in their 70s and 80s who are very active still, and you think, 'actually, aging doesn't seem terrifying'."
City council leader Jenny Laing, who also attended the opening with Lord Provost George Adam, said: "It is a great facility we have here, wonderful for the people of Aberdeen. I'm sure it will make a huge difference to the people who will pass through the doors in the coming months."