 An emergency meeting is to be held after a police car was damaged and nine windows smashed at a children's home which has seen a spate of anti-social behaviour in recent months.
The police vehicle was reportedly stoned by a group of youths and the next day nine windows at the £1.1m Marchburn Children's Home in Aberdeen were smashed. Two people have been charged separately in relation to the incidents.
The disruption at the home in Northfield, which was criticised in a report last week, has been blamed on children residing there and on a number of youths from the area.
Their actions have left many nearby householders scared, with one describing it as "a war zone".
"You can't go in your garden, you can't go outside. It's like they've taken over," said one resident who declined to be named.
"They throw things at us and hurl abuse. Everybody makes different directions to avoid the home."
Another person said they couldn't go on holiday while their grandchildren haven't visited since Christmas because "they are terrified".
"Anything they can throw at our windows, car or garden they do. Our life has just gone down hill," she said.
"It's a living hell, it really is. It couldn't get much worse", she said.
On Tuesday, the windows were smashed after youths were seen throwing stones. The previous day stones were reportedly thrown at a police car and a window was smashed, believed to be the back windscreen. A witness said: "There must have been other damage as well."
A Police Scotland spokeswoman said they were aware of "ongoing issues" at the home.
"Over several months we have attended a significant number of calls, which we have supported the staff at the home with. We have taken appropriate action, but realise that a more sustained solution is needed and this essentially lies with others.
"We understand the challenges for residents in the area and we would like to provide reassurance that we'll continue to respond to calls and we'll continue to take appropriate action where necessary.
"We continue to work closely with Aberdeen City Council."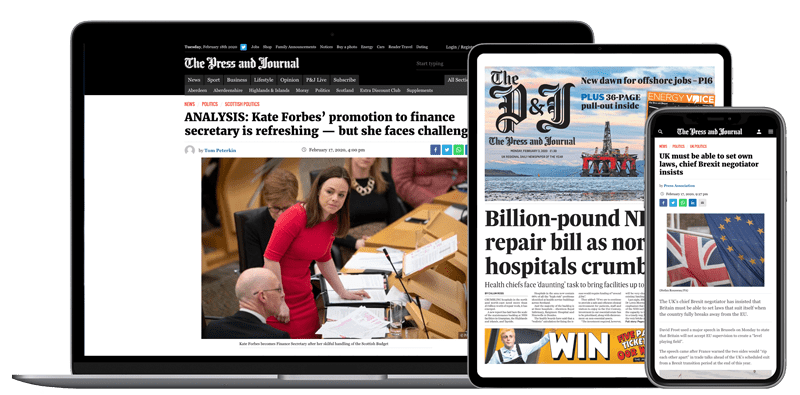 Help support quality local journalism … become a digital subscriber to The Press and Journal
For as little as £5.99 a month you can access all of our content, including Premium articles.
Subscribe