Maintenance company Bear Scotland has won the contract to maintain the north-east trunk road network for a third consecutive term.
It will be responsible for overseeing the upkeep of 380 miles of tarmac until 2020.
The £90million contract comes into force today and Bear Scotland has promised higher levels of service.
In addition to major road and bridge maintenance work, it will carry out salting and snow clearing as well as gully cleaning.
Transport Minister Keith Brown said it was "essential" trunk roads were kept in the best condition possible.
"The maintenance of the network represents a significant investment for the Scottish Government with £204million committed in the last year," he added.
"These contracts will encourage the operating companies to deliver the innovative services that we need to make the most of this financial commitment.
Brian Gordon, managing director of Bear Scotland, said it was delighted to have won the contract.
"We are committed to ensuring we continue to deliver the high level of service required for the people and organisations that rely on the connections offered by these roads for years to come," he added.
"We will be investing over £6million over the next year in a new vehicle fleet to cover the area."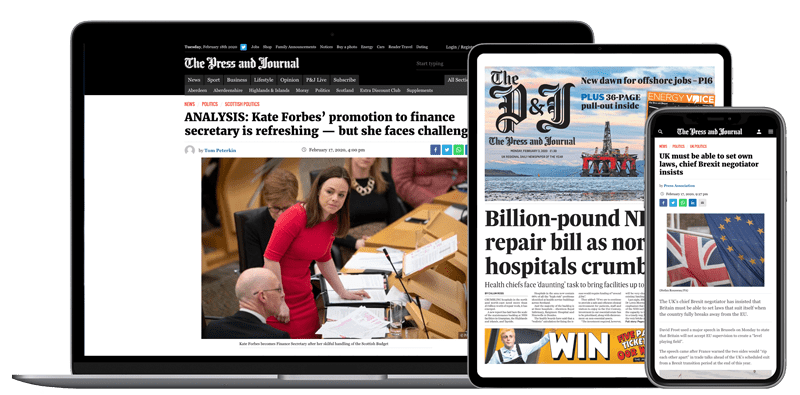 Help support quality local journalism … become a digital subscriber to The Press and Journal
For as little as £5.99 a month you can access all of our content, including Premium articles.
Subscribe