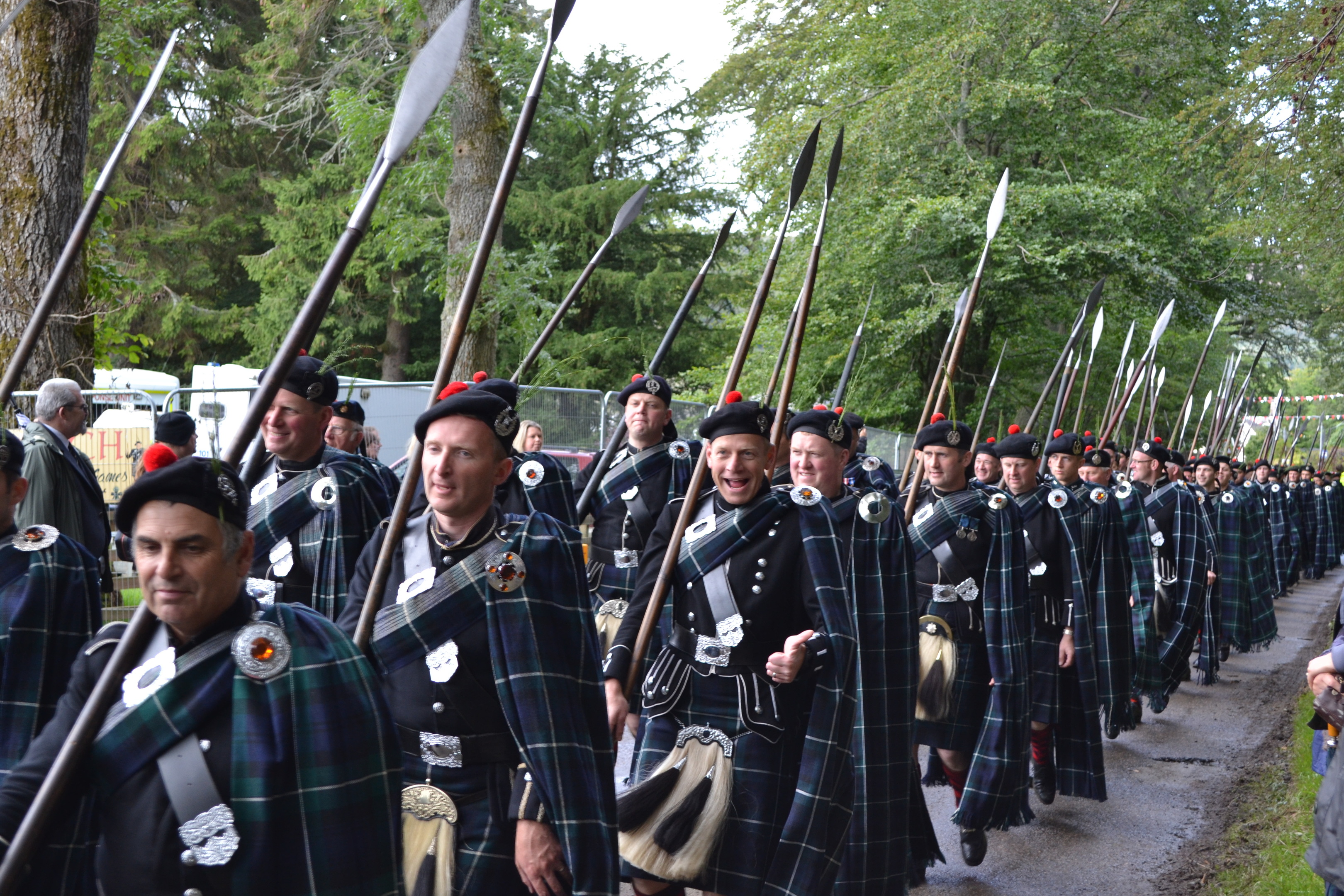 A fond tribute was paid to tragic star Robin Williams at the Lonach Highland Gathering today.
Williams, who died earlier this month, had visited the Strathdon event with his friend Billy Connolly in the past and had successfully competed in the hill race.
Commentator Robert Lovie started  this year's race after paying tribute to the tragic star.
He said Robin twice attended the games in 1999 and 2000 along with celebrity acting chums Dame Judi Dench and Steve Martin, all of who were guests of Connolly and his wife Pamela, who until last year lived at nearby Candacraig House.
Mr Lovie said: "Robin Williams sincerely loved his visits to Scotland and Donside. And of course to the great annual Lonach Gathering.
"Robin loved the characters he met here. He loved the great sense of tradition and sportsmanship.
"Not only did he dress up in full Highland attire complete with green Balmoral Bonnet but he very successfully competed in the hill race.
"Although he never won, he always promised he would come back on day and win the hill race here at Lonach.
"So as we send off the hill race runners today let us fondly remember one of the greatest comedians and actors of our time who, like so many, loved a day at The Lonach."
The hundreds of spectators who lined the arena then broke into applause.
The sensational event captivated the crowds with its celebration of Highland culture, family and good nature.
For the 173rd year, the members of the Lonach Highland and Friendly Society marched from Bellabeg to the Lonach Hall, resplendent in the Highland attire of the three main families of Strathdon – Wallace, Forbes and Gordon.
As tradition dictates, the 200 men make six hospitality stops along the way, enjoying a dram at each one.
In the afternoon, they marched twice around the arena, led by Lonach Pipe Band and patron of the friendly society, Sir James Forbes, 8th Baronet of Newe.
Sir James had flown in for the event from California, where he now lives with his family.
The event had been started by his great-great-great grandfather in 1823.
Sir James told the Press and Journal: "Here we are continuing a tradition. This is not a re-enactment. This is a continuation.
"The spirit here is so incredible and palpable, it keeps  me going throughout the year. It is a very humbling experience to be part of it."