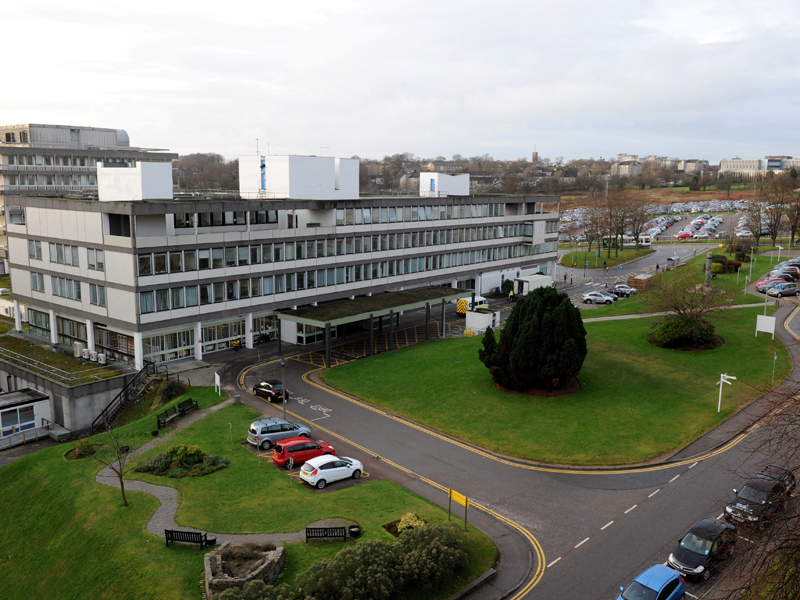 An inspection by a health service watchdog of Aberdeen Royal Infirmary is to be widened.
Healthcare Improvement Scotland (HIS) has told NHS Grampian that obstetrics and gynaecology will be included in its review.
The decision to extend the review was made following an early inspection of the hospital. The emergency department, general surgery and care of the elderly are already under examination.
The development follows a critical HIS report earlier this week of the maternity hospital on the Foresterhill site.
Bosses were told to take urgent action to minimise the risk of contamination between dirty and clean surgical equipment.
Inspectors found sterile equipment in operating theatres had been stored in a "dirty" area. However, standards of cleanliness in the theatre area were much improved since a previous inspection in March.
Staff have been told that as with the entire review, the focus of the extension will be on the "quality and safety of the service delivered to patients".
The HIS team had indicated that the inter-relationships between the services under review and other services was important. They has also signalled that further intention will be given to critical care and intensive care.
A health board spokesman said: "We were aware that the remit of the review was subject to change. We will be co-operating fully with the review team."