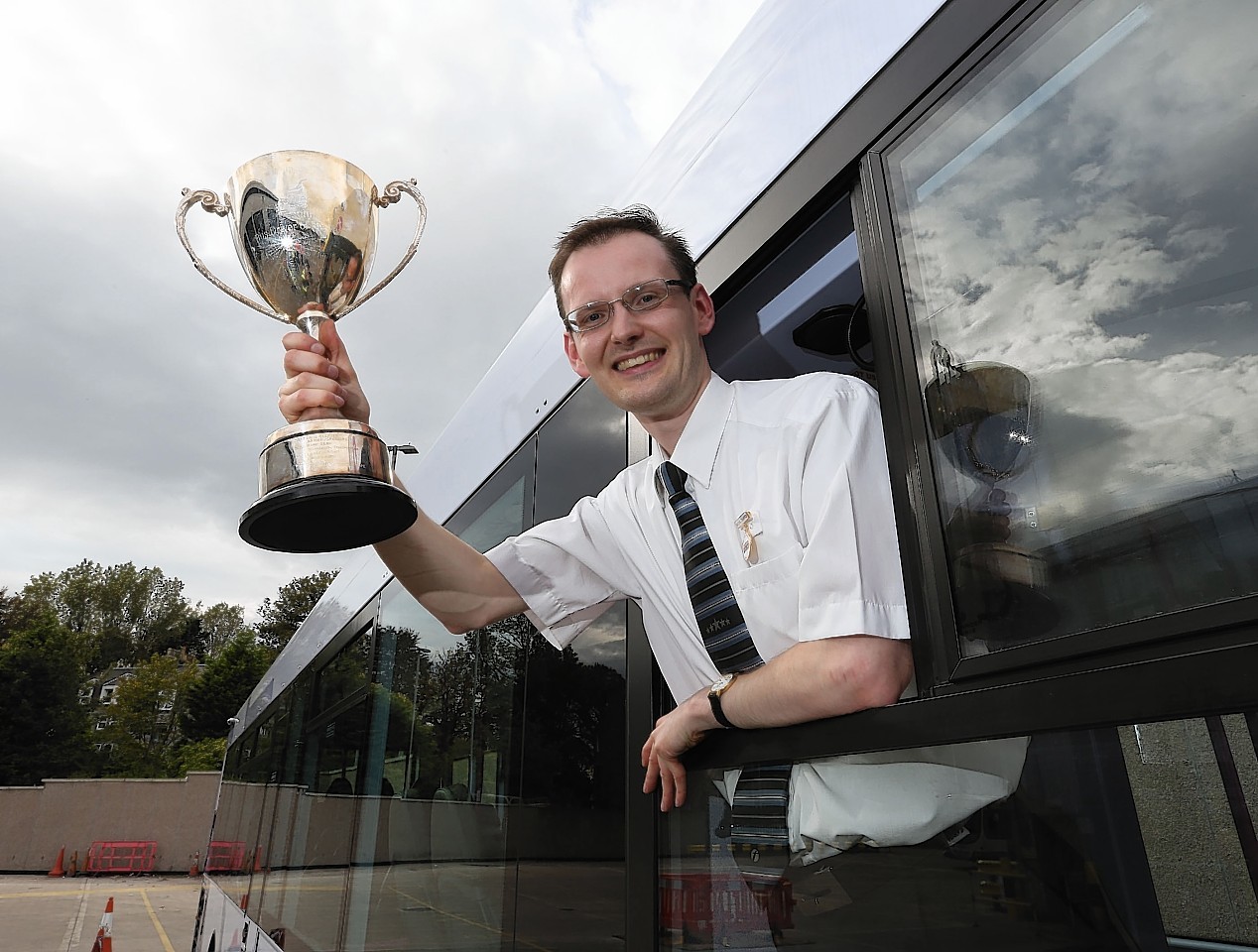 An Aberdeen bus driver has been crowned the best in the UK, fending off competition from more than 100 others.
Jonathan Welch was named the winner of the UK Bus Driver of the Year competition in Blackpool.
The 31-year-old, from Culter, first became a bus driver while he was a student, thinking it would help him pay his way through his French and German degree at Aberdeen University.
But nine years on, Mr Welch admitted he enjoyed the job so much – despite the rush hour traffic – that he had never quite got round to leaving.
Yesterday Mr Welch, who works for First Aberdeen, showed off his silverware and some of the manoeuvres which helped him win the accolade.
"I started part-time as a student," he said. "I have always enjoyed driving and needed a student job. I enjoyed doing it and have never quite got round to leaving – I enjoy being out and about."
"Aberdeen is quite a difficult city to drive around. You do see lots of bad driving in Aberdeen, compared to other cities it's a very compact city to drive around. It's a busy city."
He said he was thrilled to won in the award, and that his colleagues had been quick to congratulate him.
"It's nice to be recognised, you come in and do your job all day everyday and you want to do it well, but sometimes its nice when something like this comes along," he added.
Mr Welch won the local heat, which earned him a place in the national finals at Blackpool.
He beat off competition from 121 bus drivers from various UK companies, after impressing judges with his manoeuvres, driving skills, customer care and theory.
Mr Welch won a holiday to London and £2,050 for the victory, part of which will be donated to local charity, the Archie Foundation.
David Adams, operations manager at First Aberdeen, said: "We're really proud of him, it's a great achievement for Jonathan.
"To win a local competition is big, but nationally is a great achievement for him."