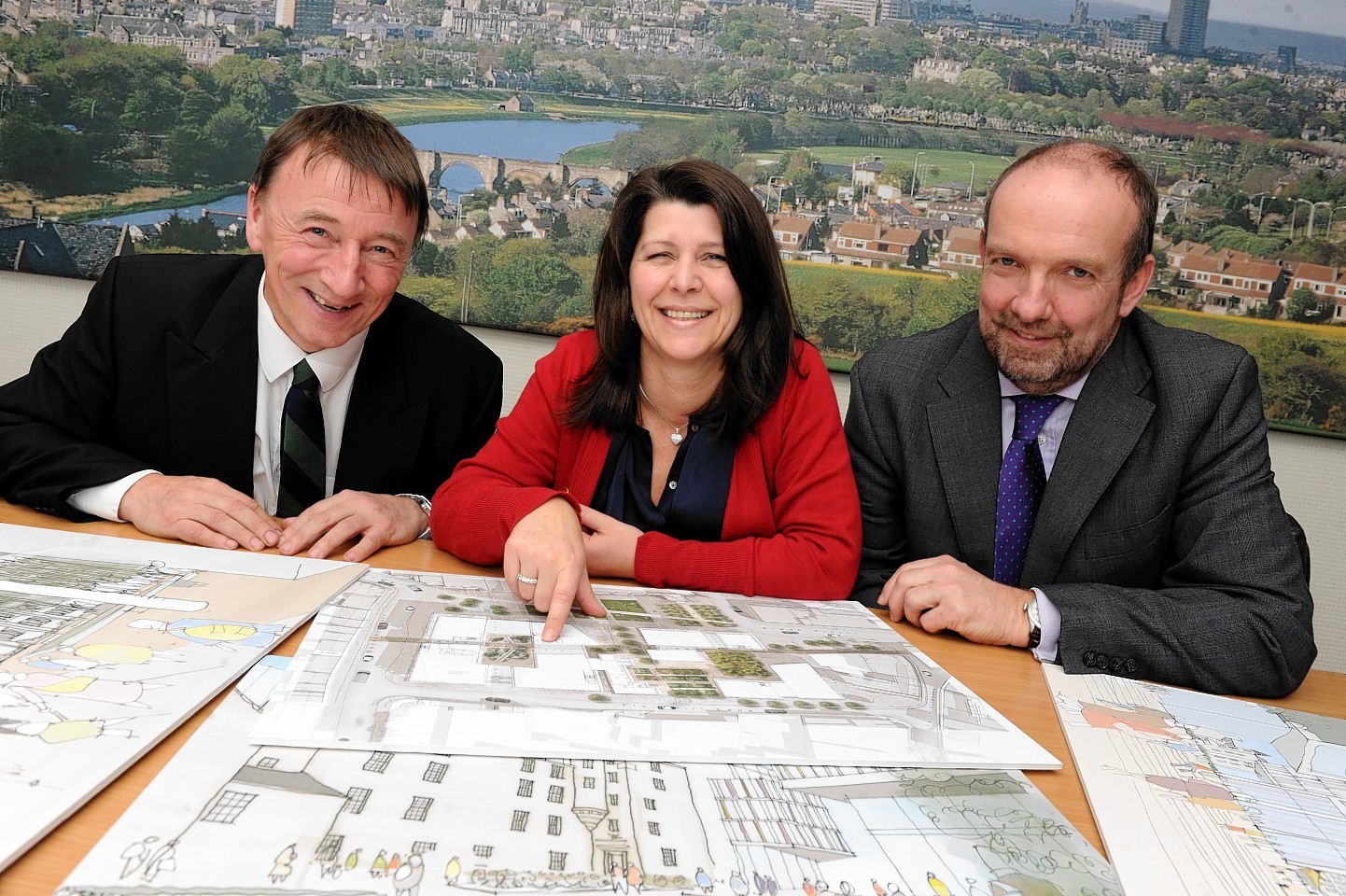 Improving Aberdeen's main thoroughfare and installing pedestrian links between shopping centres are just two of the ideas that have been put forward as ideas to breathe new life into the Granite City's heart.
Scores of people have gone along to have their say as part of a consultation on the regeneration of the city so far, with more expected to get involved over the weekend.
Nearly 150 people headed along to the opening day of the event at the Academy Shopping Centre on Wednesday.
Some of the key ideas put forward were improvements to Union Street, particularly in the west end; new north and south pedestrian links between the shopping centres; better cycling routes, a new transport centre and the refurbishment of the steps leading to the Green.
Marie Boulton, deputy council leader, said she was delighted with the turn-out at the event so far.
She said: "I'm really pleased that so many people have taken the time to get involved in the process already. This process is about finding out what the people of Aberdeen want for their city centre, how they want it to look and feel, so that we can set about shaping Aberdeen city centre for the future."
But yesterday Rosemount SNP councillor Bill Cormie claimed some constituents would have preferred to have been presented with some draft ideas.
He said: "Anybody who has lived in Aberdeen for enough years will have seen a number of masterplans proposed that end up doing nothing, and I think that a lot of my constituents are fed up of masterplans."
The consultation is led by Building Design Partnership, who will gather the ideas put forward during the event and develop a draft plan before the end of the year.
The consultation event runs from 10am-5pm today and tomorrow.