 An Aberdeen mental health support service has been given a glowing report from inspectors.
Westerton Crescent, run by VSA, helps adults living with mental health problems who may also have physical disabilities.
The Care Inspectorate paid an unannounced visit to the service in August and graded the service "excellent" for quality of care and support, and "very good" for quality of staffing, management and leadership.
It comes after Westerton Crescent, which was opened in 1995, switched from a care home to a housing support service in February.
Scott MacLeod, operations manager of mental health services, explained the change.
"The residents here are now tenants, so they have their own tenancies which offers them freedom," he said.
"There's 24-hour support, with staff on throughout the day, and we hold tenants meetings each month, to keep them up-to-date with what's going on and also to hear their views."
The nine tenants currently living in Westerton Crescent range in age from mid-40s to early-60s, and are able to call upon eight support workers, two team leaders, a chef and a staff assistant all based on site.
The service aims to help people become more confident and responsible so they can eventually live independently.
Pauline McCaffrey has lived at Westerton Court for four years.
She said: "I like it here, we get good meals, we get to go on outings and to the shops. We get to listen to music and we get parties at birthdays and Christmas."
Valerie Johnson has been a resident, and now tenant, for three years. She added: "I like the staff, they're friendly and Scott's a really good manager. We get to go pretty much anywhere we want on outings."
Jenny Ewen, assistant director of social care and wellbeing, said the report had given staff a springboard to develop and improve their service.
She added: "VSA's ethos has always been to offer the best possible care and that hasn't changed.
"Just because we have got such a good inspection report doesn't mean we can rest on our laurels, it's about constant improvement."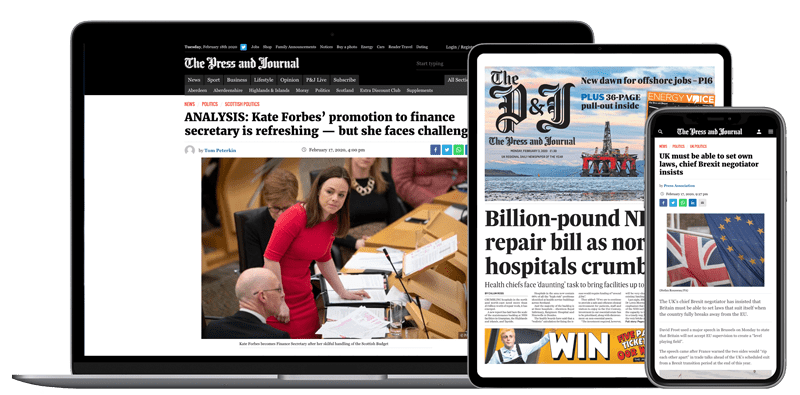 Help support quality local journalism … become a digital subscriber to The Press and Journal
For as little as £5.99 a month you can access all of our content, including Premium articles.
Subscribe