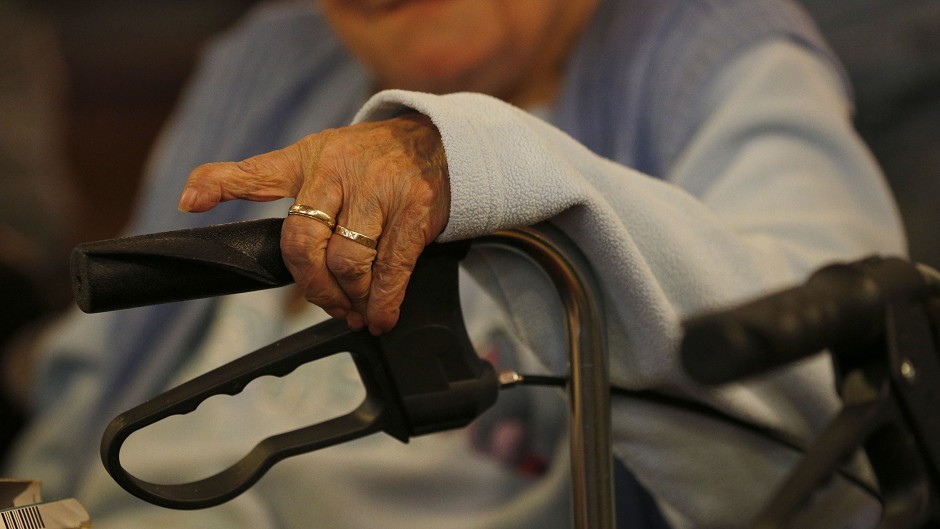 An arms-length company set up by Aberdeen City Council to manage care services for older people has suffered losses of more than £383,000 in its first year.
Bon Accord Care Ltd revealed the trading deficit in an annual report that will be presented to councillors at a meeting on Wednesday.
The shake-up at the local authority involving the transfer of about 800 staff proved controversial, with opposition SNP and Liberal Democrat politicians refusing to support the move.
Bon Accord Care, which is 100% owned by the council, took on the running of a range of services including care at home, residential care, rehabilitation, occupational therapy and community meals.
The report to elected members said the first year of operation produced challenges "that any new business faces", with pressures caused by savings targets, agency costs, absence rates and additional overheads.
It adds: "Bon Accord Care has taken a view in the first year to review the areas of inefficiency and focus has been on absence management to reduce agency and staff vacancies.
"These areas all show improvement and it is anticipated this trend will continue."
Len Ironside, the council's convener of social care and well-being, said last night that the operating losses were not unexpected in the first year.
He said: "We were aware of that, and it will be put right in terms of the budget.
"We are only one year in, and there will have been bedding-in issues, but I am reasonably happy with it so far.
"They have now got a pool of their own rather than calling on agency staff, and they are paying higher wages than other care agencies are paying."
Mr Ironside, a Labour councillor, insisted that Bon Accord Care was set up to improve services rather than save money.
Aberdeen is the first local authority in Scotland to introduce the arms-length company for elderly care, following a model introduced by Essex County Council in England which has proved to be successful.
Trade unions initially voiced concerns about the switch in Aberdeen, fearing it could lead to an erosion in terms and conditions for staff.
But representatives later came on board, with Unison saying it was "comfortable" with the process after receiving assurances from council leaders.