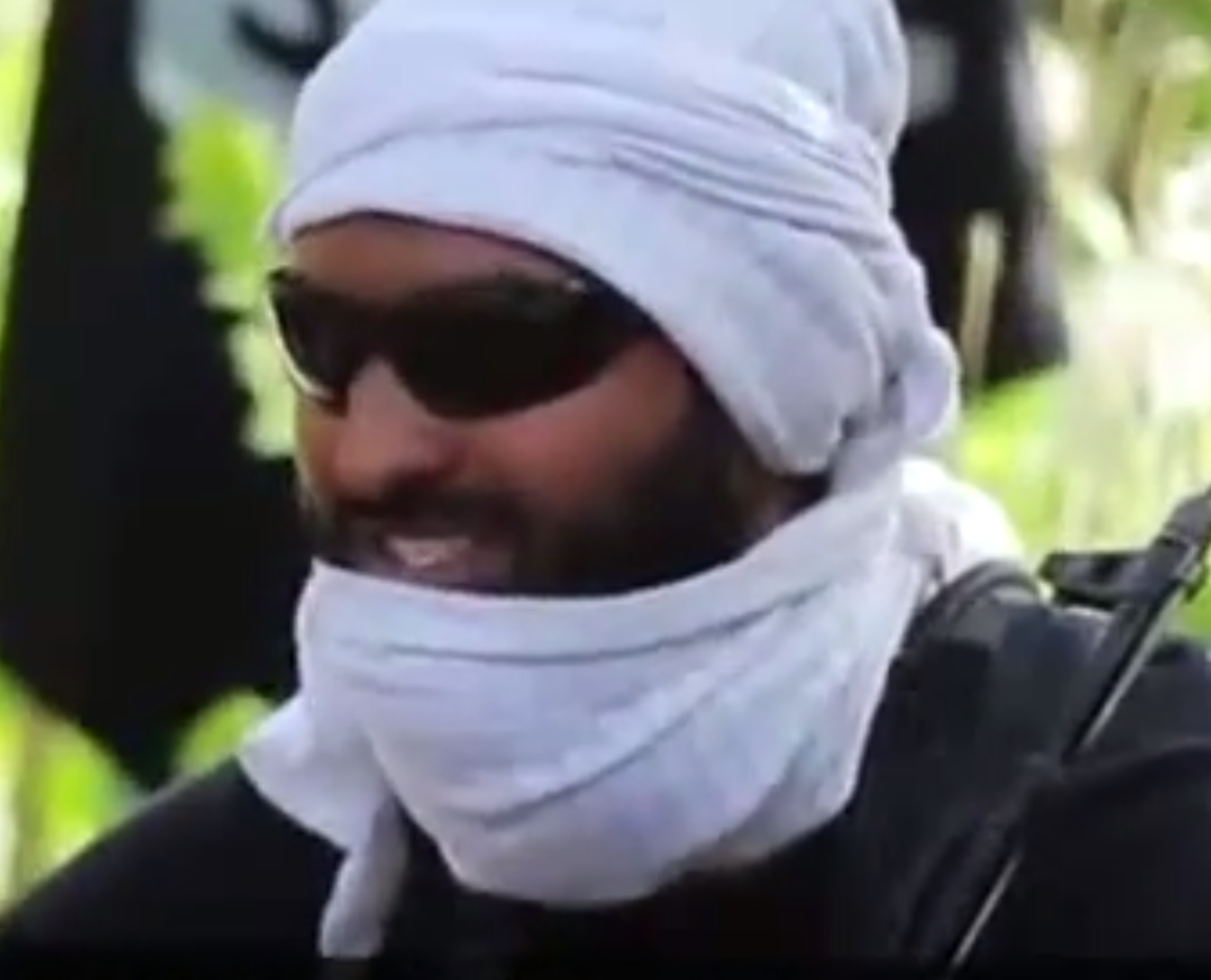 Passengers at airports in the north and north-east have been detained by terror cops seeking information from those returning from Syria and other "theatres of conflict".
Scotland's most senior anti-terrorism officer has told the Press and Journal there had been an increase in the use of powers in Scotland which make it easier for police to stop and search people at airports and harbour ports.
Detective Chief Superintendent John Cuddihy confirmed that passengers known to have travelled to Syria and other areas linked to al Qaida activities had been detained and questioned.
It is understood that people have been stopped at both Aberdeen and Inverness airports.
The news comes as international inquiries continue into Abdul Raqib Amin, who was raised and educated in Aberdeen. The 25-year-old appeared in a recruitment video for IS (Islamic State).
Mr Cuddihy said that passengers returning from Syria and countries such as Yemen and Iraq would be questioned to ensure they "did not pose a threat" to communities in Scotland.
He added that those who had travelled for work or humanitarian reasons would be among those detained.
He said: "We have a strategy for those returning from Syria to give ourselves a confidence to what their aims and objectives were while in that country.
"We then maybe see an increase in use of schedule seven of the Terrorism Act. People should not be surprised about that.
"It's not about stereotyping. It is about basing our information on a profile that Syria is linked to terrorist activity at this present time.
"It would be wrong for us not to pay attention to those who have travelled either directly or indirectly from those regions in order that we can satisfy ourselves that they do not pose any threat to the communities of Scotland."
Anti-terror police have been active in Aberdeen since 25-year-old Abdul Raqib Amin, also known as Ruhul Amin, appeared on the IS video in June.
A former pupil of St Machar Academy and student at Aberdeen University, he is believed to have left the city two years ago when his parents returned to Bangladesh.
He was a former worshipper at Aberdeen Mosque and Islamic Cultural Centre at Spital, near the university.
The mosque imam, Ibrahim Alwawi, earlier rejected the idea that the IS fighter could have been radicalised at the mosque.
Mr Cuddihy said he appreciated communities in Aberdeen may have felt "under the microscope", given the investigation into Amin's activities.
But he praised what he described as generally "outstanding" support his officers had received in the city.
He said: "I know at times communities in Aberdeen will feel as if the microscope is on them but genuinely I would thank all the communities across the north, particularly those in Aberdeen, in the manner in which they have responded to this, which is a very isolated incident."
Mr Cuddihy said he had no information to suggest whether Abdul Raqib Amin was dead or alive.
The IS fighter now appears on a UK government list of suspected terrorists who have had their assets frozen. On that list, his last known address is given as Aberdeen.
Scotland's top counter-terrorism officer has dismissed claims that about 40 Scots may have travelled to Iraq and Syria to fight for IS (Islamic State).
Detective Chief Superintendent John Cuddihy said he rejected "academic" theory that 10% of the total of UK residents now fighting in the Middle East could have come from north of the border.
He spoke as inquiries continue into Rakib Adul Amin, 25, formerly of Aberdeen, who appeared in a IS recruitment video in June.
Glasgow-born Aqsa Mahmood, 20, is also under investigation after travelling to Syria where she is believed to have married an IS fighter.
Mr Cuddihy, who described IS as a "bunch of murderous thugs" said: "As sad as it is that one of our number or somebody in our midst engages in such terrorist activity, it is a very, very rare event indeed.
"There are obviously other individuals in Syria who are from Scotland.
"The academics would normally put the 10% rule, there is nothing to support that."
"There is no evidence to support that hypothesis."
Mr Cuddihy refused to comment on the number of Scotland-based IS fighters he is aware of.
He said it was essential police were informed of any evidence that someone was "flirting" with the idea of going to Syria and fighting for IS.
Mr Cuddihy added: "I would ask if that any of our communities who identify someone who is flirting with a desire to involve themselves with such activity then tell someone so we can put in preventative measures to discourage them."
He said they faced being kidnapped or killed and would be arrested if they tried to return to the UK.
Mr Cuddihy said that social media had been a "very powerful tool" exploited by those who had wanted to promote terrorism and recruit people to fight for IS.
He said: "Social media is the most fantastic tool in terms of communication.
"Terrorism simply uses that as a vehicle and can touch certain individuals on the dark fringes of the internet.
"You will have heard the phrase of bedroom radicalisation.
"Certainly you can have someone who can lose themselves in that cyber world.
"Before you know it they can be engaged in activity online and that can be a radicalising factor.
"I am in no doubt that social media has been exploited by those who would seek to expose and radicalise vulnerable individuals."
He also warned that those who paid for people's travel to Syria in order for them to fight for IS also faced prosecution for funding terrorism.
Mr Cuddihy said the threat of a terrorist attack in the UK remained real.
The officer added: "The terrorist threat from the like of IS is significant and we should never be complacent.
"We must continue through the Scottish communities to work together to thwart the activities of nothing short of a bunch of murderous thugs.
"They do not operate with the backing of any religion."