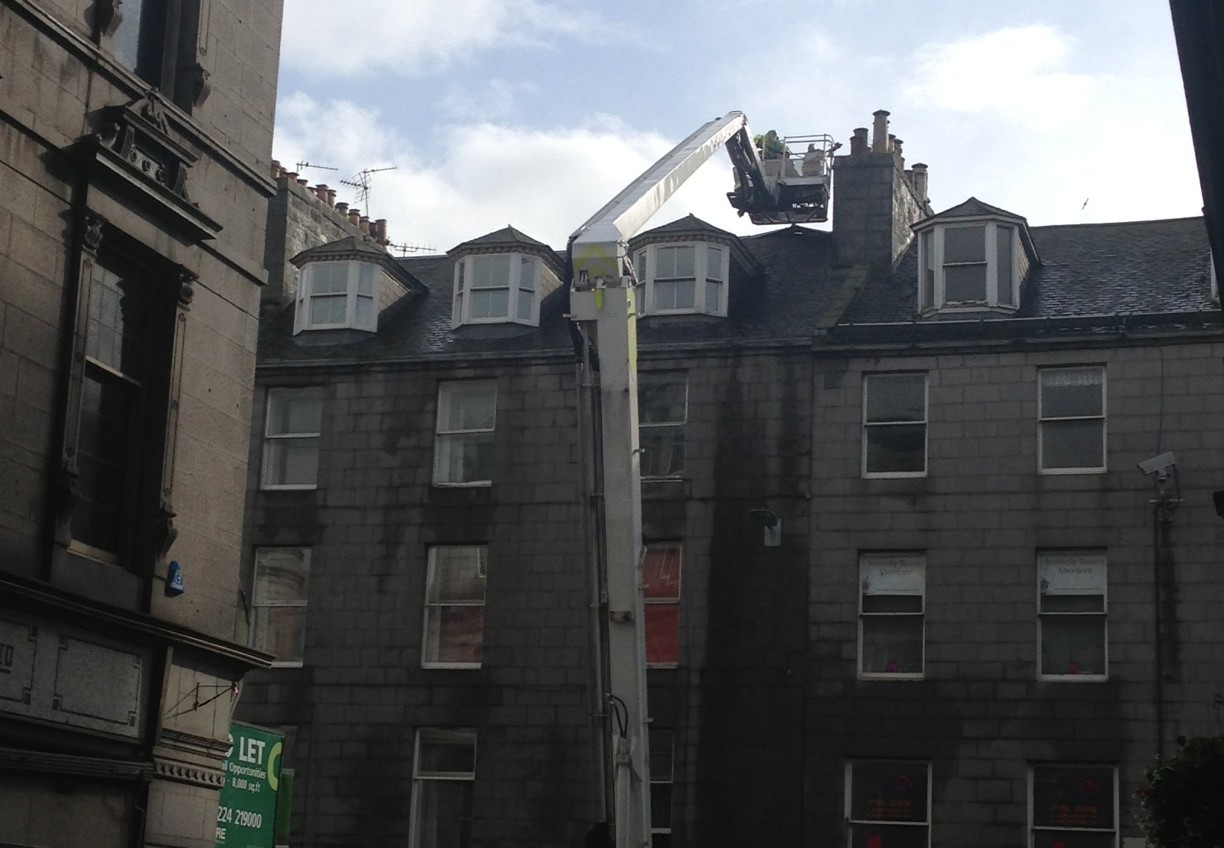 Firefighters rushed to Union Street to deal with an "unsafe building" this afternoon.
A stretch of shops was cordoned off while three crews worked at the scene at the Castlegate end.
A crew was lifted to the top of the building – directly above the British Heart Foundation shop, which is directly across from Jamie Oliver's Italian restaurant – to assess how dangerous it was.
Station manager, Graeme Goonan, said a building inspector contacted the Scottish Fire and Rescue Service just after 12.30pm after raising concerns about a loose piece of cladding on the roof.
"A large area of roof cladding is unsafe – you can actually see that it has become detached," said Mr Goonan.
"A crew is was sent up to ascertain how safe it was, and how stable was.
"Roof cladding is quite heavy, like lead, and could kill someone were it drop to the ground.
"The road was closed for public safety, but obviously due to it being a busy time there was some congestion. Castlegate is a busy location.
"But our main priority is the safety of the public."
By 1.15pm firefighters had safely and successfully removed the loose piece of cladding.