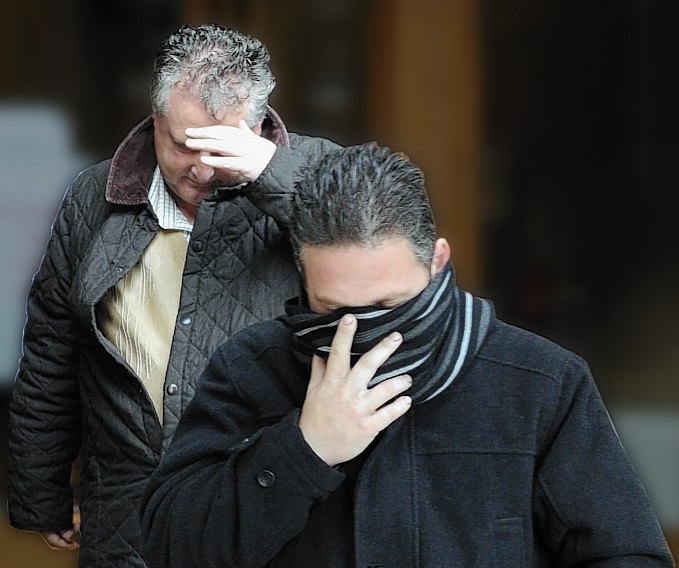 Three men have admitted running an illegal puppy farm in the north-east, selling on young animals so poorly they died just days after being sold.
Frank James, his brother Edward and 18-year-old son Sean, all plead guilty yesterday to keeping 72 dogs in horrific conditions at Eastmains Ardlogie, Fyvie, after setting up the illegal venture last February.
The trio appeared at Aberdeen Sheriff Court, where they admitted treating the animals so badly that many were suffering from lice, skin sores and matted hair.
The court heard that when the Scottish SPCA visited the farm in March 2013, the floor was so filthy with animal waste that some of the dogs had even developed cysts on their paws.
The illegal business was uncovered after two families bought puppies from Sean James.
The animals, which cost hundreds of pounds, were so ill they died just days after being brought home.
The James' appeared at court to begin what was expected to be a three-day trial after they initially denied causing the animals unnecessary harm.
However, at the last minute, they plead guilty to various charges between them.
Sean James, of 105 Coronation Way, Montrose, was ordered to carry out 50 hours of community service after admitting selling the animals to trusting buyers.
The 18-year-old claimed he never knew the dogs were so poorly.
His father, Frank – who described himself as a "dog lover" – was fined £250 for helping to set up the farm.
The 50-year-old, of the same address, was also fined a further £1,200 for possessing three wild birds, despite being banned from dealing with animals in 2012.
James Snr's brother, Edward, was ordered to pay £2,500 after admitting he was the one that let the conditions the animals were living in deteriorate.
The 37-year-old, of 30 Simpson Road, Aberdeen, claimed that in the days before inspectors visited the site, heavy snow had fallen across Aberdeenshire and that he had not been able to visit the animals to make sure their kennels were clean and tidy.
All three men were forbidden from running a pet shop for one year, while the brothers were banned from keeping more than two dogs for the next three years.
All three men declined to comment as they left court yesterday.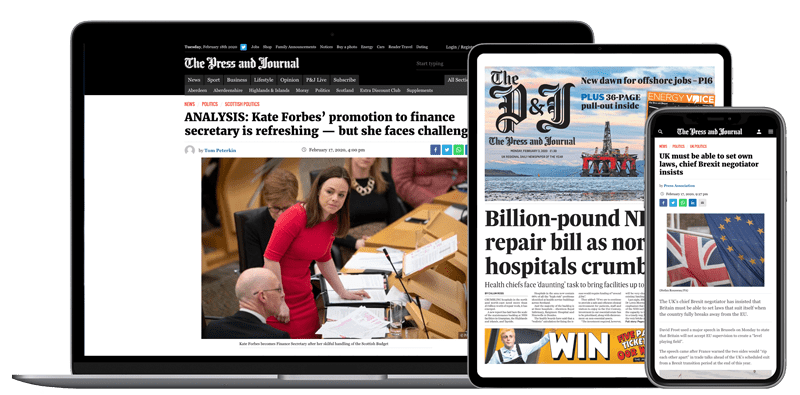 Help support quality local journalism … become a digital subscriber to The Press and Journal
For as little as £5.99 a month you can access all of our content, including Premium articles.
Subscribe