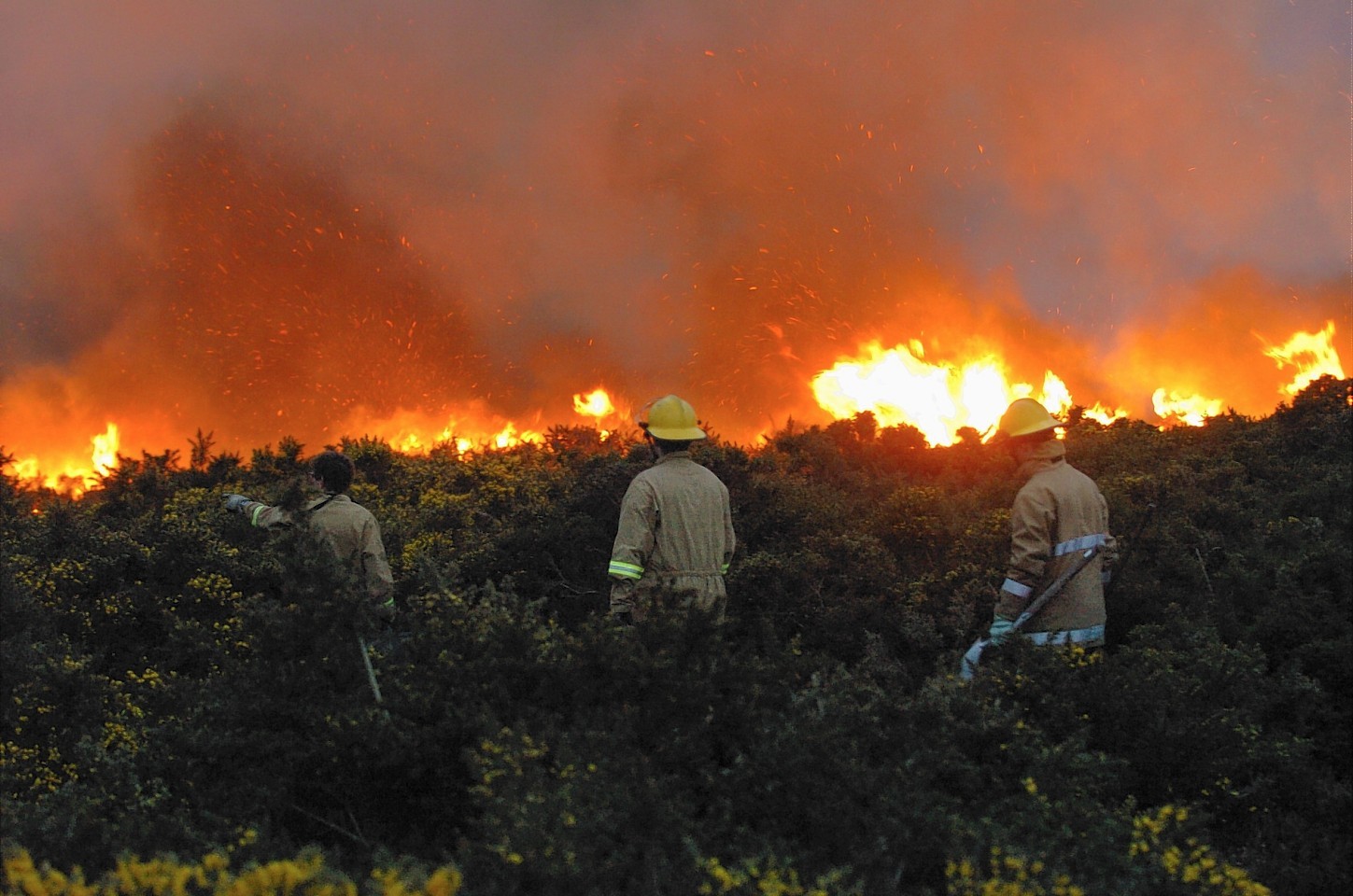 999 chiefs have welcomed plans to upgrade access routes on an Aberdeen hill frequently plagued by fire-raisers.
The proposal for Kincorth Hill – or "the Gramps" – is among a programme of improvements being drawn up for two city nature spots.
Brimmond Hill, near Kingswells, and the Gramps are both in line for major makeovers as Aberdeen City Council seeks contractors to carry out the works.
The plans at Kincorth include refurbishing eroded paths which have been left with deep gullies in recent years.
Five of the routes on the main hill path network will also be upgraded to make them more accessible to fire appliances.
Aberdeen fire and rescue station manager, Mike Cordiner, said the work would make it easier for crews to respond to call-outs.
"We do need access for that area in case there is a fire to deal with," he said.
"There is an existing track for an appliance to negotiate, but anything that's going to get more access to the area will be of benefit to the fire service."
Mr Cordiner said in the past it had been "almost impossible" to attend fires in parts of the site.
He added: "The tracks can also help with creating a fire break so that fire doesn't spread as quickly."
However, he said he was hopeful that crews would not be required at the Gramps as frequently as they had in the past.
The number of blazes started intentionally on the hill has fallen from 137 in 2005 to just three in 2013.
"The fire and service along with Police Scotland and country rangers have been involved in an initiative over the last few years in order to try to reduce the number of fires in these areas," added Mr Cordiner.
An Aberdeen City Council spokesman said the refurbished path would be accessible for walkers, cyclists, horse riders, as well as for "vehicular access for maintenance or fire fighting".
He added that the hill had a history of wilful fire-raising which was now being reduced through various education programmes.
The Brimmond Hill work – likely to amount to between £45,000 and £55,000 – will include the improvement of the reserve's two car parks, which are riddled with potholes.