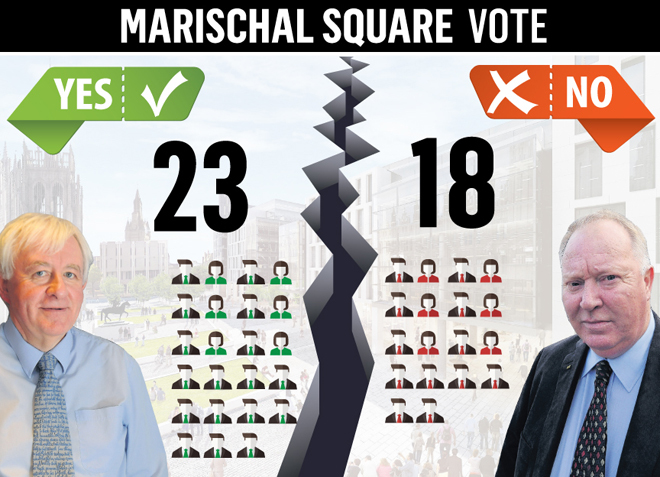 Aberdeen councillors largely voted along party lines on the controversial Marischal Square planning application, it has emerged.
A breakdown supplied by the local authority has revealed only two members broke ranks with their colleagues.
Planning decisions are non-political, and parties are not permitted to operate a whip system.
The SNP's Graham Dickson voted in favour of the application, but every other Nationalist councillor supported an amendment from Bill Cormie to defer for further consideration.
Conservative Ross Thomson was the only administration councillor to vote against the Muse Developments plan for the Broad Street site.
Labour councillors voted en masse for the £107million project, although the party denied members were whipped.
All four independents – deputy leader Marie Boulton, deputy provost John Reynolds, Andy Finlayson and Fraser Forsyth – backed the Muse office, hotel and retail scheme to replace St Nicholas House.
Conservative Alan Donnelly also sided with his administration colleagues.
The five-strong Liberal Democrat group all went with the SNP amendment to defer after an earlier proposal from Lib Dem Jennifer Stewart to refuse planning permission was voted down.
There were anomalies in that first round of voting between the Lib Dem and SNP amendments.
Mr Reynolds, a Bridge of Don member, supported the Lib Dem amendment to refuse, but then backed his Labour coalition partners minutes later in approving the plans.
He said: "I voted No because I was not happy with the development as a whole, but because that was kicked into touch, I decided that it was better just to go ahead rather than defer it."
SNP members said the fact that group spokesman Graham Dickson went in a different direction proved there was no pressure on councillors to vote the same way.
Mr Dickson said he saw no planning reasons to oppose the Marischal Square development after the pedestrianisation element was removed from consideration.
Labour group secretary Willie Young said: "We do not operate a whip system at all when it comes to planning, it would be illegal.
"What I would say is that our record on the big developments has been good in that we have been largely supportive."
The list in full: For the motion to approve; Labour: Ramsay Milne, George Adam (Lord Provost), Jenny Laing, Angela Taylor, Willie Young, Barney Crockett, Neil Cooney, Len Ironside, Ross Grant, Graham Lawrence, Tauqueer Malik, Yvonne Allan, Scott Carle, Lesley Dunbar, Jean Morrison, Nathan Morrison, Gordon Graham. SNP: Graham Dickson. Independents: Marie Boulton, Andy Finlayson, John Reynolds, Fraser Forsyth. Conservatives: Alan Donnelly (23)
For the amendment to defer: SNP: Bill Cormie, Muriel Jaffrey, Callum McCaig, Gordon Townson, Gil Samarai, Sandy Stuart, Andrew May, Jim Kiddie, Jim Noble, Jackie Dunbar, David Cameron, Kirsty Blackman. Liberal Democrat: Jennifer Stewart, Martin Greig, Aileen Malone, Ian Yuill, Steve Delaney. Conservatives: Ross Thomson. (18)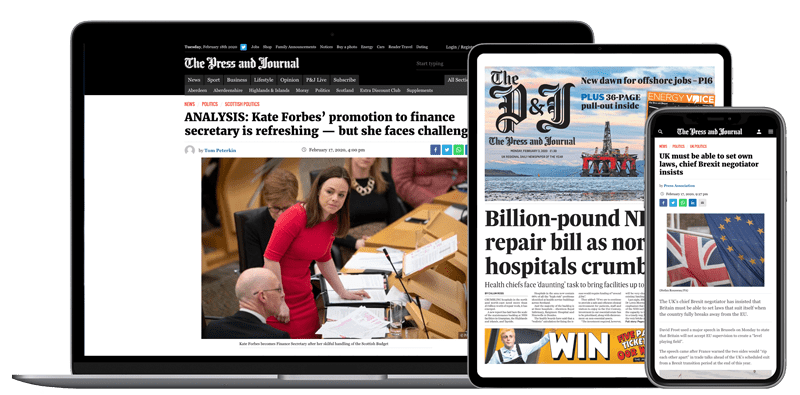 Help support quality local journalism … become a digital subscriber to The Press and Journal
For as little as £5.99 a month you can access all of our content, including Premium articles.
Subscribe