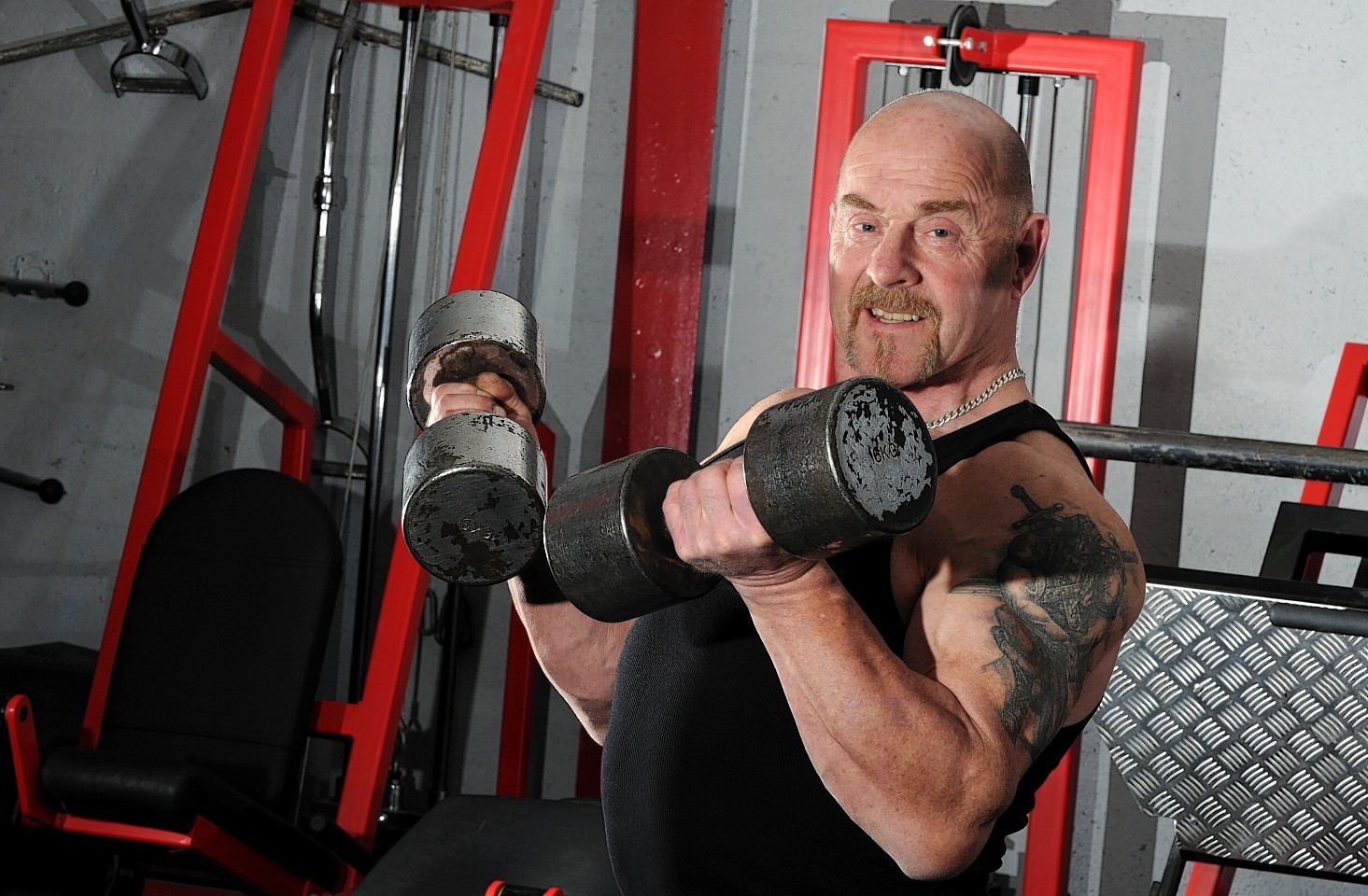 For one north-east muscleman, a garden shed on the Queen's Aberdeenshire estate kick-started a body building career that would lead him to a Mr Universe title.
And now Graham Park and his counterpart Steven Johnson – one of Shetland's first bodybuilders – are at the helm of the Aberdeen bodybuilding competition, the Silver City Classic, returning in November.
Mr Park, 58, was born in Torphins and raised in Golspie, Sutherland, before moving to the Balmoral Estate to begin a 20-year stint as a gardener in 1979.
He claims the Silver City Classic – the first competition of its kind in the city for more than a decade – will be a "stepping stone" for local bodybuilders to get on the competition circuit.
Mr Park, now of Portlethen, was at Balmoral when he started the bodybuilding career that would lead him on to more than 70 competition titles – including several Mr Scotland and Mr UK wins.
He said: "I was a late starter. I was in my 30s before I started. Basically I went to the Beach Ballroom bodybuilding competition – that was 1988 or 89 – and I decided to have a go when I was living out in Balmoral.
"I just had my own gym in a shed, basically. For me, it was something to do in the evening. I would get the kids to bed and that was my release. That's how it all started."
Mr Park added: "My second show, we used to call it the Granite City. It was a stepping stone. I wanted something at local level. Bodybuilding becomes a way of life, really."
The Silver City Classic, now an International Bodybuilding and Fitness Association qualifier, will feature competitions for both men and women, finishing with a Mr Elite event tincluding a £1,000 prize.
Fellow organiser, Mr Johnson said: "Aberdeen Beach Ballroom used to have an event but the last competition in Aberdeen was around 14 years ago. It's completely changed.
"We started last year and the turnout we got was unbelievable. We stuck to our guns. This year we're getting competitors from the North East of England and all over Scotland."
For Mr Johnson, 45, of Lerwick, getting into body building on the Northern Isles wasn't so easy.
He said: "In Lerwick – there wasn't a gym or anything like that, I opened the first gym on Shetland, I converted an old stable and got guys into it."
His first set of weights were a Christmas present, and by the late-1980s he began making visits to Aberdeen from the north to compete in the Beach Ballroom competition.
He added: "I was training in a garage and I wanted to be a bodybuilder so I built up my back muscles on a bus shelter in Shetland."
Mr Johnson, now of Aberdeen, added: "I did the bodybuilding competitions for years and years."
He said that his training in Shetland had made him a more independent athlete.
He said: "Up there on your own it makes you very self-sufficient and when you come to Aberdeen people ask you questions. People seem to want to be told things.
"Graham comes from a very rural place as well."
Mr Park said: "We decided to revive it because basically there was nothing up here for the bodybuilders and I think it's kind of in growth, for a good while it's been getting more and more popular again.
"In Scotland it was basically down to just two competitions. I think we have stirred it up a wee bit."
The event will this year be raising money for Marie Curie Cancer Care.
It will be held at Aberdeen's Forum nightclub on Sunday November 9, starting at 2pm. Tickets cost £15 per person, and £7 for under-18s.