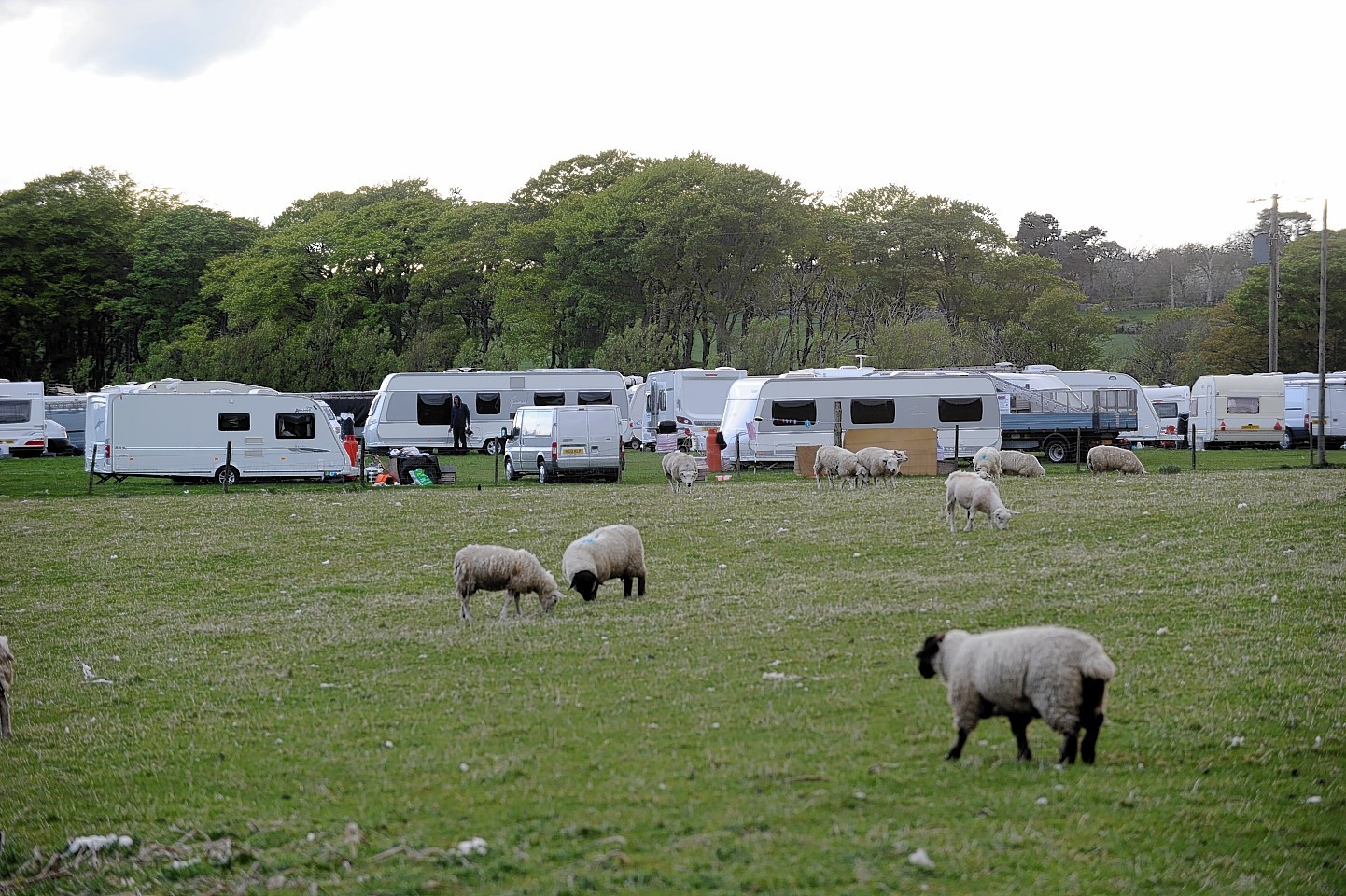 The Scottish Government has rejected plans from Aberdeen City Council's ruling administration for a by-law to combat illegal gypsy-traveller encampments.
The Labour-led coalition wanted to introduce a ban on overnight camping in designated areas around the city such as public parks.
Housing Minister Margaret Burgess has now written to authority leader Jenny Laing to confirm that the move for local legislation will not be supported, however.
The SNP MSP said in her letter that sufficient powers already exist to tackle issues around unauthorised camps.
She added that the council had not proved that it has taken "adequate action" in finding accommodation for travellers. The proposal would also be "potentially discriminatory" on the minority group, Mrs Burgess said.
The council administration dropped plans for a new halting site at Howes Road in Northfield this week. Negotiations had also taken place with a landowner on Malcolm Road in Peterculter for a mobile caravan park site.
However, Labour group secretary Willie Young said any efforts to find a permanent pitch for travellers would now be scrapped.
The council leadership has favoured a "twin track" approach of establishing sites in tandem with enforcement through local legislation.
Mr Young said: "The city has today been let down by the SNP government.
"We have been trying our hardest to find a solution to the traveller problem, and the communities affected by travellers will feel very disappointed in this.
"We will now be swamped with travellers who will think Aberdeen is an easy touch, and we will no longer be looking at any sites for traveller sites, we will tell our officers not to proceed."
Graham Dickson, the SNP spokesman for communities, housing and infrastructure on the council, has argued that existing powers under the Trespass (Scotland) Act 1865 were sufficient to move on travellers provided there is somewhere for them to go.
He added: "These laws only work when you can send travellers to an appropriate site.
"The administration is throwing the toys out the pram and using this as an excuse to avoid doing their job and create suitable travellers sites, and that just means there will be no chance of a reduction in the problems."
Conservative Ross Thomson, ward member for Hazlehead, Ashley and Queen's Cross, is also part of the ruling administration. He said: "We have listened to the people of Aberdeen, who are fed up of the constant encampments and recognise that we need real powers to addresss this problem.
"It is an aboslute disgrace that the Scottish Government has not listened to us, once again. We gave them something that we thought would work locally, we worked to identify sites but we need the backing of legislation. You can't have one without the other."