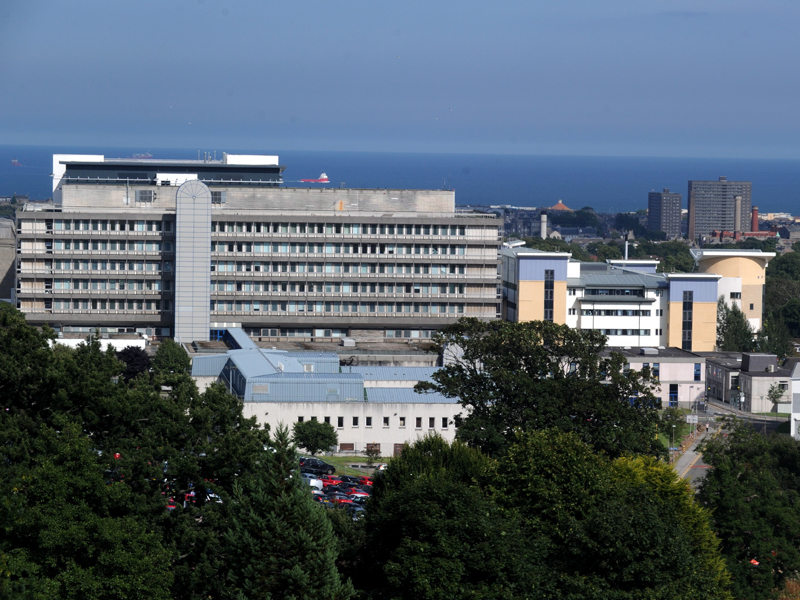 Malcolm Wright OBE will take the reins at NHS Grampian in just over a month's time.
His interim appointment was announced by the Scottish Government just 30 minutes after it emerged that Richard Carey is to take early retirement.
Mr Wright, 57, is being parachuted in by the Scottish Government on secondment from his current role at the helm of NHS Education for Scotland.
He has been in charge of the organisation, which leads training for NHS staff, since 2004.
In 2008, he was awarded an OBE for services to the health service in Scotland.
Last night health secretary Alex Neil said Mr Wright, who is from Edinburgh, would lead NHS Grampian with "fresh energy and renewed vision".
His arrival will coincide with the publication of a Health Improvement Scotland report into culture and practice at Aberdeen Royal Infirmary.
Mr Wright has experience in dealing with crisis-hit health boards, having previously been drafted in to help rebuild Western Isles Health Board after a devastating Audit Scotland report in 2006.
It is not clear how long the Scottish Government has been searching for the right candidate to lead NHS Grampian out of the storm – or when Mr Carey indicated it was time to go.
Mr Wright has 39 years of experience of working in the NHS and his first major role was managing Great Ormond Street Children's Hospital in London.
He went on to become the chief executive of Edinburgh and Sick Children's NHS Trust in 1994.
In 1999, he became the chief executive of Dumfries and Galloway Acute and Maternity Hospitals.
Health Secretary Alex Neil said he was "delighted" that Mr Wright was taking on the "vital role".
"Malcolm has pursued a distinguished career across the NHS, within Scotland and the UK, and has earned a well-deserved reputation for excellence among clinical leaders and management alike," he said.
"His accomplishments include a proven track record of turning around challenging times for the organisations he has led – such as steering the Western Isles Health Board through difficulties in 2006."
Mr Neil confirmed that an "immediate priority" for Mr Wright would be to take forward the recommendations from the HIS report.
That inspection was triggered in June when whistleblowers at ARI raised their concerns with the health secretary.
Mr Neil thanked Richard Carey for his years of "dedicated service to the NHS in Scotland" and wished him well for the future.
The position of new chief executive will be advertised by the end of the year and filled through open competition.
Mr Wright said last night: "I am very much looking forward to working with the board, clinical staff and partner organisations to support and develop NHS Grampian.
"Quality of care and achieving best outcomes for patients, as well as supporting all staff will be key priorities for me and for the leadership team in NHS Grampian.
"I would also like to pay tribute to the work of my predecessor Richard Carey. I wish him well for the future."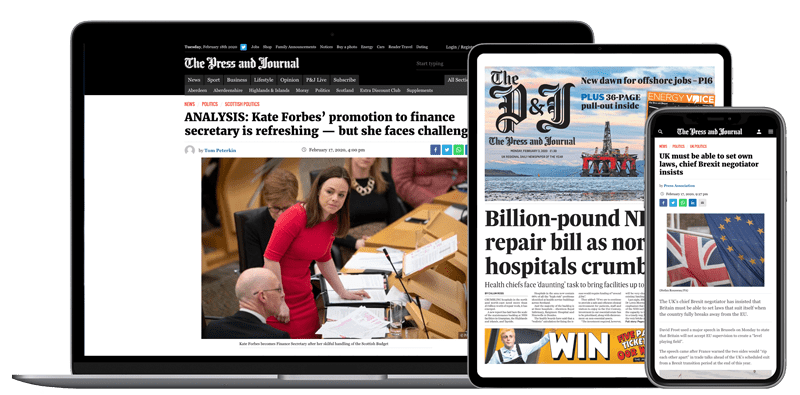 Help support quality local journalism … become a digital subscriber to The Press and Journal
For as little as £5.99 a month you can access all of our content, including Premium articles.
Subscribe