Police chiefs in Aberdeen say they have seen the funny side of a Halloween prank in which officers 'knocked down' a set of human skittles.
A video which shows a patrol car striking the 'pins' (after much encouragement) on Belmont Street on Friday night has gone viral, amassing thousands of hits online.
A spokeswoman for Police Scotland said bosses had taken the prank in the humour it was intended and that it was all part of the Halloween fun.
"On Friday, Police Scotland officers were on Belmont Street in the Aberdeen City Centre when they were approached by members of the public who were, as seen in the online video, dressed up as bowling pins," she said.
"Our officers were pleased to take part in the Halloween festivities and show the lighter side of policing in what is a vibrant, safe and friendly city centre of Aberdeen."
The video, taken by Steven Scouller from Portlethen, films a group of lads in their red and white costumes approaching a police car in Belmont Street, making ghostly noises.
The police officers involved in the incident take it in good spirit, slowly driving into the carefully arranged pins and causing all 11 to fall down, winning them a "strike".
Mr Scouller, 26, said: "It was all taken in good spirit. Most of the bars were happy with us going in and wanted us to get involved.
"I was delighted the police realised we were having a laugh and not causing any trouble and went along with it.
"Having a packed Belmont Street applauding us was slightly surreal. Now we just need to work out how to better it next year."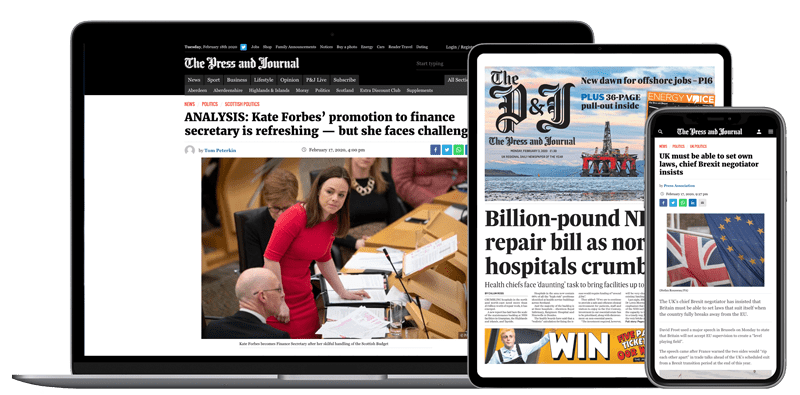 Help support quality local journalism … become a digital subscriber to The Press and Journal
For as little as £5.99 a month you can access all of our content, including Premium articles.
Subscribe