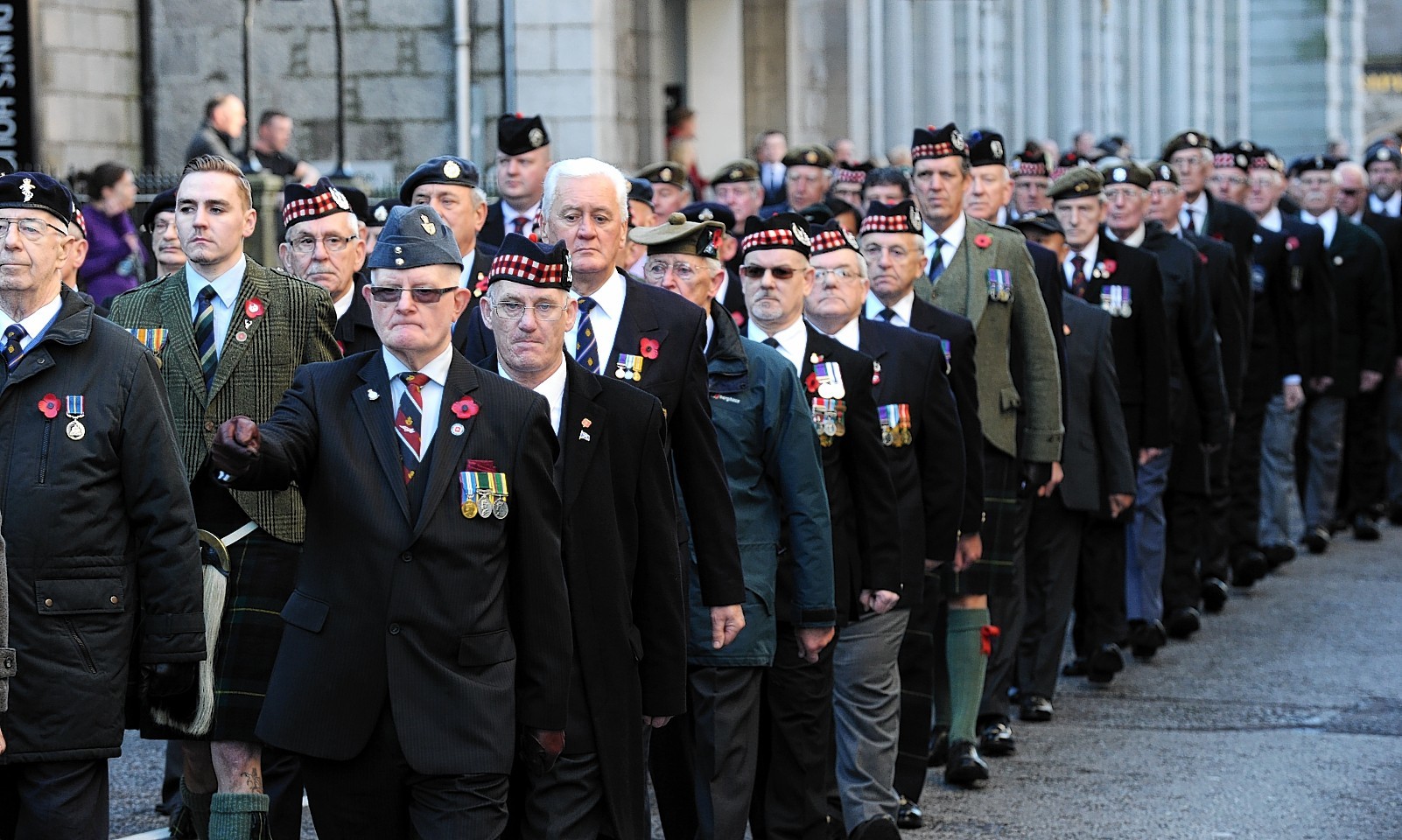 The chairman of a charity that provides support to the families of servicemen and women has said it is more important than ever to remember the fallen.
Colin Champion, boss of the north-east branch of Soldiers, Sailors, Airmen and Families Association (SSAFA), said Armistice Day would always play a huge part in honouring the men and women who have served in conflicts, past and present.
The former Gordon Highlander, who got involved with the Aberdeen, Aberdeenshire and Kincardineshire branch of the charity after leaving the military, said: "While there's a great deal about Remembrance Day focused on what happened in World War I and World War II, there are so many young men and women who will now need continuing support because of the injuries sustained in Iraq and Afghanistan.
"This is something you see every day, with people in the supermarket on wheelchairs, amputees or scarred and you know where they have been.
"As the headlines diminish over what's happening in Afghanistan or Iraq, Remembrance Day focuses people on the fact that year-round support is needed."
SSAFA, established in 1885, is the longest-running armed forces charity in the UK and has provided support throughout every conflict the UK has been involved in since.
Mr Champion said it was vital veterans knew they could turn to the charity for help, no matter the issue.
He added: "It's important that military families or people coming out of the military into civilian life know this branch of SSAFA can offer support, whether it's because of homelessness or illness or any of these issues that young servicemen and
women can face.
"The last thing we want to see is young servicemen and women sleeping rough and having nowhere to go. We work very closely with the Cyrenians in Aberdeen and they direct anybody they help to us."