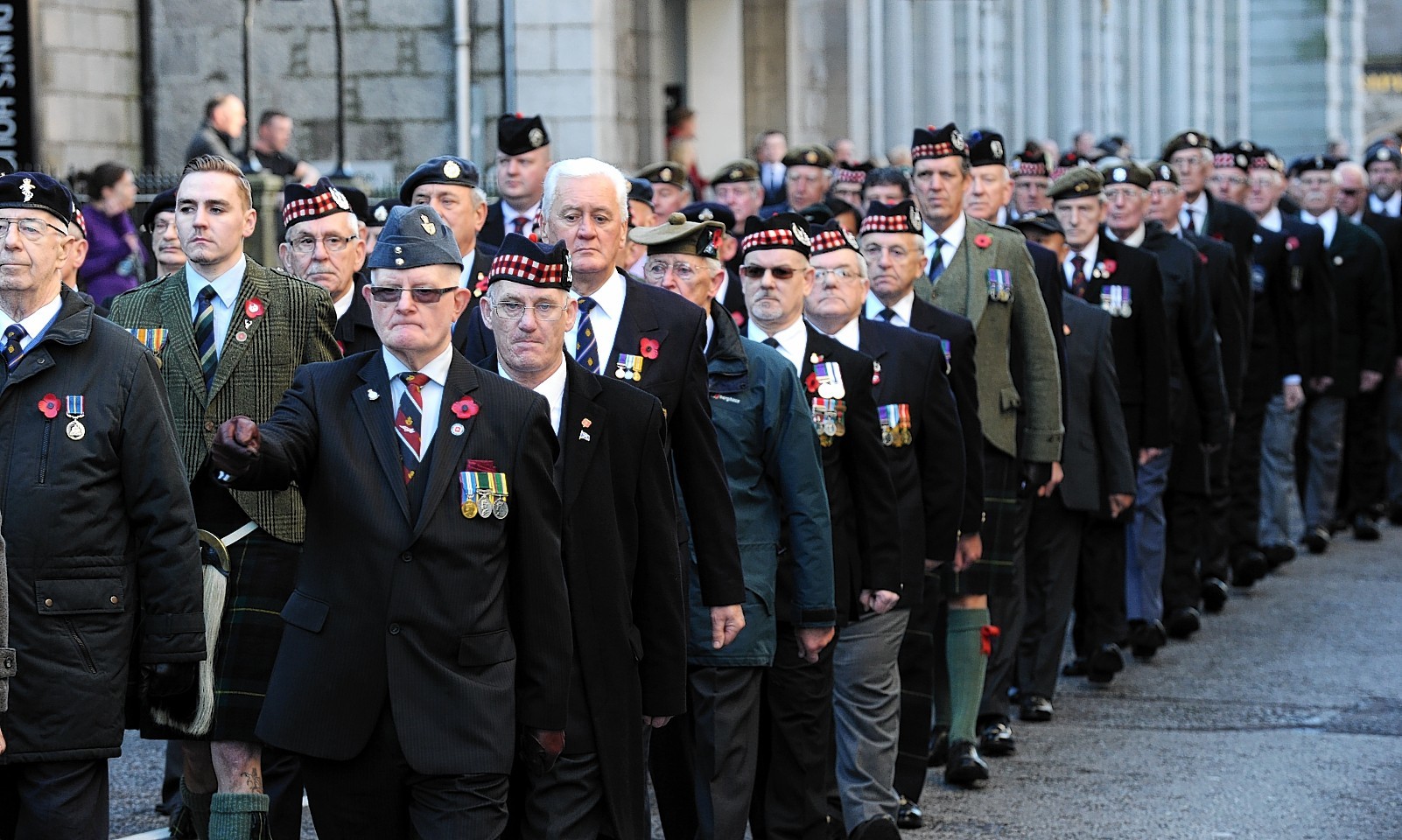 As the clock struck 10.30am, a hush descended in the heart of Aberdeen as a poignant service to remember those lives lost in war commenced.
More than one thousand people crowded the streets surrounding the war memorial at the Cowdray Hall to pay their respects on an incredibly moving Remembrance Sunday, which also marked 100 years since World War I began.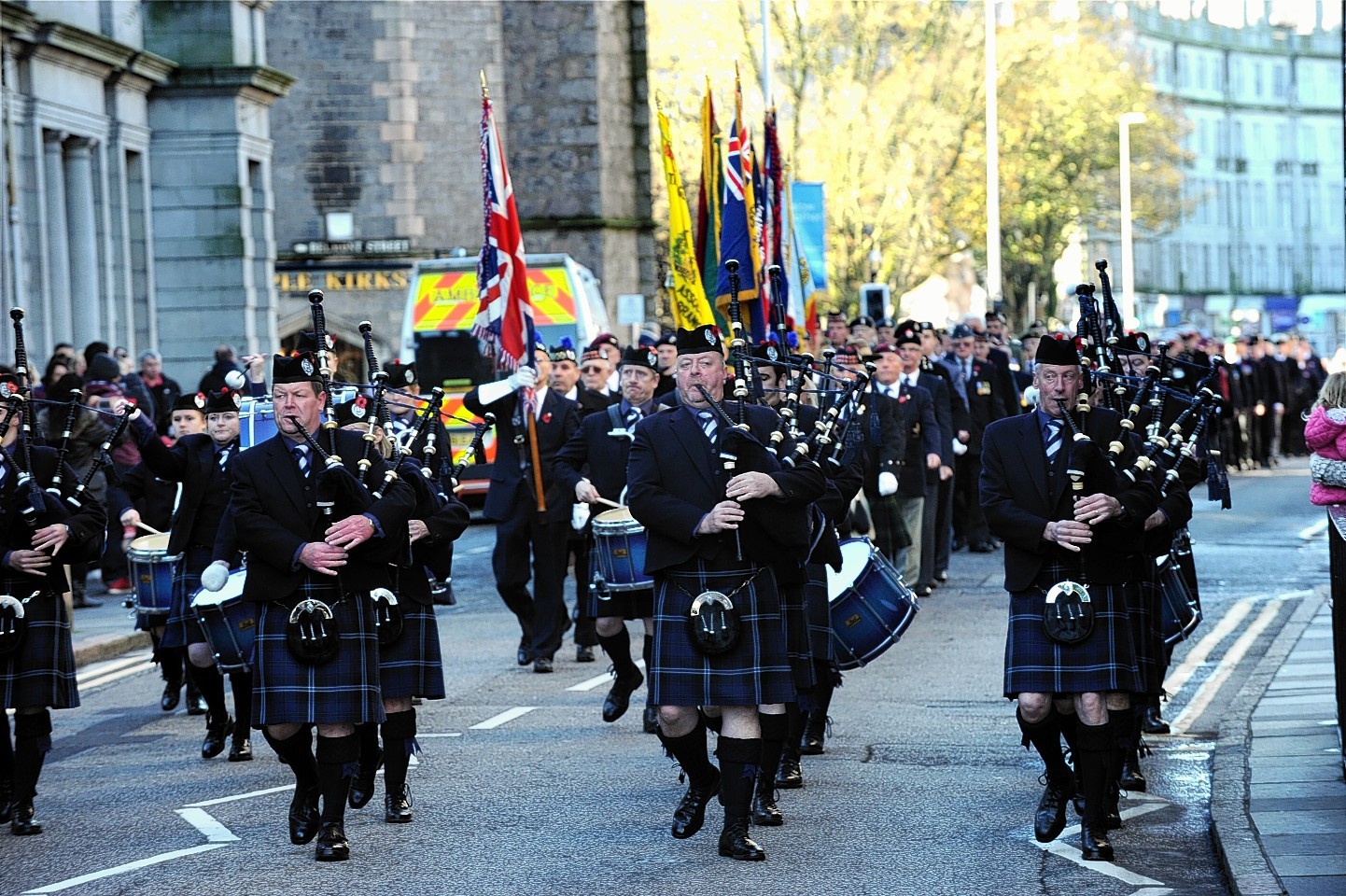 A procession of veterans, Lord Provost George Adams, councillors, MPs, police, Scouts and cadets were led to the open-air service by the Grampian Police Pipe Band, whose spine-tingling tribute filled the air.
Reverend Stephen Taylor, minister of the Kirk of Saint Nicholas Uniting, addressed the crowds asking them to always remember the fallen comrades who risked their lives for them, and for those family and friends who never saw their loved ones again.
Following a rousing rendition of the hymn 'O God, Our Help in Ages Past' and the Piper's Lament, a two minute silence was held at exactly 11am.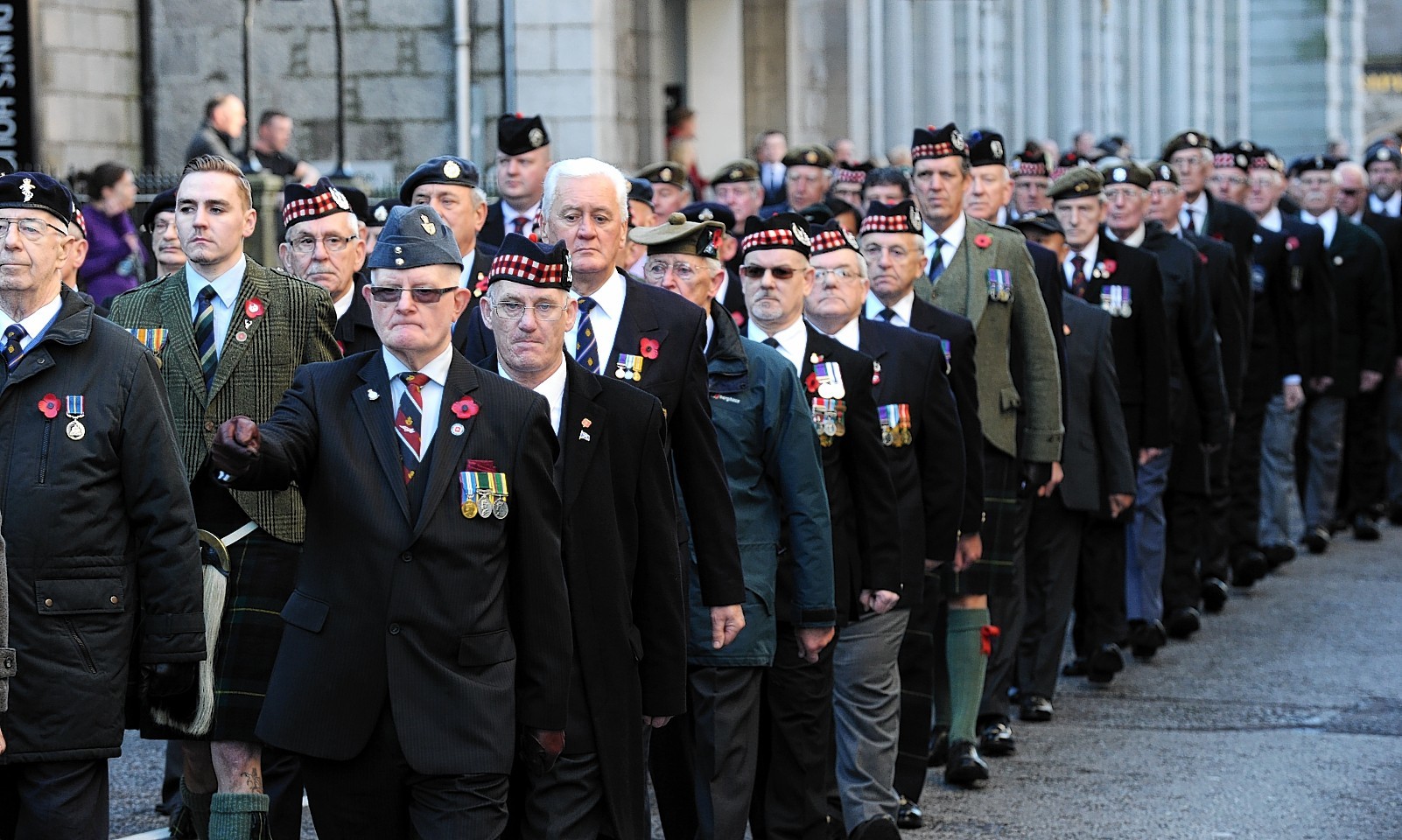 The only sound was of passing cars that rushed below – a poignant reminder that life goes on.
But for those precious few seconds, all thoughts were with those men and women whose lives were lost as the war raged.
A sea of poppy wreaths were laid at the floor of the memorial before the congregation walked to a service at St Nicholas church in the morning sunshine.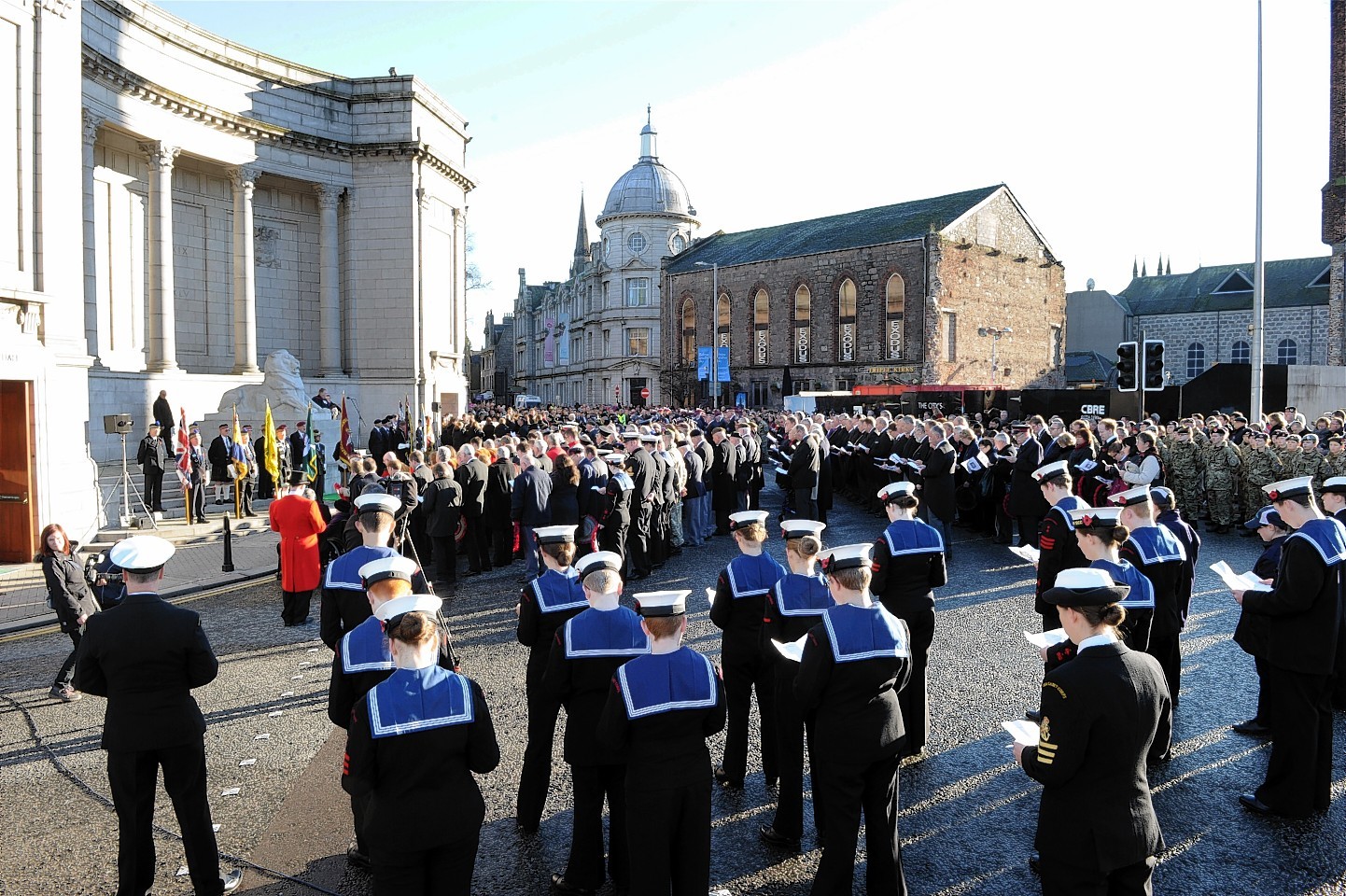 One veteran, Brian Keith, put his ill health and crutches aside to place his wreath at the memorial, aided by his step-son.
The 78-year-old, who lives at Ellon but is originally from Newburgh, rose to the rank of senior shipmaster while serving in Hong Kong.
"I am here to remember those who are not here," he said.
"They can't be here, so we have to be here for them.
"I'm not very able, but I will attend as long as I can."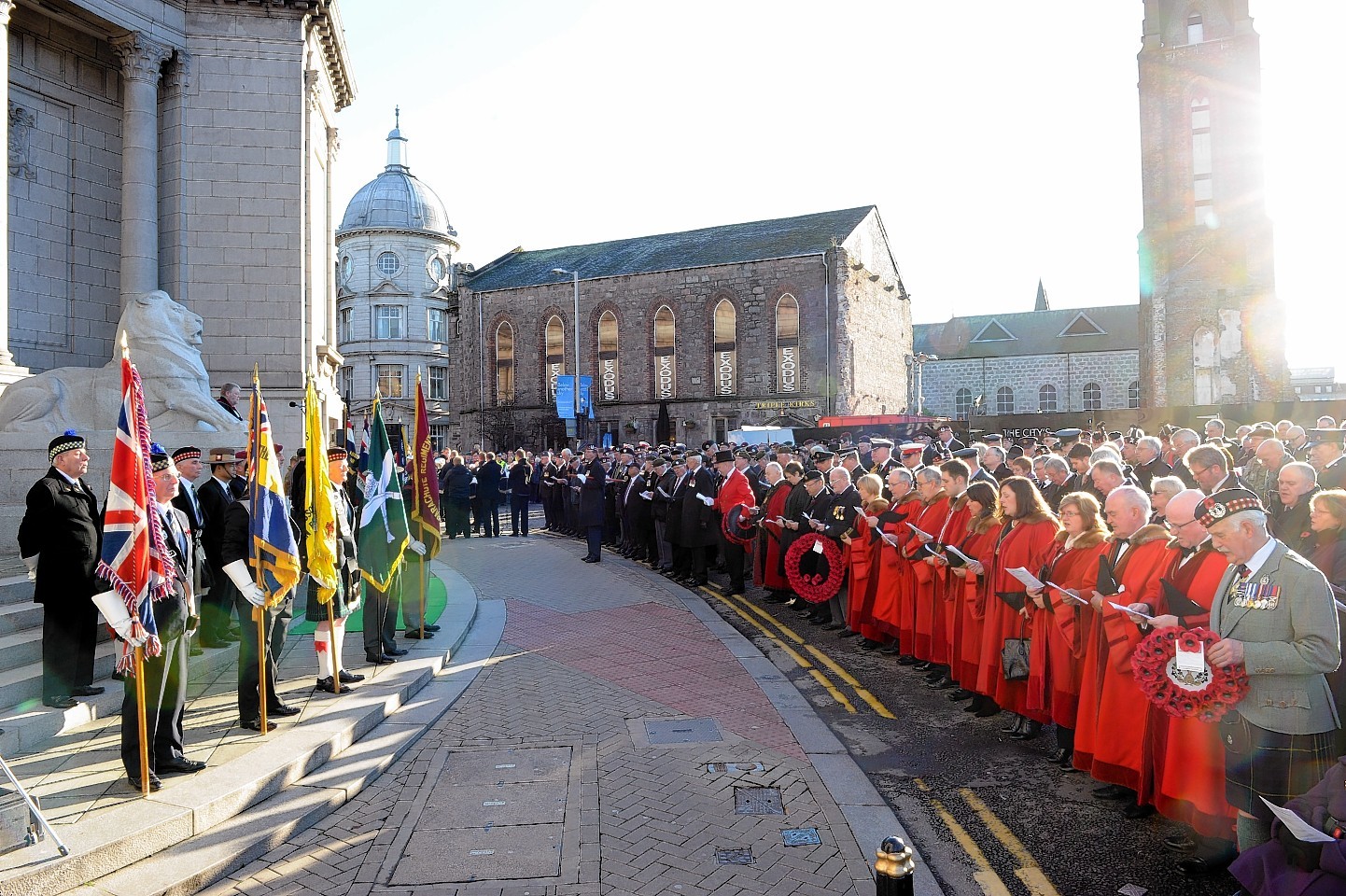 Joanne and Neil Jack said it was important for them to take their children, Angus, 11 and eight-year-old Claire, to the service.
The couple, from Aberdeen, said it was crucial for youngsters to know what the war meant for the country, and to keep the memory of those who died alive.
"We wanted to mark our respect," said Mr Jack.
"Angus and Claire's great-grandpa served in the war, and our next-door neighbour is part of the service today.
"It's so important to acknowledge and recognise the armed services, then and now."
Other services took part across Aberdeenshire yesterday, including Stonehaven, Inverurie and Turriff.
See the day in pictures here.