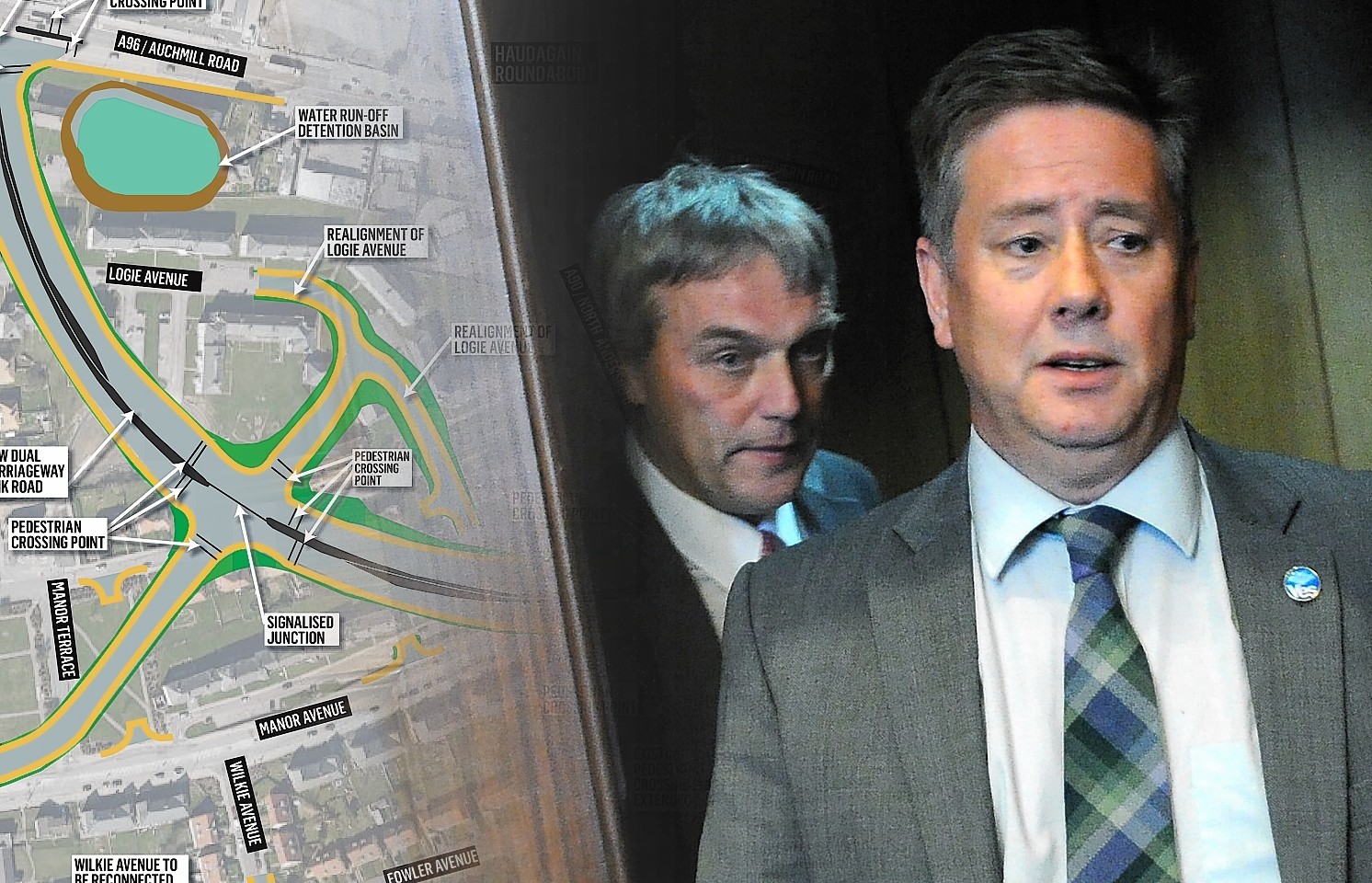 A fresh row broke out between the Scottish government and Aberdeen City Council around the future of a notorious bottleneck roundabout last night.
Transport Minister Keith Brown visited the north-east yesterday to mark the start of ground investigations for a road upgrade at the Haudagain roundabout.
He said the work near Manor Avenue, Middlefield, would leave Transport Scotland "ready to push the buttons" on a new link road to ease congestion with construction due to commence in Spring 2018.
However, Mr Brown was criticised by city council finance convener Willie Young, who claimed no-one from the authority was invited to a media event heralding in the work.
Mr Young said: "The minister didn't invite myself or other local authorities to the event. It shows their complete disrespect for local government as a whole.
"He needs to start getting to the table with us. If he says 'I'm going to engage with the local authority' like he did, then that's what he has to do."
The preferred road option for tackling congestion at the traffic hotspot is one third of a mile long and connects Great Northern Road to Auchmill Road.
A Scottish Government spokesman said they had notified the council several weeks ago about the plans to begin work at the site.
Several homes in the Middlefield area of Aberdeen are in line to be bulldozed and residents relocated as a result of the construction of the link road.
Mr Young added that lack of communication with the council meant it had been hard to make sure Middlefield residents were "fully protected", adding that the government was "playing politics with the people of Aberdeen".
Mr Brown said: "When I met with the local group MARAG (Middlefield Area Regeneration Action Group) the one thing they were looking for was certainty and I said that all I could tell them is our plans for the road, (and) what we intended to do."
He added that the rehousing of residents was "entirely the responsibility of the council".
Mr Brown added: "I know its a difficult time for the people here, but we don't have any control over the legal processes until we take ownership of the land itself.
"In the mean time it is the council that will be looking to try and re-home people involved."
However, Mr Young added: "We're still working with the residents at Middlefield, we will try our hardest and damndest to see if we can get things sorted."