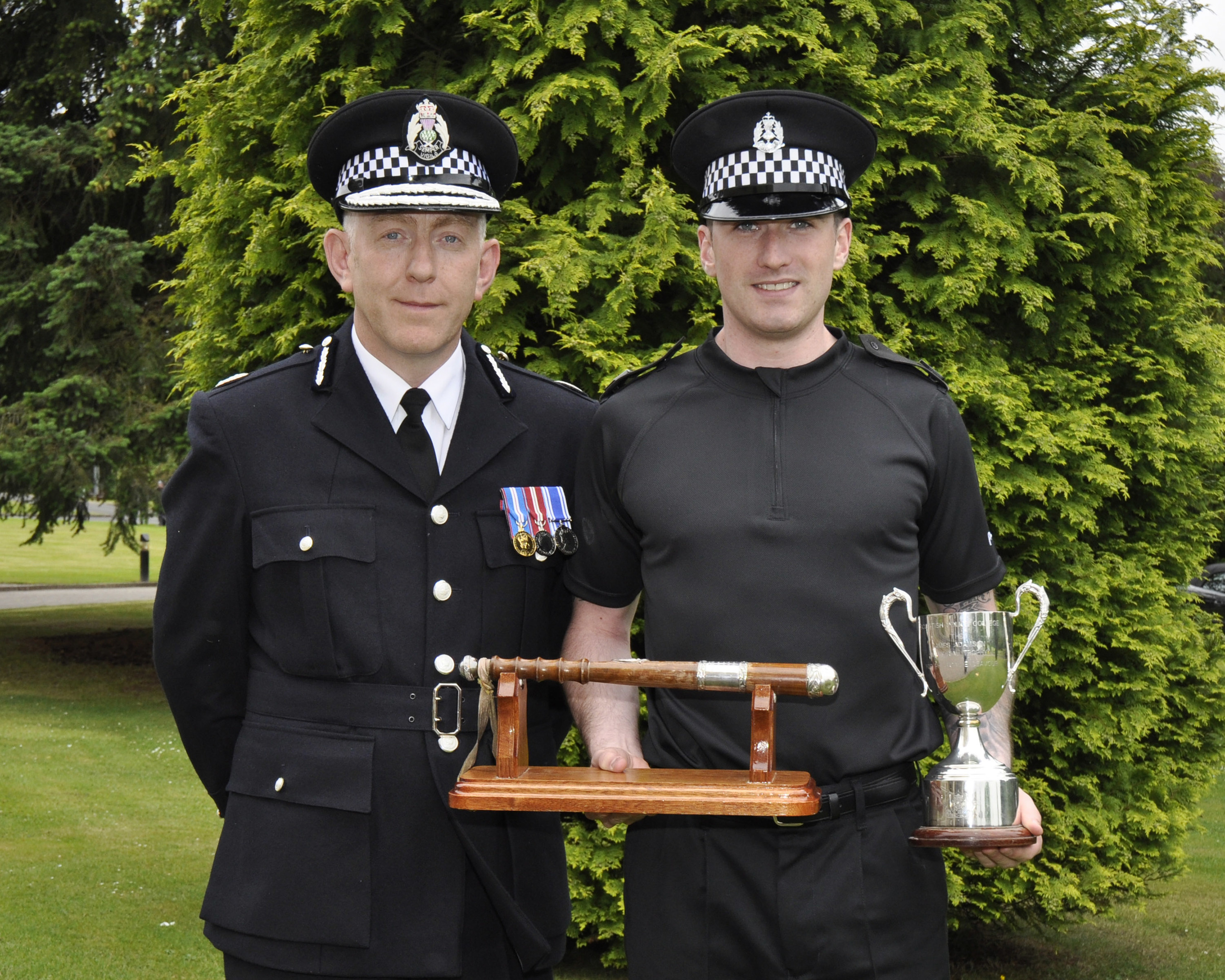 The highest honour achievable by a Police Scotland recruit has been awarded to an Aberdeen constable who was named the most outstanding student during his college training.
The baton of honour was presented to law graduate Kyle McGivern, who worked previously as a part-time firefighter and a prison officer before he decided to dedicate his life to fighting crime as a police officer.
Constable McGivern was selected from 80 trainees to receive both the baton of honour and the James Adamson Memorial Trophy for best male fitness student at the Tulliallan-based Police Scotland College earlier this summer.
The 25-year-old said he was "shocked" by the accolades.
"I'm proud to have won the fitness prize and baton of honour," he said.
"I never set out to win anything: I just wanted to complete the course, learn as much as possible and enjoy myself.
"Winning a prize of any kind was not something I expected.
"For me, the college was about keeping my head down and getting on with what I needed to do, so I was honestly shocked more than anything."
Constable McGivern said he reckoned many of his fellow-students were as deserving of the awards, but he was delighted to be the one who was chosen.
"There's a big plaque at the police college with the name of every recruit who has won the baton of honour, and it goes back a very long time," he said.
"So it's quite a historic thing, and an honour to have my name up there forever.
"I'm happy I got the awards, but I'm more happy just to be doing the job every day, to be honest. I love really getting into the thick of it, and the number of cases and inquiries I've been involved with already has been fantastic.
"As a cop, you get to meet a lot of different people, and it keeps you incredibly busy. It's just really satisfying to see an inquiry through from the beginning all the way to the end.
"Right now, I'm placed in Aberdeen doing local community policing around the west end, but I'm always getting called out to other areas of Aberdeen, so there's a lot of variety."
Constable McGivern's efforts and those of fellow-award-winning recruit Constable Nadeem Chalmers, were also recognised by Aberdeen Central MSP Kevin Stewart.
The SNP member lodged a motion in the Scottish Parliament to congratulate the pair on their success.
Mr Stewart said: "I am delighted that the baton of honour, the academic prize and the male fitness prize are coming to Aberdeen from Tulliallan Police College.
"Constables McGivern and Chalmers have excelled in winning these prizes and will now be working away to meet the high standards set by the police in Aberdeen.
"My congratulations go to both constables."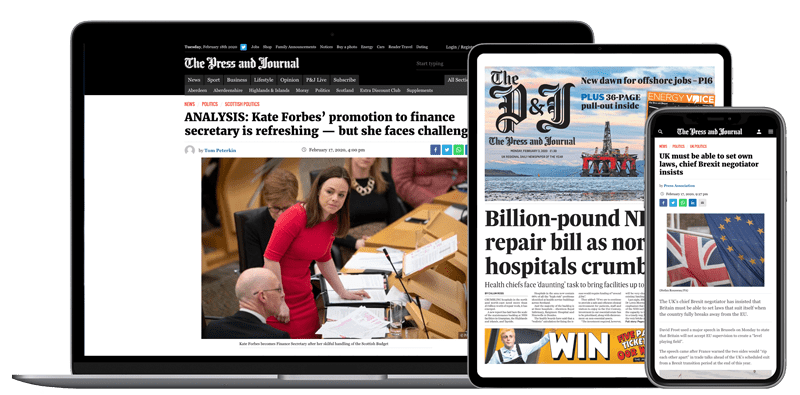 Help support quality local journalism … become a digital subscriber to The Press and Journal
For as little as £5.99 a month you can access all of our content, including Premium articles.
Subscribe