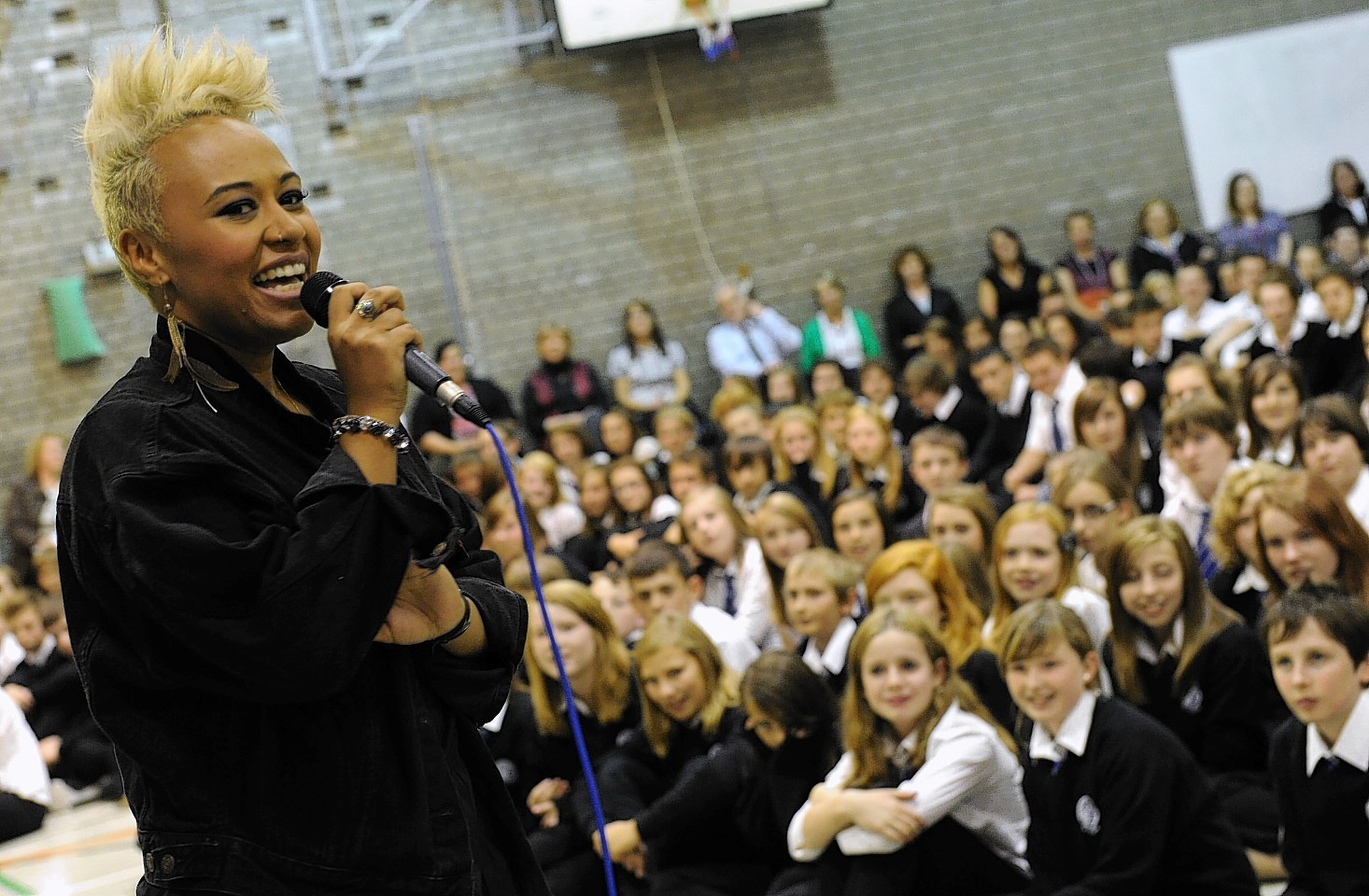 Singing sensation Emeli Sande is urging fans to help make her dream of opening a music therapy service in her home city a reality.
A fundraising appeal has been launched by the Nordoff Robbins charity in Scotland to raise £20,000 to open a special centre in Aberdeen for people who struggle to communicate with the outside world.
The organisation already has four bases in Scotland, where it uses music therapy to help children and adults who are isolated by life limiting illnesses – including autism, dementia and Down's Syndrome.
It has now announced plans to open a base in Aberdeen, and Miss Sande – who has been a supporter of Nordoff Robbins for many years – has urged people to get behind it.
"Music is unbelievably powerful. It crosses barriers, opens the mind, moves the body and stirs the soul. It changes lives," said the former Alford Academy pupil.
"You can therefore imagine how delighted I am to hear that Nordoff Robbins Scotland is hoping to set up a new service in my home city.
"Hundreds of children and adults in the north-east are living with serious health conditions which make every day a new challenge. I know that Nordoff Robbins Scotland could make a huge difference to their lives."
The charity currently run bases in West Lothian, Fife, Glasgow and Dundee, which cost about £600,000 a year to run.
Fundraising director Carolyne Nurse said it was time the north-east had its own dedicated service.
"There is a long list of people in Aberdeen whose lives could be transformed for the better through music therapy, and the work the charity has done across our four existing service bases is testament to why we feel so strongly about being able to continue to support and develop people across the country," she said.
"Our music therapists produce incredible results, recently enabling a five-year-old who suffers from autism to speak for the first time as a result of our therapy sessions."
For more information or to make a donation, visit www.justgiving.com/nrmt/