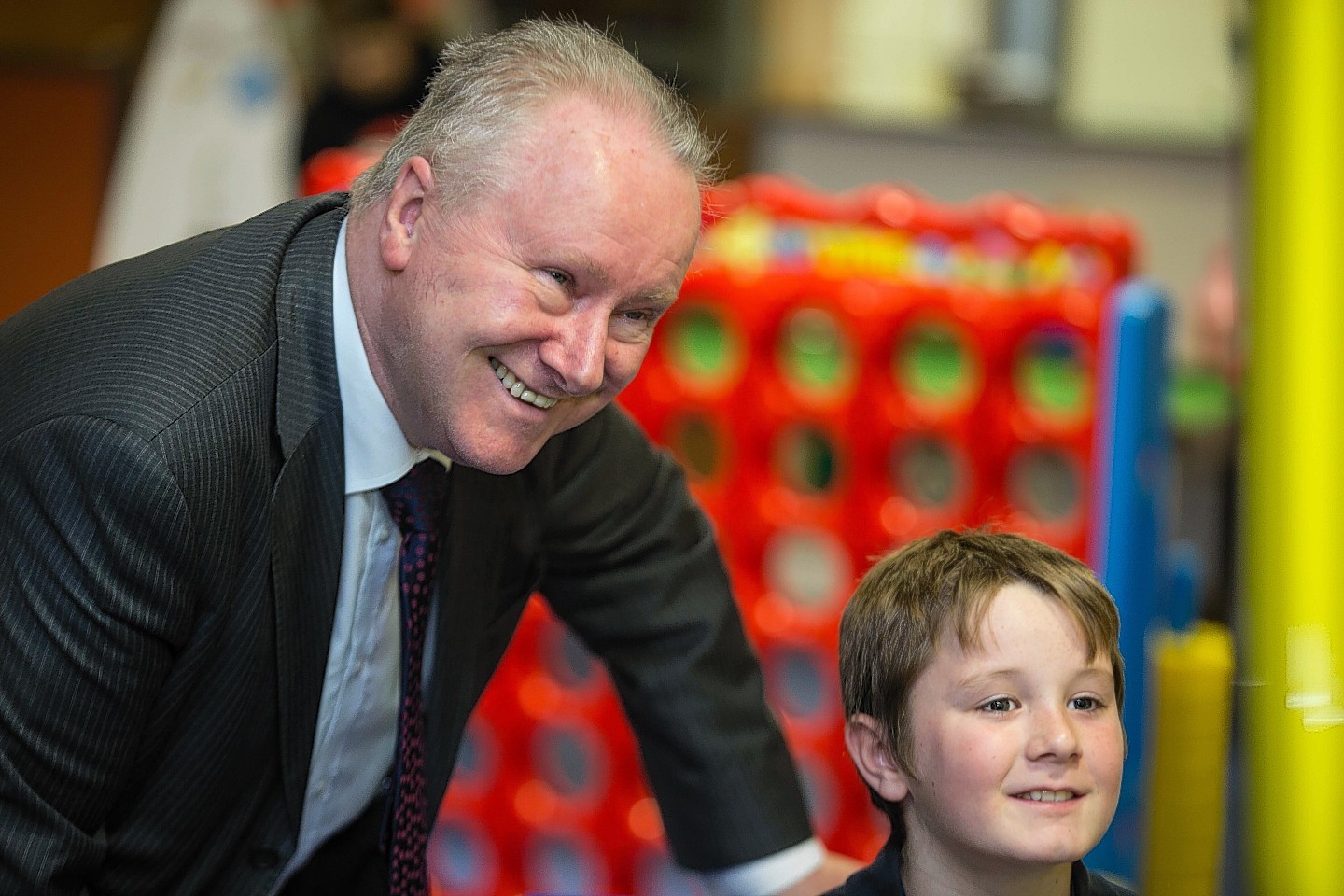 Alex Neil was last night accused of "burying his head in the sand" over problems at NHS Grampian after he claimed there was no crisis at the health board.
The cabinet secretary tried to draw a line under what has been a turbulent few months for the organisation after meeting staff, patients and management at Aberdeen Royal Infirmary (ARI) yesterday.
Mr Neil admitted there were "real challenges" in filling specialist vacancies and blamed the high cost of living in a region buoyed by the economic success of the North Sea oil and gas industry.
He said senior clinicians were ready to move forward after months of bad headlines and "learn from the lessons of the past".
But his political opponents claimed last night that the minister did not appreciate the depth of the issues facing NHS Grampian.
Gaps in provision at accident and emergency (A&E) in particular have prompted senior medics in Aberdeen to warn that patient care is at risk.
Chief executive Richard Carey and board chairman Bill Howatson are both stepping down, while consultants have been flown in from Jamaica and India to provide cover in key areas.
Responding to a question about how concerned he was at the current situation, Mr Neil said: "First of all, I don't think it's a crisis, because we have put in additional resources, but I do recognise there is a real challenge in filling the vacancies that exist.
"This is not a money issue because we have made the money available to employ these consultants, the problem has been being able to attract the consultants to come and live permanently in this area and very often it is the cost of living or the inability to get a house that is the problem."
Mr Neil was speaking during a visit to the Royal Aberdeen Children's Hospital at Foresterhill.
Later in the day, he met local politicians, including north-east Labour MSPs Richard Baker and Lewis Macdonald.
Mr Baker said: "I think it is simply unacceptable that the cabinet secretary is burying his head in the sand.
"He has presided over a recruitment crisis in NHS Grampian, waiting time targets not being met, and a situation where we are having to fly people in from across the world to cover shifts."
Mr Neil denied that it was "a money issue" and insisted that the health board was receiving additional resources, despite a recent Audit Scotland report showing NHS Grampian was more than 1% below its target funding allocation – a shortfall of almost £70million.
Mr Neil said: "If Grampian's budget had risen at the level of every health board in Scotland, it would be £110million worse off this year than it actually is. I am determined to keep putting additional resources into Grampian to make sure that it gets its fair share over a period of time.
"It started from a low base when the new formula was introduced, but within two years we will be within 1% of the target share.
"But during these years we have put substantial money into NHS Grampian and of course have recently announced the building of a new cancer hospital and new maternity unit at Aberdeen Royal Infirmary.
"I also announced the introduction of robot surgery for prostate cancer."