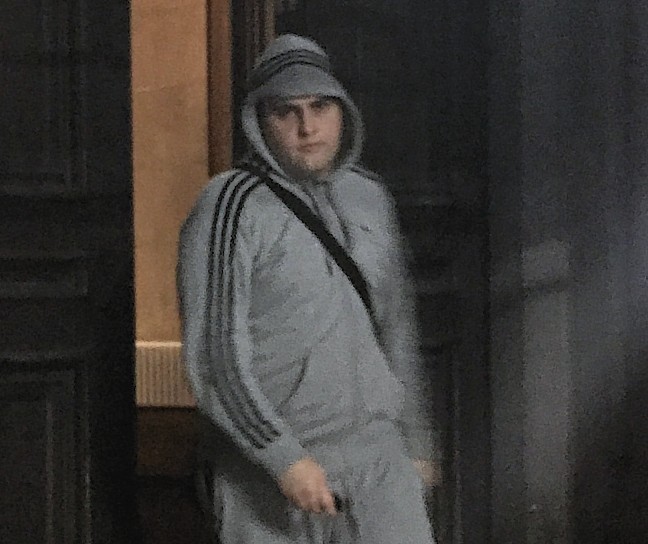 A man was identified as the culprit of a serious sexual assault in Aberdeen after his mum and sister recognised him in the news and handed him over to the police.
Craig Taylor was captured on CCTV leaving the scene of his crime after he indecently assaulted a woman in a student accommodation car park.
As a result of the opportunistic attack a major police investigation was launched and images of who they believed to be responsible were released to the press.
And when Taylor's horrified family members realised what he had done, they contacted the police immediately – even handing over some of his clothes for DNA analysis.
Yesterday the 24-year-old appeared at the High Court in Aberdeen and admitted carrying out the early morning assault on August 31 last year in the car park of Unite's Spring Garden premises.
Taylor had originally been charged with attempting to rape the woman, however his guilty plea to a lesser charge was accepted by the Crown.
The court heard how his 37-year-old victim had been out in the city-centre the evening before the attack.
Advocate Depute Margaret Barron said that originally she had been with her partner on Market Street, however had been so drunk that she fell over and was unable to get back up again.
Ms Barron said that her partner had never seen her in that state before, and after some time of pleading with her to get onto her feet again, he eventually left her and went home.
The court heard that CCTV cameras in town then followed the woman, who cannot be named for legal reasons, as she walked across the city.
When she reached Loch Street the cameras show she was confronted by Taylor. Ms Barron said that the woman was seen to push him away however he continued to follow her as she walked towards Spring Garden.
The court heard that Taylor was then seen on camera entering the car park first and exiting again before pushing the woman in.
She said at this time the woman pleaded with Taylor, formerly of Longview Terrace, Aberdeen, not to hurt her as she had a partner and children.
However he callously told her "he didn't care" before pulling down her leggings and exposing his private parts to her.
Ms Barron said that when the images were released to the press Taylor's sister recognised him and showed her mother.
The court heard that when they asked Taylor if it was him he denied it. However they refused to believe this and they asked him to leave the house. They then contacted the police and handed over his clothes.
Taylor was yesterday placed on the sex offenders' register. He will be sentenced next month.
Taylor, who now lives in Cattofield Place, Aberdeen, declined to comment last night.