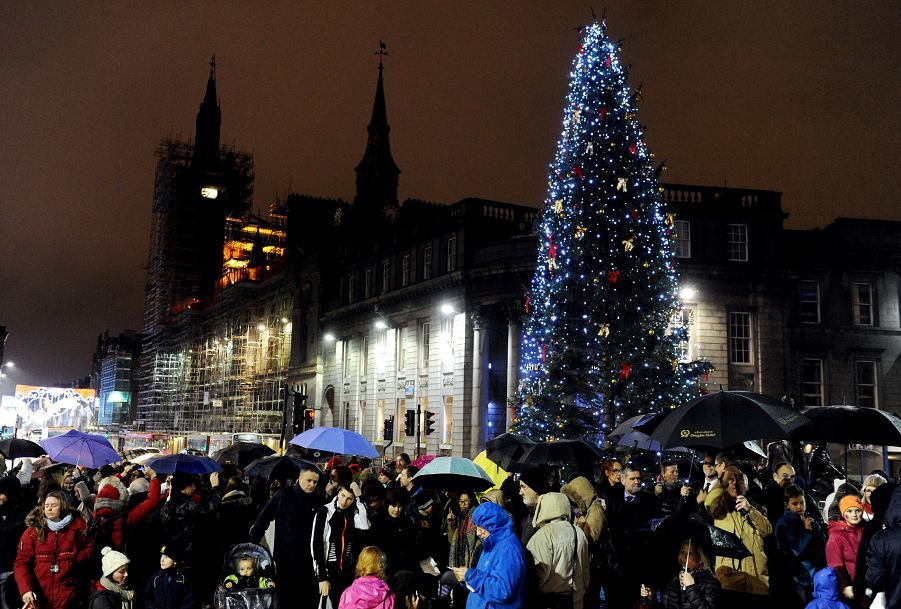 Aberdeen's Castlegate was once again bathed in the light of city's Christmas tree last night following a festive lighting ceremony with a Norwegian twist.
The gift of a tree from the people of Stavanger to Aberdeen has been an annual tradition since 2005.
This year's tree will be the last to come from Stavanger, one of Aberdeen's twin cities, after the municipality ran out of suitable spruce trees.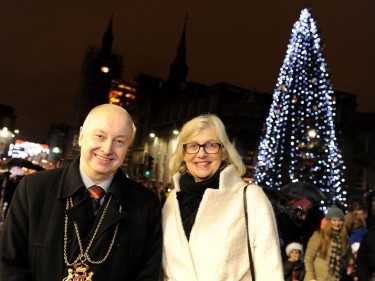 It is said that it will be 20 years before another suitable tree will be ready from the region.
Lord Provost George Adam was joined by the deputy major of Stavanger Bjorg Tysdal Moe for the tree lighting ceremony.
The Castlegate was filled with brave Aberdonians singing in the rain, with performances of traditional Christmas songs from both sides of the North Sea.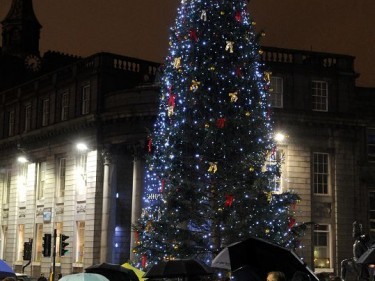 After half an hour of British Christmas carols from the Salvation Army and festive Norwegian songs from Norway-based violin duo Jenny and Renate, the Lord Provost and Ms Moe led the crowd on a countdown before illuminating the tree with a joint push of a big red button.
Mr Adam said: "It was great fun, and it's a great celebration of the friendship between Aberdeen and Stavanger.
"I'm so, so pleased about the turnout.
"At 6pm the rain was so heavy I didn't know what the turnout was going to be like, but the rain stayed off for the time of the service. It was a perfect occasion."
Ms Moe said: "It's so nice to be together in our sister city and to have a combination of English and Norwegian ceremonies.
"We have so much to work together with, we have all the oil and gas business, and we are also working on other projects together, so it's fantastic to be here."
Jenny Gustafsson, one of the Norwegian violinists, said: "We felt that people were really digging our music. I was really great, all the people that we have met so far in Aberdeen have been really nice. It was a big success."
A tree will still be gifted from the people of Stavanger next year, although it will be coming from a different part of Norway.