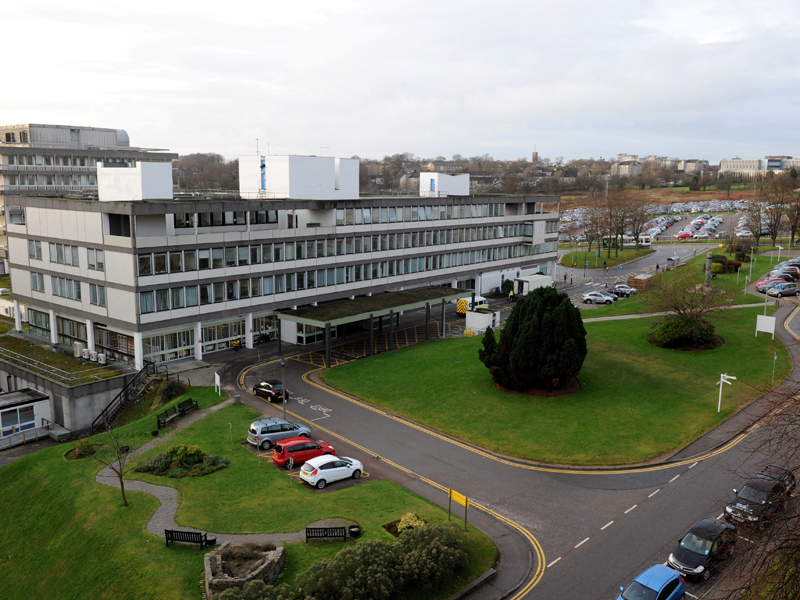 Health board bosses have been criticised for deciding only to publish part of a report into working practices at the north-east's flagship hospital.
Labour MSP Lewis Macdonald said it was profoundly wrong to "suppress" the Royal College of Surgeons of England report on general surgery at Aberdeen Royal Infirmary because the public will not be given much detail on the failings.
He said it was clear that the organisation's view "goes right to the heart of the problems at ARI".
The report, which focuses on inter-personal relationships between key staff, was commissioned by the former medical director Roelf Dijkhuizen, who retired in October.
It is understood that at one surgeon at least has threatened the Royal College with legal action over claims of inaccuracies and false allegations which have been repeated in the document.
NHS Grampian interim chief executive Malcolm Wright said the board had taken legal advice about whether it should release the report due to concerns over data protection.
A spokeswoman for the board later said it had decided to "publish the terms of reference and the recommendations" of the report on Tuesday – the same day a Healthcare Improvement Scotland report into culture and practice at ARI will be published.
It was instigated after concerns were raised over staffing shortages and potential risk to patient safety at the hospital.
The Scottish Government has said it did not have any involvement with the resignations of former NHS Grampian chief executive Richard Carey, Dr Dijkhuizen and former board chairman Bill Howatson.
But Mr Macdonald is not convinced and said it was clear the board was refusing to publish the report because of a threat of legal action from people whose conduct has been investigated.
"I can appreciate that the board's legal advice may have been not to publish the names of those whose conduct has been considered by the Royal College of Surgeons," he added.
"I cannot, however, see any just cause for the suppression of this report and I will be raising my concerns as a matter of urgency in the Scottish Parliament next week."
Meanwhile, Mr Wright – who is not due to start his job until Monday – met with key board members to discuss the HIS report findings yesterday.
Mr Carey, the outgoing chief executive, who officially finished up yesterday, was not present.