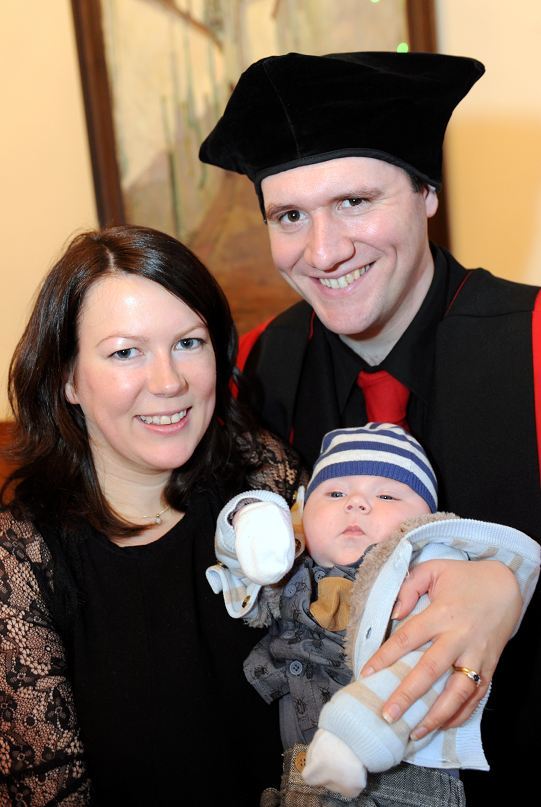 Kevin McDonald completed a successful year when he was awarded a PhD in Computer Science from Aberdeen University.
Originally from Elgin, he achieved an undergraduate degree from the same institution in mathematics.
Speaking of his second graduation he said: "There has been a mixture of emotions, it is quite surreal."
His time at university has not just been a time of professional success. While still an undergraduate his cousin went matchmaking on his behalf.
Kevin was sent on a blind date with Dee, a woman on his relative's course and they eventually married at King's College Chapel in 2011.
She now works as a registrar at the university.
Their first child James was born in August this year, just as Kevin was wrapping up his doctoral studies.
They both joined him for this day of celebrations.
Reflecting on the whole of his time at university he said: "I definitely created a lifetime's worth of memories at the university, studying here, getting married and now Dee even works here so it is an important place for us."
He is now working as a data scientist for Sonomatic in Aberdeen and is enjoying family life.
Kevin added: "Perhaps one day we'll even be back here to see James graduate."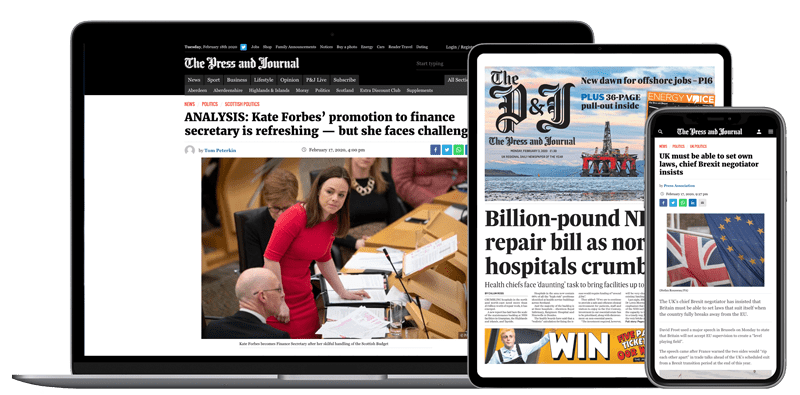 Help support quality local journalism … become a digital subscriber to The Press and Journal
For as little as £5.99 a month you can access all of our content, including Premium articles.
Subscribe