Hollywood superstar Jude Law has come under fire for his 'Aberdonian accent' in his new film.
Law appeared on the Andrew Marr show this morning to promote Black Sea but while the film recevied plenty of plaudits, Law's north east accent was not quite so popular.
Discussing the accent Law said it was a "a leap – you just hope it works", Sorry Jude, we're not convinced this "leap" has worked.
Black Sea, directed by Scotsman Kevin McDonald, is described as an 'underwater thriller' and is out at cinema's across the country on Friday.
Plenty of people took to Twitter to slag Law's accent, watch the trailer and let us know what you think of his efforts.
Oh. My. Ears. I've just heard Jude Law's 'Aberdeen' accent.

— Super Noodle (@Super_Noodle) November 30, 2014
I like the way Jude Law's styled out his 'Scottish accent' in saying it hails from Aberdeen – he's forgetting Aberdeen have cinemas too.

— Philip R Bailey (@PhilipRBailey) November 29, 2014
I finally agree with #marr on something. Rubbish Aberdeen accent from Jude Law. A @TheRealKMcKidd masterclass much needed ye ken.

— Alison Cameron (@allyc375) November 30, 2014
Jude Law think's THAT's an Aberdeen Accent??? Hemin, at's Nae ease ava!!

— David William Cobb (@Voidgrab) November 30, 2014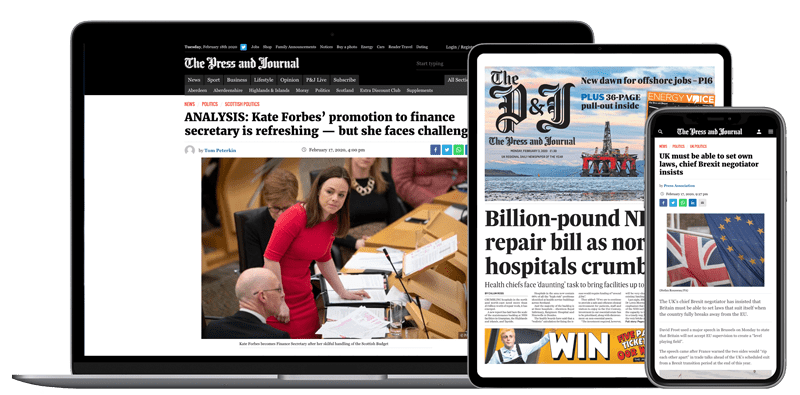 Help support quality local journalism … become a digital subscriber to The Press and Journal
For as little as £5.99 a month you can access all of our content, including Premium articles.
Subscribe