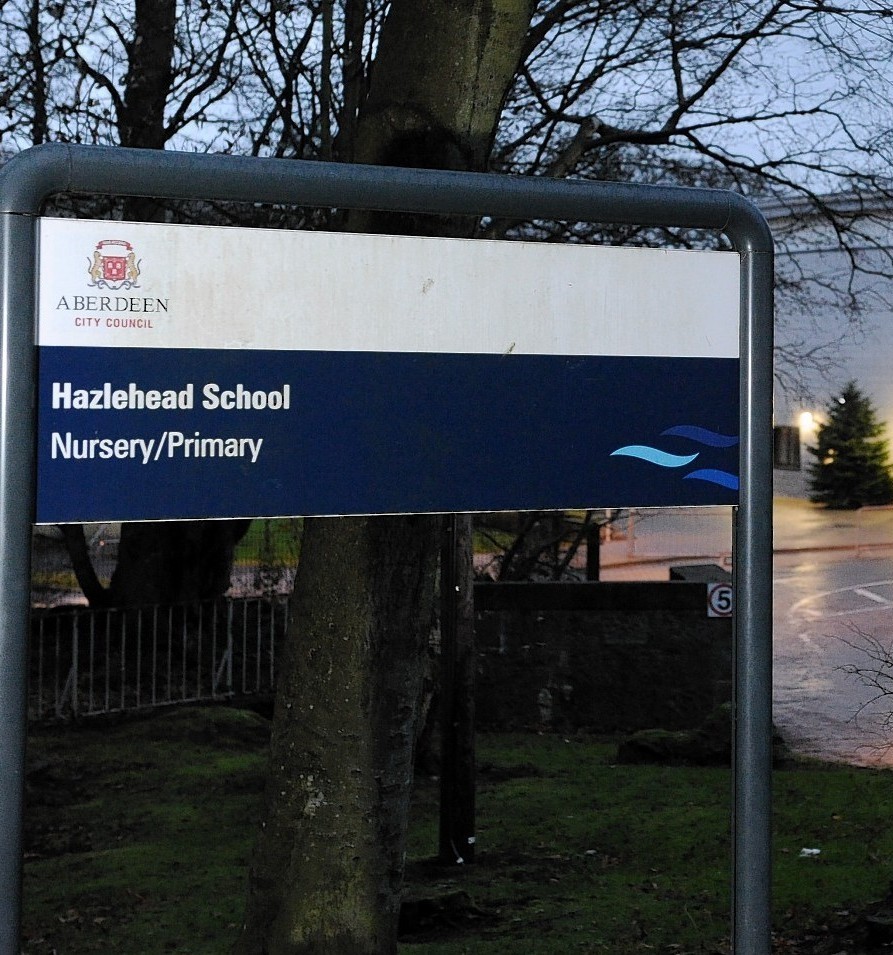 An Aberdeen primary school has been put on alert after a man allegedly indecently exposed himself nearby.
Hazlehead School has issued warnings to both pupils and parents expressing concerns about the safety of the children after reports they were approached by an adult.
While the youngsters were warned in class about "stranger danger", guardians were also urged to ensure their children were not left alone to walk the streets before or after school.
Writing in an e-mail yesterday, head teacher Barbara Jones said: "Police are currently conducting an investigation within the community involving young people being approached by a member of the public.
"Today I've spoken to the children further with regard to 'stranger danger' and in partnership with you must endeavour to ensure that appropriate measures are in place for the safety of all children."
Mrs Jones assured parents that she would inform them of any further information she had received from the police.
Last night, mother-of-two Dee Hopkins, 27, whose children Lexi, seven, and Jace, three, both attend the school, said the idea of strange men approaching her children was "terrifying".
She said: "My main concern used to be about the children getting knocked over whilst crossing the street, however now you hear about these incidents occurring. It's just terrifying.
"When you hear about things like this in the news you never expect it to happen on your own doorstep.
"I have never received a letter like this from the school so they must be taking this seriously. It is of real concern.
"I walk my children to and from school anyway but after hearing this I don't think I would ever consider allowing them to walk there by themselves now and we just live round the corner."
Mrs Hopkins said she did take some comfort in the fact that the school's security system was so good.
She added: "It's definitely scary to think about it but the school is always locked up so no one can come in it does make me feel a bit better."
The letter follows the arrest of a 39-year-old man who was charged with attempted abduction and a series of sex offences in Aberdeen.
He made no plea when he appeared in court last week and was remanded in custody. He will appear in court again tomorrow.