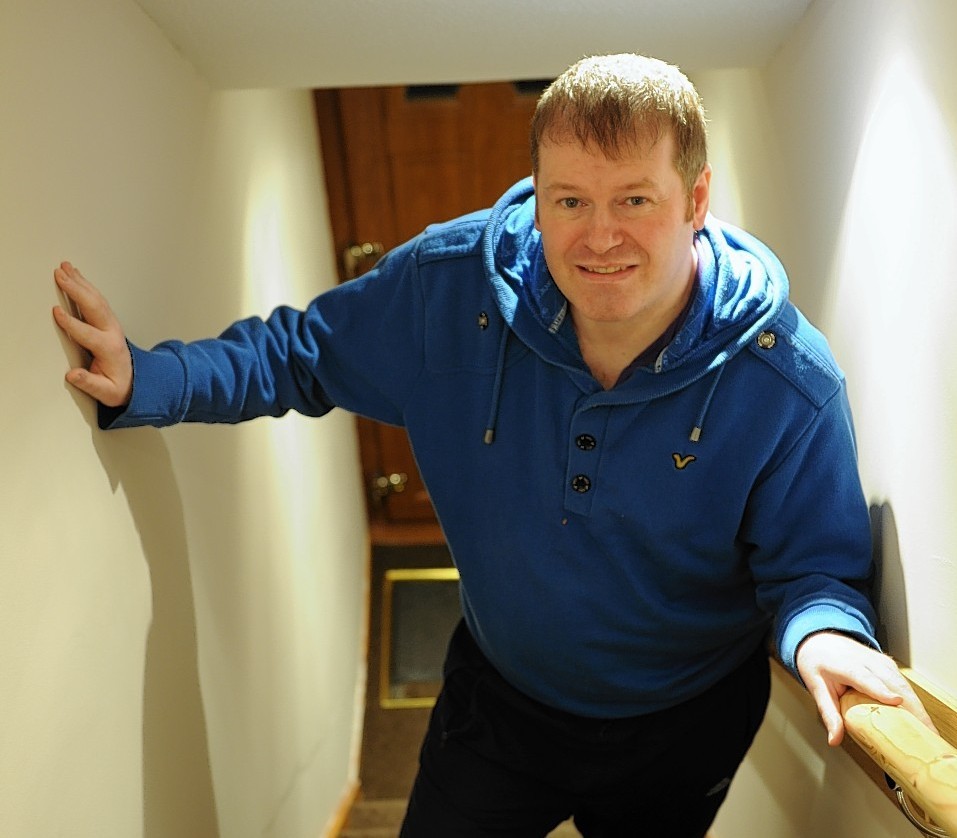 Just months ago he took his first steps after a rare condition prompted by a mere common cold left him fighting for his life.
But now, almost a year after he was paralysed from the neck down by Guillain-Barré Syndrome, north-east man Derek Ledingham has finally walked through his own front door to settle back into home life.
Mr Ledingham, 41, of Portlethen, discovered he had the rare condition when he woke up one Monday morning in March after a game of football and couldn't move his legs.
He has spent the last nine months in hospital, first in intensive care and, since May, in Woodend Hospital's neuro-rehabilitation unit (NRU) in Aberdeen.
The condition – which affects only one in two million people – attacks the body's peripheral nervous system off the back of a viral or bacterial infection.
But now the Aberdeen FC-mad graphic designer has been given the all-clear to continue his recovery from home as his rehabilitation reaches its next stage.
"It was good to be back home in the comfort of my house, getting back home to life and relaxing. I'm looking forward to the next stage in rehab," said Mr Ledingham.
"Everyone at NRU wished me the best of luck. I've been there for some time, you get to know the guys.
"It was sad to say goodbye to them but it was a good goodbye, the sadness of it all was with the happiness of it all. I'll pop back in to say hello."
After being given weekend passes to adjust to home life last month, doctors told him there was no reason why he shouldn't be allowed to fend for himself.
Mr Ledingham has built up the strength to walk free of an aid, but still uses a wheelchair on occasion, and can now cook and perform household tasks on his own.
He said: "In June I was able to take a step with two people lifting me up and was able to put one leg in front of the other, and that was me spent for the day.
"The transformation from there to now is huge."
He added: "I said to one of my friends at home, the year has not been a year, it has disappeared. What happened to the rest of the year?
"Looking back I think that it is bizarre. It has certainly been a journey and it is still continuing, but there's light at the end of the tunnel."
Mr Ledingham will continue to receive physiotherapy and occupational therapy as he strives to get his body back to the way it was before his ordeal.
He said: "It's still not guaranteed that I will get there. I should get quite close to 100%."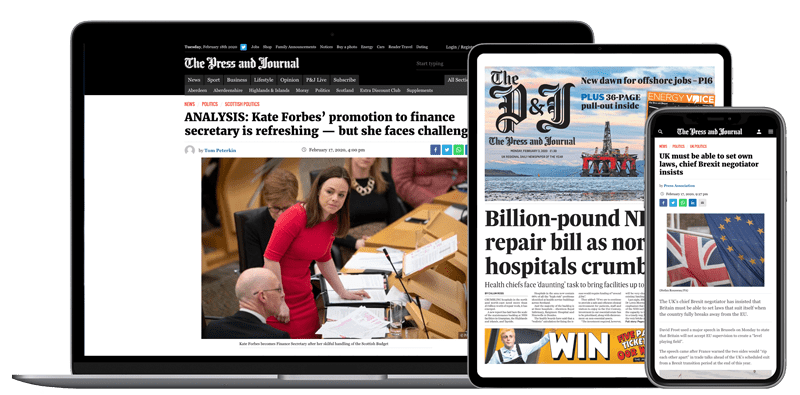 Help support quality local journalism … become a digital subscriber to The Press and Journal
For as little as £5.99 a month you can access all of our content, including Premium articles.
Subscribe