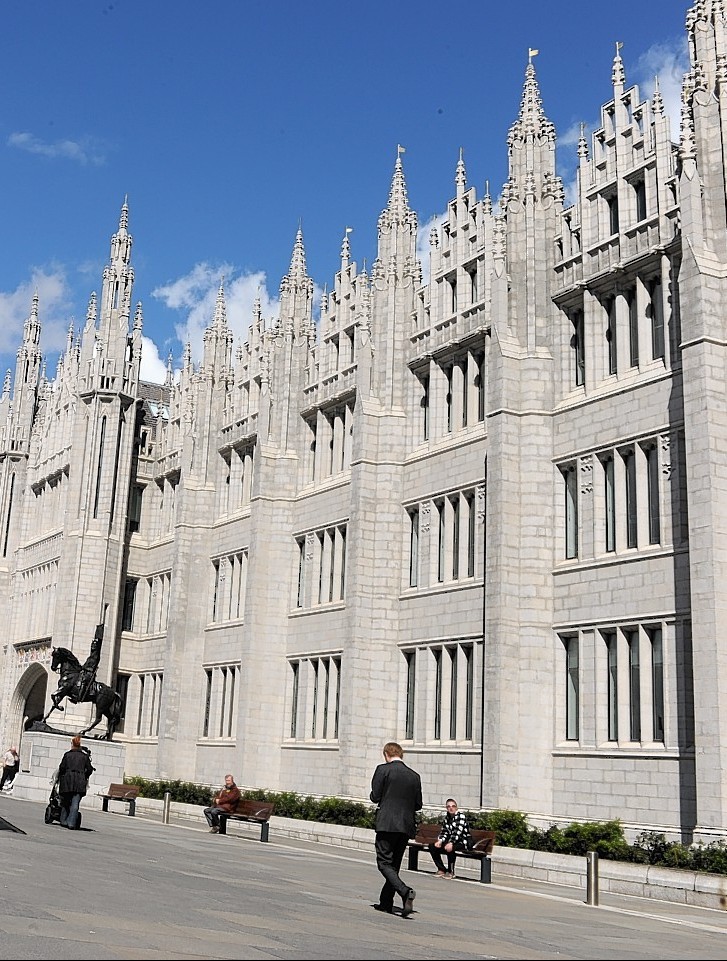 A new report has predicted that the UK oil and gas industry could shed up to 35,000 jobs in the next five years. David McKay talks to Aberdeen City Council leader Jenny Laing about what role the local authority can play in helping retain firms in Europe's oil capital.
Local councils can get blamed for a lot of things, sometimes with good reason, but also unfairly from time to time.
Clearly, the price of oil and the operational decisions of major energy firms fall well outwith the remit of elected representatives at the town house.
However, there are two key areas in which the industry has made it clear that Europe's oil capital needs improvement.
Council leader Jenny Laing said the message received loud and clear was that transport links and a skills shortage for the sector were the biggest concerns.
Despite a fierce debate in recent years about the state of the city centre and the part that could play in helping to anchor firms for the long term, Mrs Laing insisted that did not feature high on the agenda.
Not everybody agrees, however, and Sir Ian Wood has nailed his colours to the mast on a number of occasions.
The retired offshore services businessman, who offered £50million towards a doomed revamp plan for Union Terrace Gardens, told an audience of business people in September that the north-east must prepare itself for the decline of oil.
He predicted there could be problems with "surplus capacity" in hotels, pubs, restaurants, offices and shopping centres "no later" than 2030.
He was also highly critical of the current leadership, or lack of it in his opinion, within the city council.
Mrs Laing rejected any suggestion that the council was not doing its bit.
She said: "As a council, we have shown a commitment to city centre regeneration by commissioning a masterplan and putting £20million into our capital programme for that very purpose.
"But I don't think it is the main priority in order to secure the supply chain in Aberdeen for decades to come
"That is around road, rail and air connectivity, it is around digital connectivity and probably, most importantly, it is about providing affordable housing and that's what we are working to achieve through the strategic infrastructure plan that we have."
Mrs Laing added: "We work closely in partnership with various organisations, including Oil & Gas UK, and what we are trying to make sure is that the infrastructure within Aberdeen and the north-east is fit to meet the requirements of the industry going forward.
"They have highlighted to us that they see the major issues are around infrastructure and also about the skills gap, making sure that training and education is available for the workforce in the oil and gas sector in the future.
"I see us playing a role in both of those, because we are the education authority, that's why we have set up in partnership with chamber of commerce, Aberdeen's Guarantees initiative. We are making sure the opportunities provided to our young people are sufficient and will allow them to enter into various jobs."
The Labour-led administration is pitching for UK Government support in the shape of a "city deal", which was recently offered to Glasgow, unlocking millions of pounds worth of investment in infrastructure.
Mrs Laing added: "We see the city deal as enabling us to provide the infrastructure and connectivity that people are saying will be required in future years.
"It will be an ambitious plan, because it needs to be, and we would hope that both the UK Government and Scottish Government would see the importance of helping us to deliver on our plans, given the importance of Aberdeen to both the Scottish and UK economies."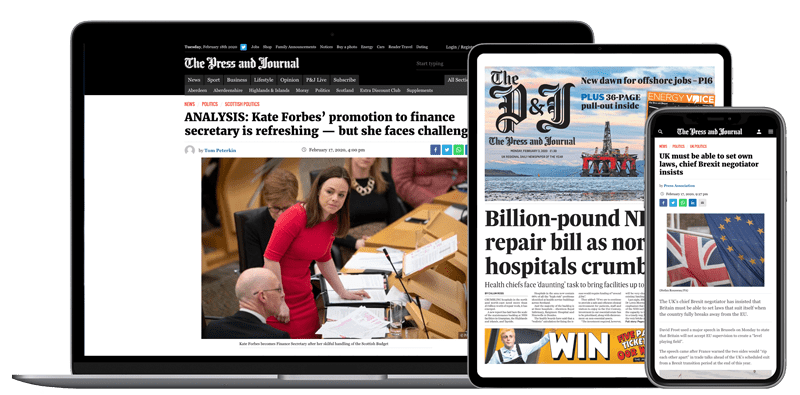 Help support quality local journalism … become a digital subscriber to The Press and Journal
For as little as £5.99 a month you can access all of our content, including Premium articles.
Subscribe