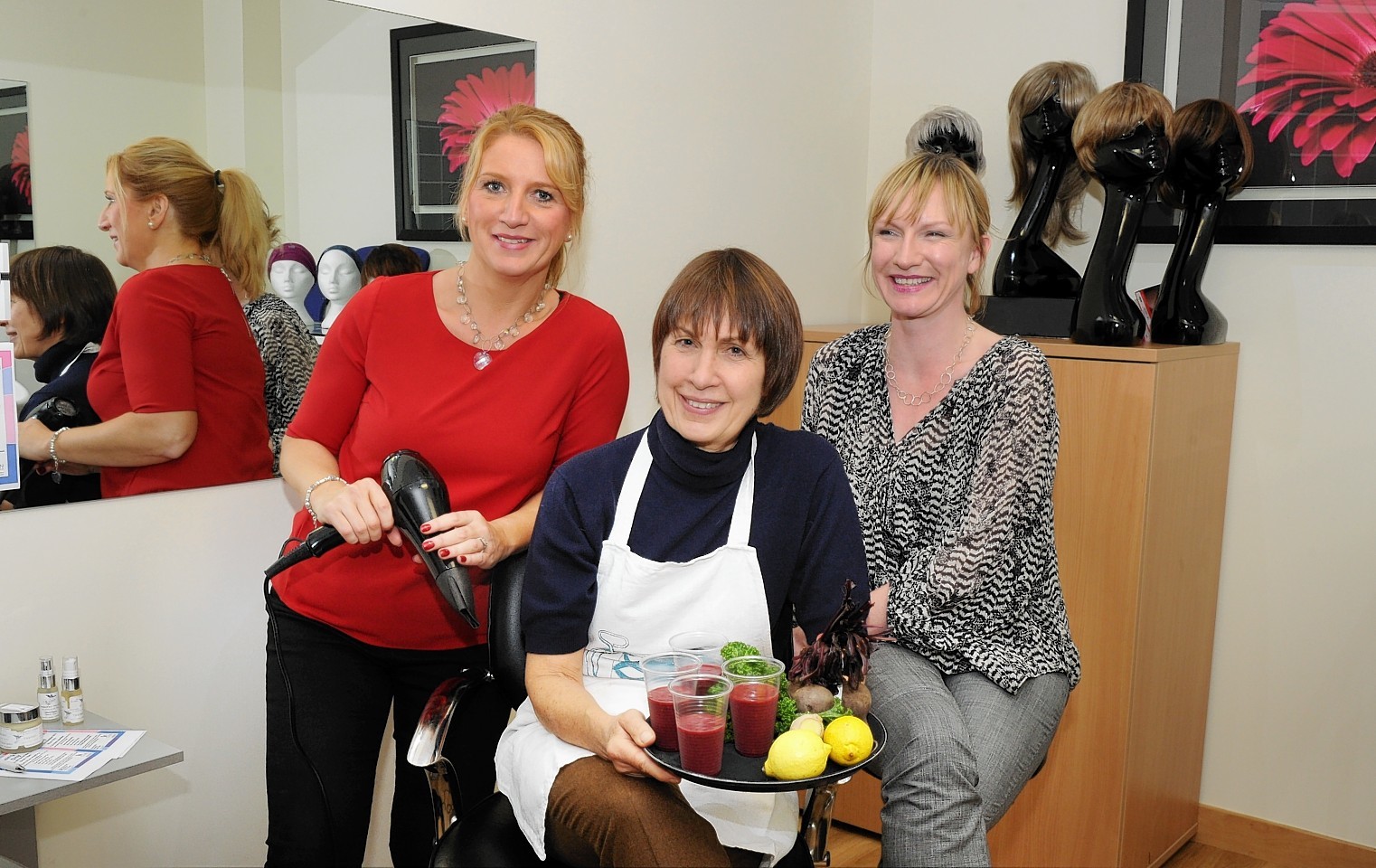 A charity hair salon which offers wigs and haircuts to cancer patients has launched a new nutrition advice service.
The project, run by Clan Cancer Support in Aberdeen, is already a godsend for people whose hair has been affected by therapy.
It is now expanding to provide specialist bra fittings for women who have had breast surgery and advice on the benefits of healthy eating both during and after cancer treatment.
The charity's dedicated salon is also running a new skin consultation service to help patients whose skin and nails have been damaged look and feel their best.
Clan services manager, Lucy Whiteman, said: "At Clan, we offer a wide range of support with an aim of helping people live with and beyond cancer.
"The salon has been up and running since last year and has proved really popular with clients who are experiencing various levels of hair loss throughout their cancer treatment.
"It was always an aim to add to the service's offering and we're delighted to roll out our new specialist lingerie advice and bra fitting, skin consultations and nutrition services from our Clan House headquarters in Aberdeen.
"The specialist team that works as part of the salon and nutrition service really is dedicated to supporting anyone who is affected by cancer and we're keen for as many people as possible to get in touch and find out more about how we can help."
Clan House is based at Westburn Road in Aberdeen.
For more information or to book an appointment for any of the services call 01224 647000.