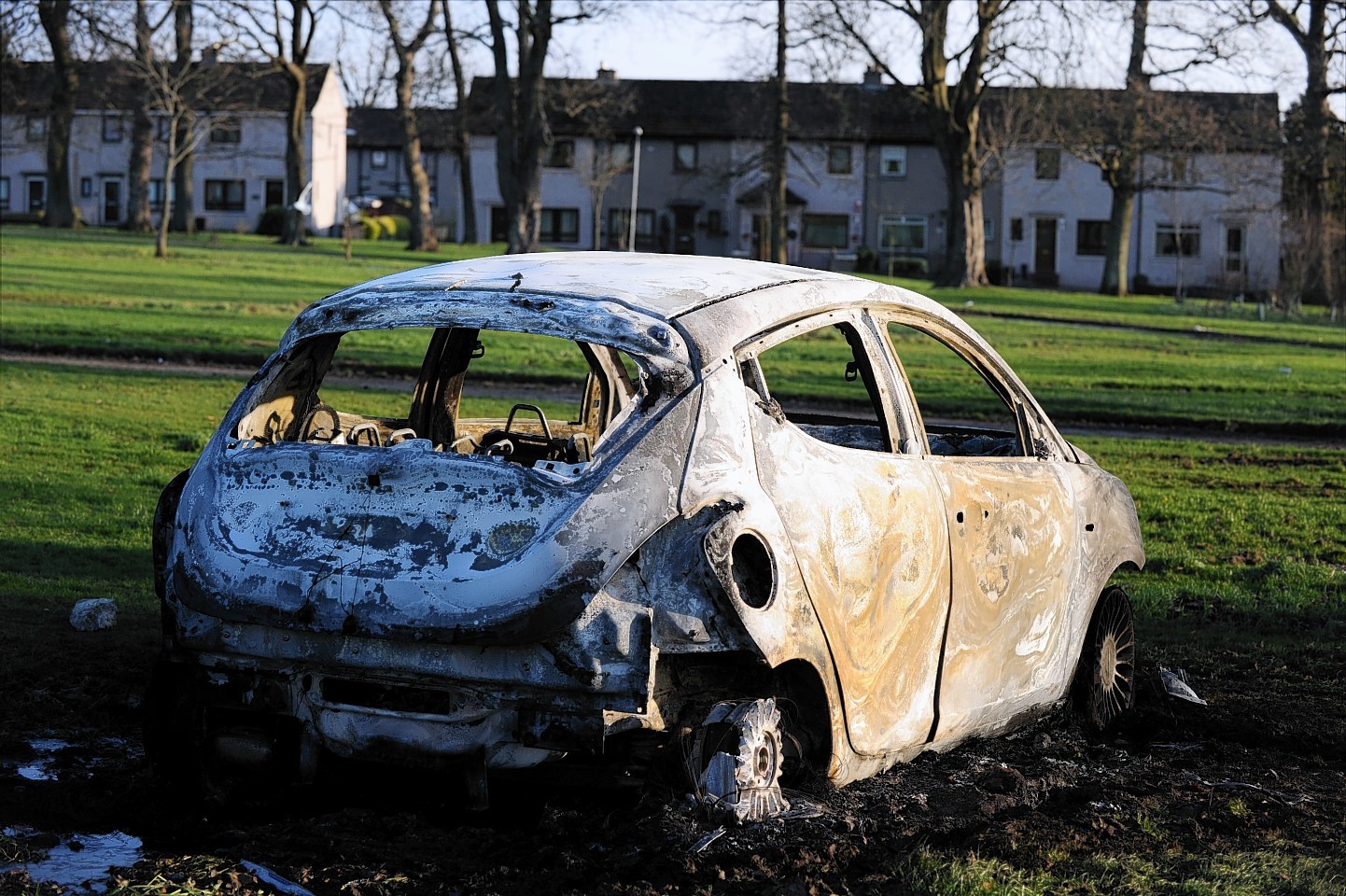 Police are investigating after a car was destroyed in a blaze just yards from a children's play area.
A fire crew from Aberdeen's North Anderson Drive depot was sent to the incident at Eric Hendrie Park, off Springhill Road in the Sheddocksley area of the city at around 3am yesterday morning.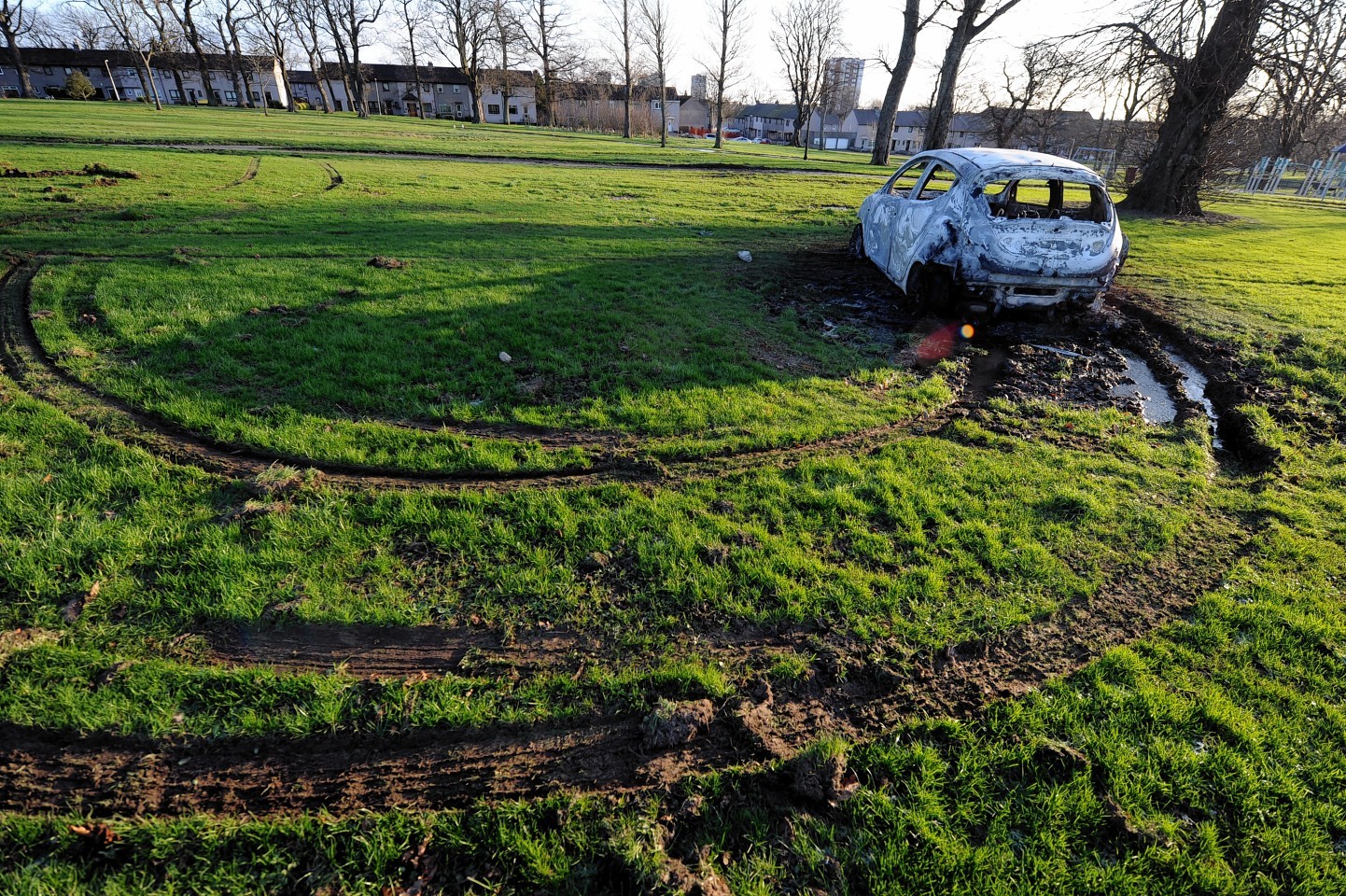 Four firefighters brought the blaze under control, but the car – thought to be a Ford Fiesta – was left a burnt shell of ash and scorched metal.
Streaking, circular tyre marks could be seen on the muddy land around where the car went up in flames.
One dog walker using the park yesterday said: "It's ridiculous. It happens all the time.
"It's been going on for ages."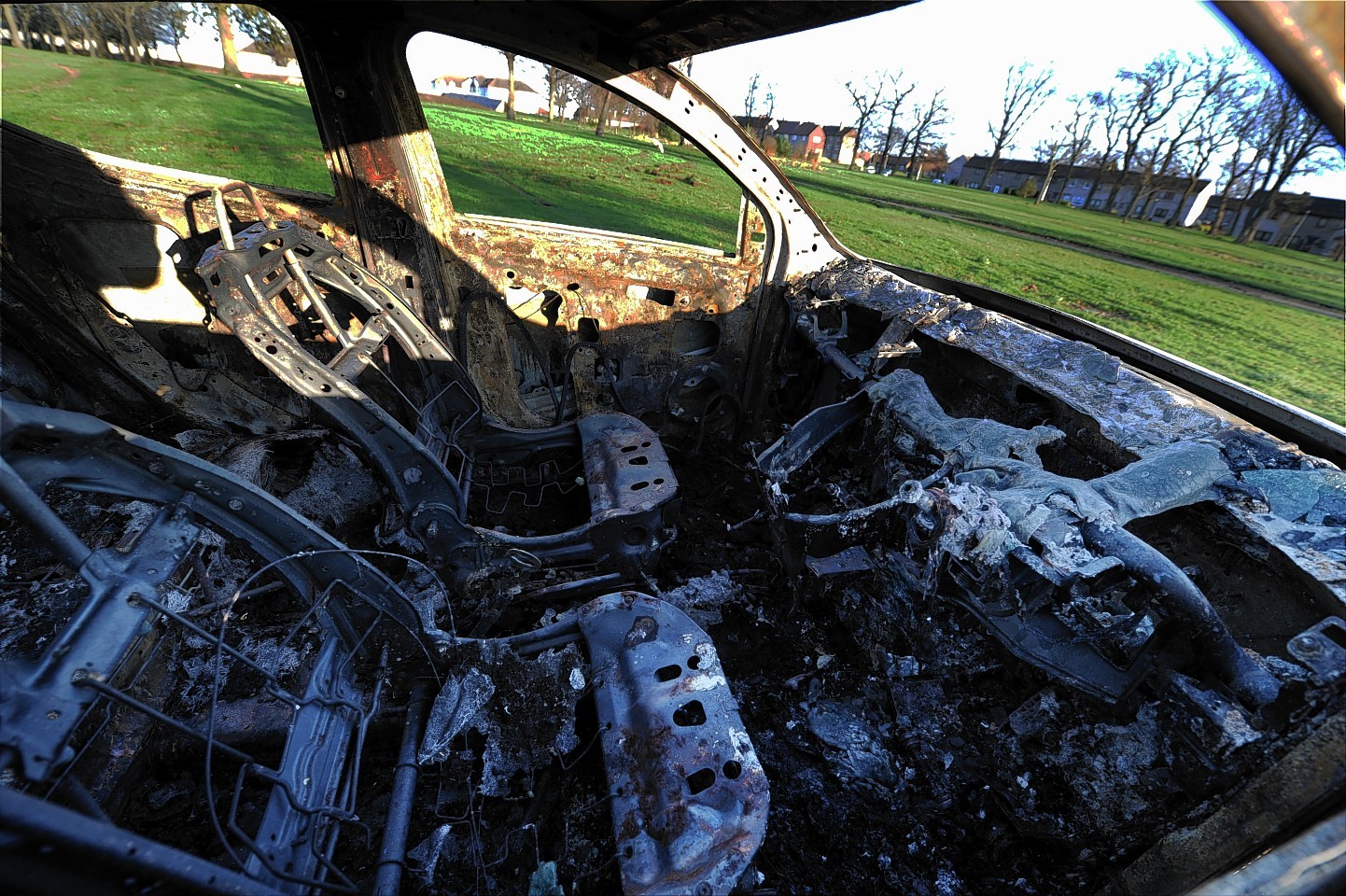 A resident in nearby Deveron Road said she was wakened after hearing a loud bang coming from the burning car.
She said: "I just heard a bang about 3am and heard the fire engine. I thought it was something falling off my son's bed. It was the rumble of the fire engine that woke me.
"I didn't know it was a car until this morning. This happens quite often here but it is motorbikes more often."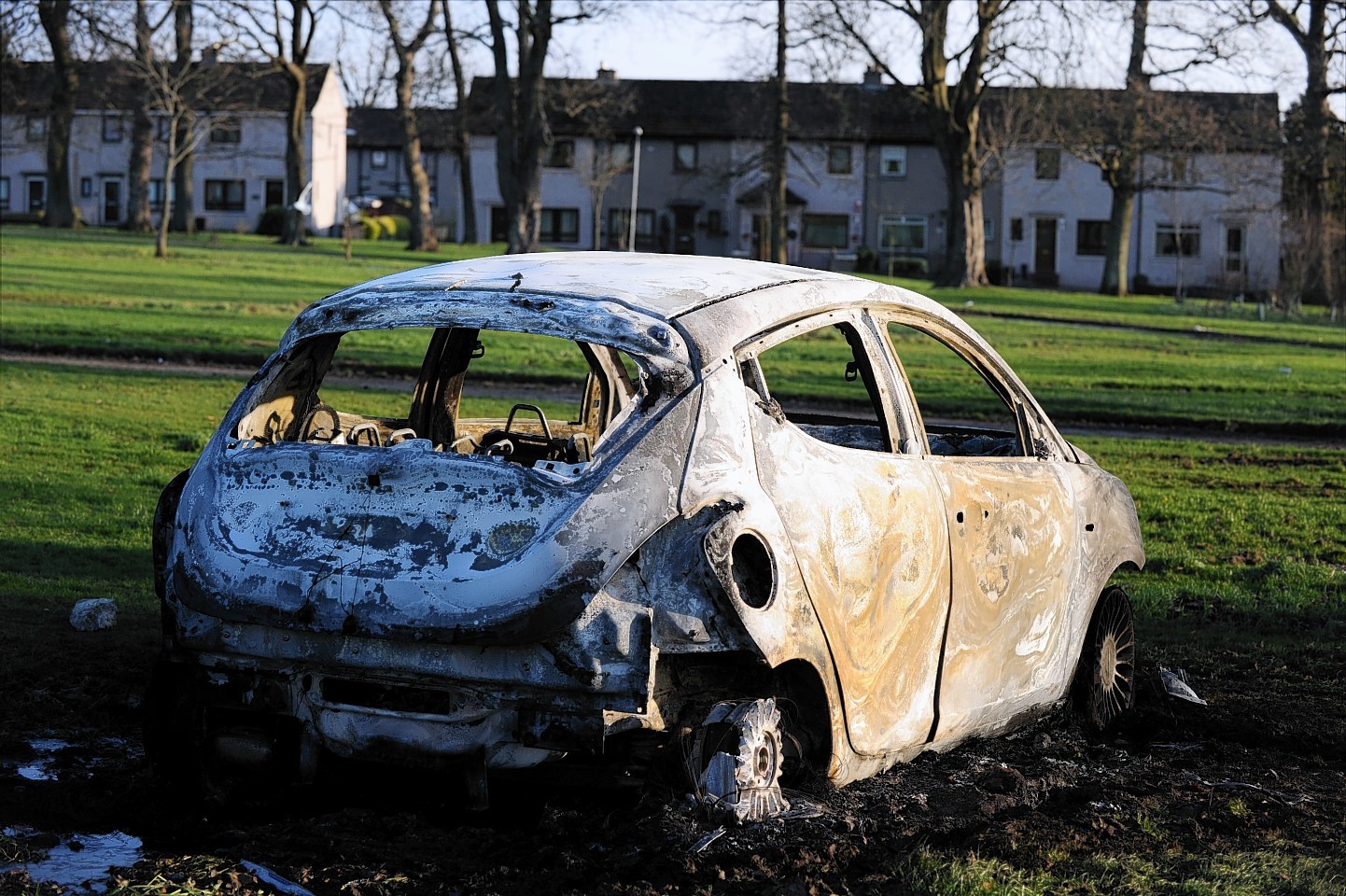 A fire and rescue spokeswoman said the crew took about 10 minutes to deal with the blaze.
Police were also called to the incident at 3.20am and found the vehicle "well alight".
A spokeswoman said officers would be carrying out inquiries into the incident.