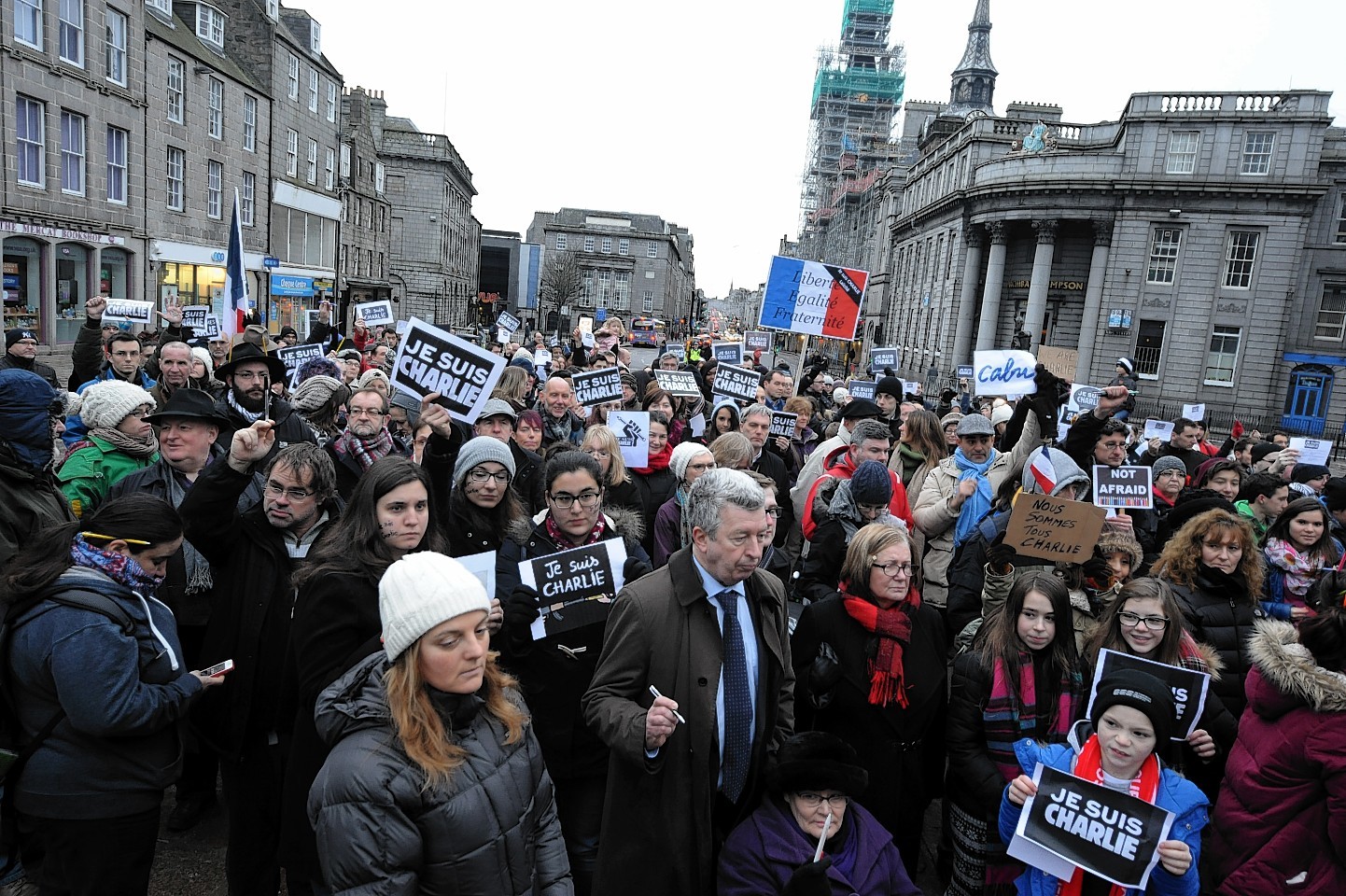 Hundreds of north-east residents rallied in the heart of Aberdeen yesterday in a show of unity following the terror attacks in the French capital.
The region's Gallic diaspora and Scots alike waved saltires and the blue, red and white of France as a huge crowd attended the "Je Suis Charlie" gathering in the Castlegate.
In the Mercat Cross, candles were lit, pens laid and messages written in memory of the 17 people killed during three days of extremist violence in Paris.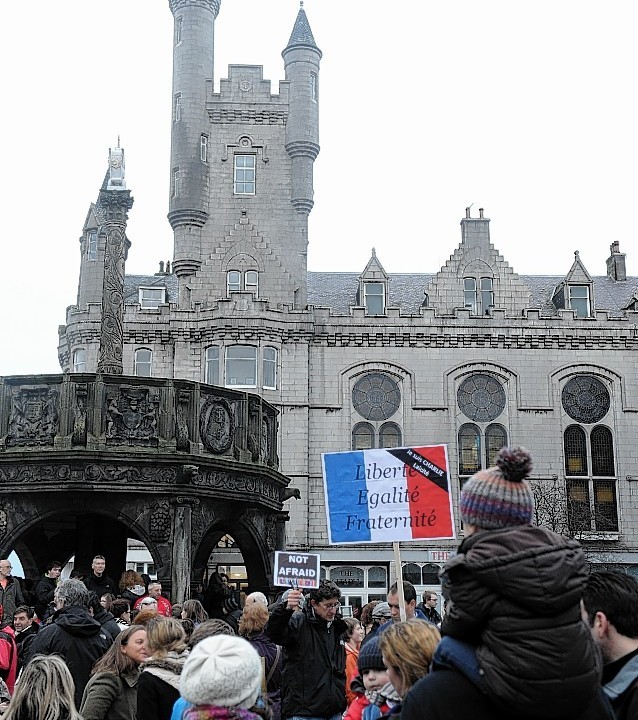 Twelve people – including cartoonists, journalists and police officers – were shot dead by armed gunmen in the Paris offices of Charlie Hebdo last Wednesday.
Rally organiser Julie Tchao of French community group, Frogs in Aberdeen, said the event was to show their shared "sorrow" with those in her home country.
She said: "The event is really first of all to show our respect to the victims. There is quite a lot of French people here in Aberdeen. We understand that a lot of Scottish people and French people have been touched by what happened.
"It is something that concerns us all. It is just a peaceful, respectful protest, a gathering together to say no to terrorism, to show our sorrow and that we are stronger together."
Ms Tchao, owner of information management company Consepsys, was at work when she heard the news and was too upset to return for the rest of the week.
The north-east's French community met on Wednesday in an Aberdeen pub following the Charlie Hebdo attack.
Ms Tchao said: "We needed to be together. After I heard the news I could not work any more, I was horrified. For the next two to three days I could not work.
"I don't have family there but I used to work in Paris, I know the area well. It has nothing to do with Islam, it is a peaceful religion. Terrorism has no religion."
North-east Scots-French MSP, Christian Allard, attended the rally. He said: "We have their books and drawings at home. The French people have been doing fantastically well showing solidarity to Charlie Hebdo and the other victims."
Aberdeen Labour MSP Lewis Macdonald – who also attended – said: "It shows the French community is well connected and how strongly people feel about the threat to freedom of expression in France."
Newtonhill man David Lasseau – originally from Dijon, France – held a banner at yesterday's rally declaring the words "Freedom, parity, brotherhood."
The 40-year-old Aberdeen University reader, who attended with wife Susan and daughter Emma, said: "These values are from the French revolution. I was working at home when I heard about it. It was a mix of a lot of different feelings at the same time, especially for the victims and for the families.
"These cartoonists have been part of France and what makes France for decades. I was very happy to see the French public react so well, not becoming angry and blaming people, just standing and saying we don't accept this, we will stand against this."
Satirical magazine, Charlie Hebdo, had been threatened for publishing cartoons featuring the Prophet Muhammad in the past.
Though Mr Lasseau disagreed with the cartoons, he believes the magazine "they had the right to say it".
He added: "I didn't accept the way they (Charlie Hebdo) were tackling the issue but I will fight to the death for their right to say it. We're fighting for the right to do it."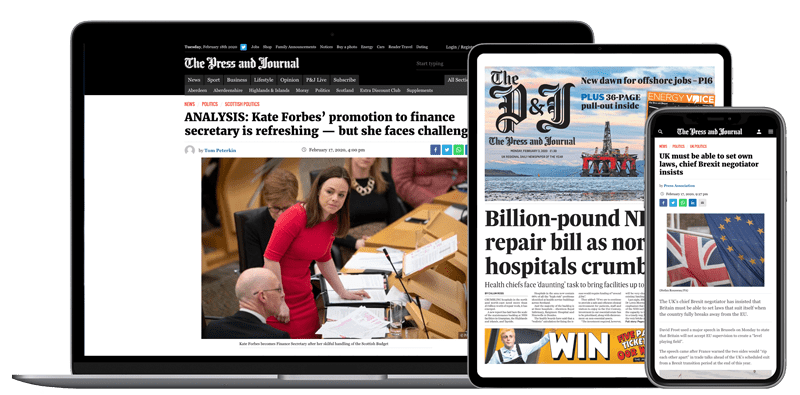 Help support quality local journalism … become a digital subscriber to The Press and Journal
For as little as £5.99 a month you can access all of our content, including Premium articles.
Subscribe