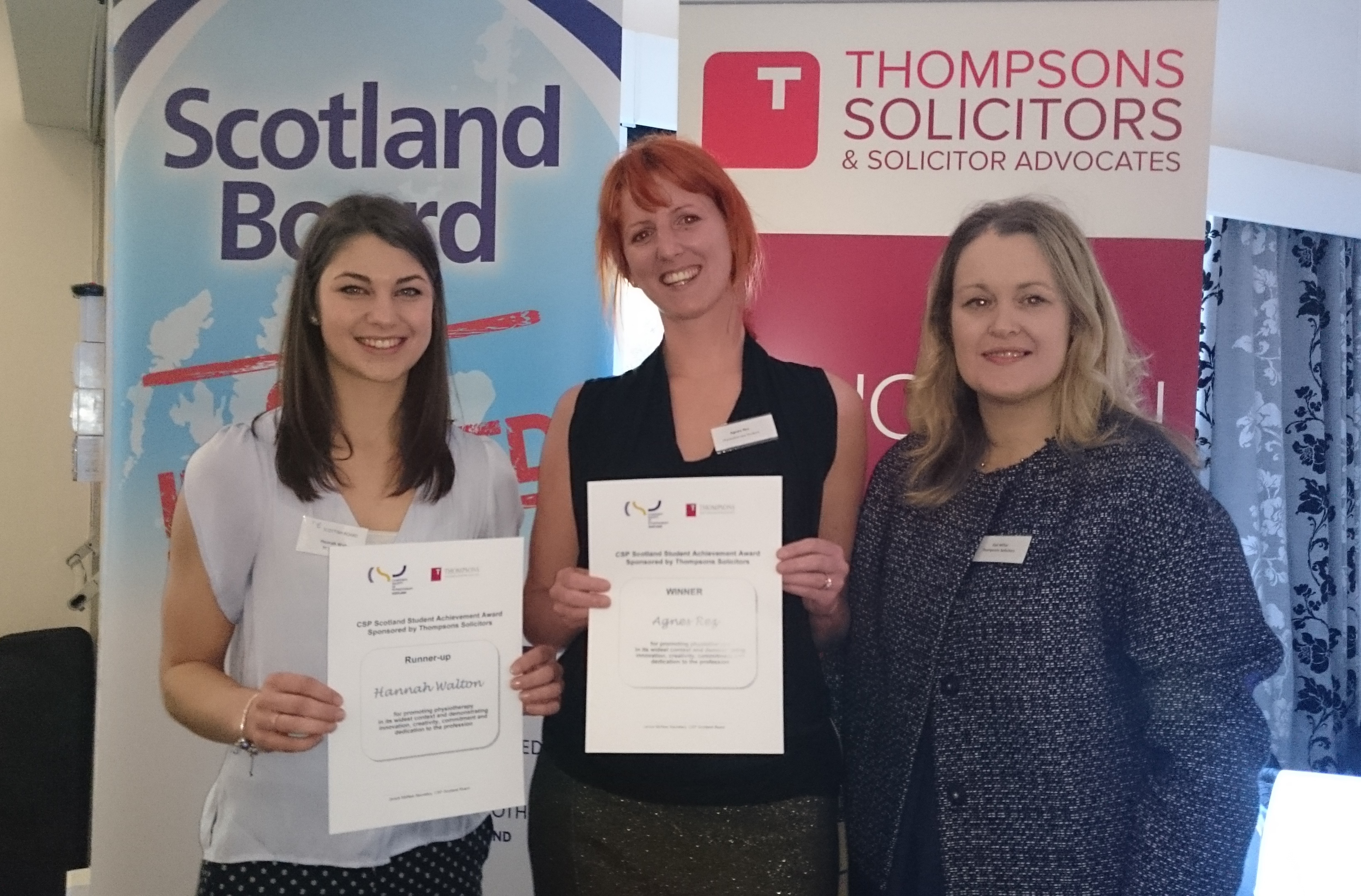 Two third-year physiotherapy students at Robert Gordon University (RGU) have won top awards for promoting their profession.
Agnes Rez, 32, won the 2014 Chartered Society of Physiotherapy (CSP) Scotland Student Achievement award with Hannah Walton, 21, named as runner up.
The pair beat off competition from physiotherapy students across Scotland to take the prizes at the CSP Scotland Conference, which was recently held in Dunfermline.
Ms Rez received £200 and Ms Walton £100.
Judges heard of the voluntary work done by both women to promote physiotherapy, with Ms Rez helping to develop a management plan for patients with Alzheimer's Disease.
She is also a board member of Aberdeen Interprofessional Education Society, works at the reception of a private physiotherapy department, supervises treatment at sport events and translates Hungarian into English for Grampian Regional Equality Council.
Ms Rez said: "Receiving the award was a great honour and to be acknowledged by CSP Scotland in front of physiotherapy leaders from across the country was a humbling and rewarding experience.
"There are lots of opportunities out there to promote physiotherapy that are great for your personal and professional development.
"I think this recognition is a great incentive to get involved and I would definitely encourage everyone to keep a note of their activities and apply for the award."
Ms Walton has worked as a student representative on the CSP board for the last two years and is now Scottish representative and vice chair of its student executive.
She has helped to increase the scope of the roles which physiotherapists can be employed.
After her conference speech in Cardiff last year, a motion was passed which allowed physiotherapists to be given placements in the third sector.
She has also volunteered at university open days and lobbied to increase funding for physiotherapy students on placement.
Ms Walton said: "I am absolutely thrilled and honoured to receive the award for promoting physiotherapy.
"A lot of work has gone into raising the profile of physiotherapy in the past year and I am proud to have been a part of that. It gives me great pride to champion such an important, valuable and inspiring profession."
The awards are sponsored by Thompsons Solicitors.
Partner Rory McPherson said: "Members of The Chartered Society of Physiotherapy Scotland do a fantastic job in caring for injured people across the whole country.
"Thompsons have always supported the society and the work they do so we're delighted to sponsor the student achievement award.
"Everyone at the firm sends their congratulation to Agnes and Hannah and wish them every success in their future career."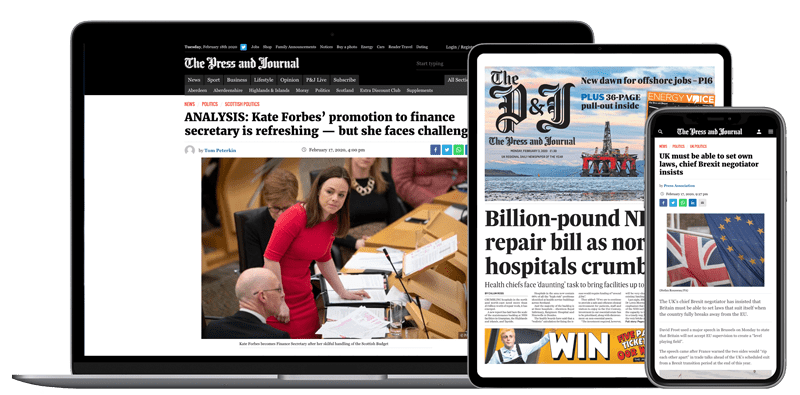 Help support quality local journalism … become a digital subscriber to The Press and Journal
For as little as £5.99 a month you can access all of our content, including Premium articles.
Subscribe