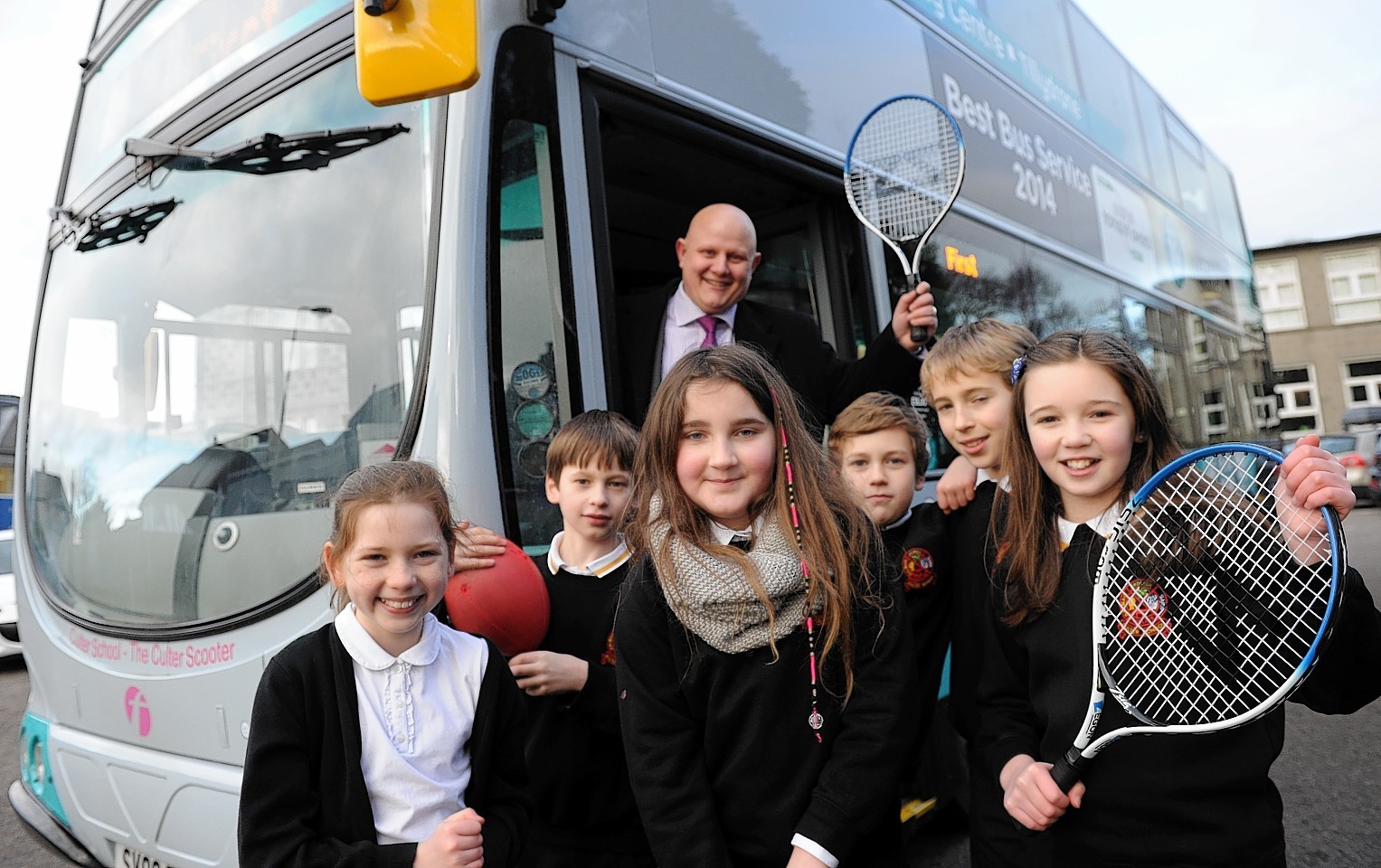 Youngsters across Aberdeen will be given the chance to get active with a busload of sporting activities thanks to the support of a north-east based transport giant.
The Aberdeen Youth Games (AYG), launched last year by Robert Gordon University and Sport Aberdeen, has so far involved more than 3,000 pupils from 36 schools in various sports days and healthy pursuits.
For the second year, First Group has pledged to support the initiative with £3,875 worth of funding.
The company is also offering participating children free transport to q-sport venues and schools around the city.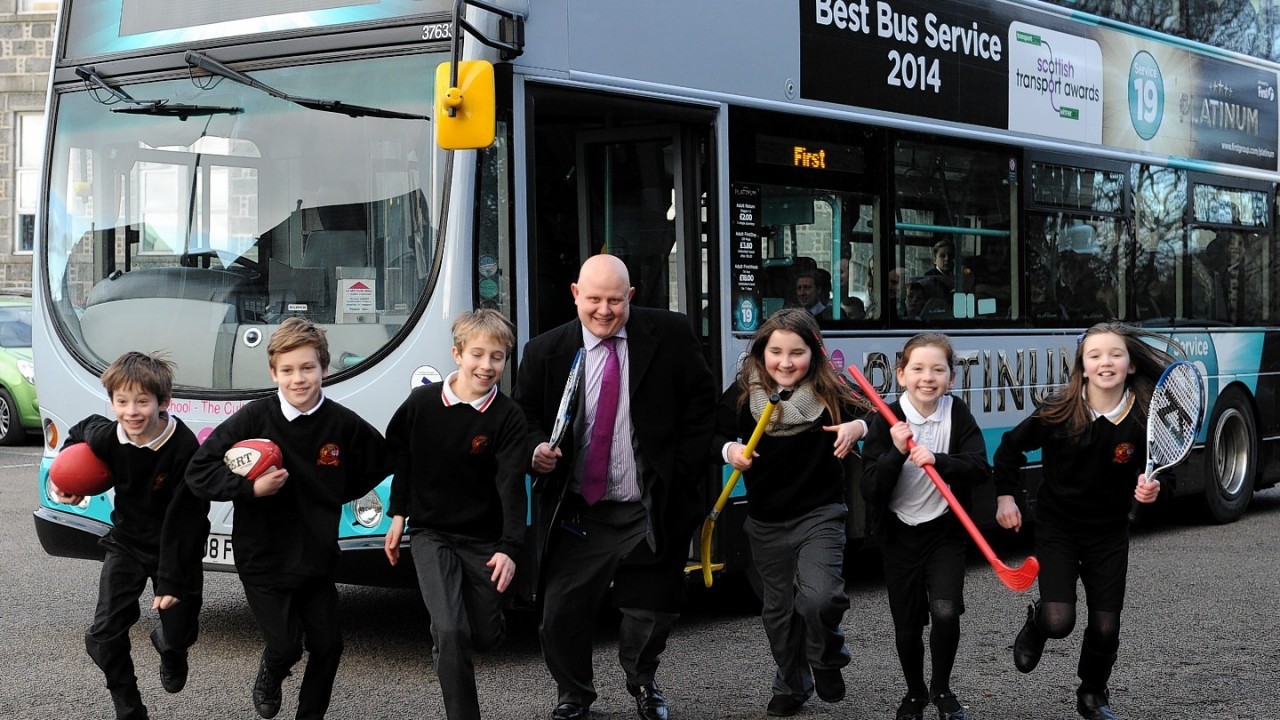 David Phillips, managing director of First Aberdeen, met pupils from Culter, the first school to sign up for the 2015 games.
He said the company was thrilled to be on board again.
"We were involved last year with the transport arrangements, but we're really keen to continue to be involved this year, so we're keeping up the transport arrangements and we've given some sponsorship support too," he said.
"I'm proud of First getting behind this, as you never know, we might have some future sports stars out of this.
"We might be introducing some kids to some sports they have never done before, and in the years to come we might celebrating these kids' success stories and we can say that we've had a small part in that."
Bryan McCann, a sports and exercise lecturer at RGU, said: "RGU works in partnership with Sport Aberdeen to develop the AYG, we launched the project last year and we're working together again to make is even more of a success.
"Last year was our first year running the project fully, it was a good learning experience for us and was a very successful year, but this year we've upped the ante a little bit by getting First involved as a sponsor to help us out with financial support and transport logistics, and we couldn't be more thankful
"The Youth Games this year will involved potentially more than 4,500 young people from across the city, and the whole project is about getting young people to try new sports, which is why the sports change on an annual basis. This year the sports are rugby, hockey and tennis."