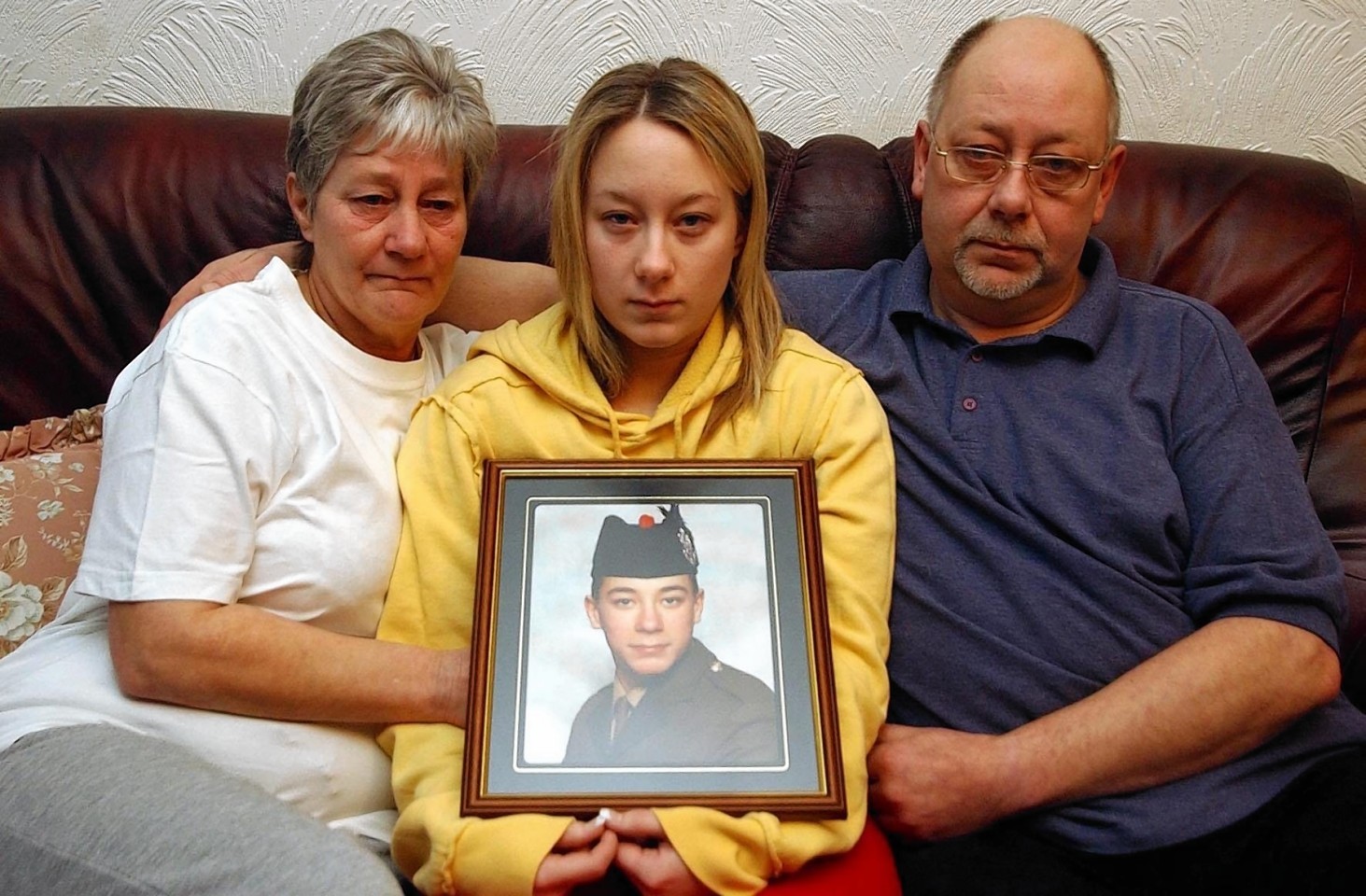 MSPs have been told about the impact of delaying the release of the Iraq inquiry report on the north-east family of a hero soldier.
Diane Douglas, whose son Lance Corporal Allan Douglas was killed in 2006, said last week that she was "disgusted" by the ongoing failure to publish the Chilcot findings.
The effect on her family and others was raised yesterday as MSPs and MPs both debated the decision to delay the report's publication until after the general election.
Kevin Stewart, SNP MSP for Aberdeen Central, said: "What I am most concerned about is that the delay affects families who have faced the death of their loved ones in Iraq, including Allan Douglas, a young man who lived in the community that I live in."
First Minister Nicola Sturgeon opened the debate, saying: "The invasion of Iraq was, I believe, a foreign policy blunder of epic proportions, the consequences of which we are living with today and will do so for many years to come.
"But we must be told whether more than mere miscalculation was involved, and only the full and immediate publication of the Chilcot findings can help shed light on that."
At Westminster, George Galloway told former foreign secretary Jack Straw that the decision to invade Iraq would "follow him to the grave".
He said: "I tell the right honourable member for Blackburn (Mr Straw) – who is, as I said, in the dock here – that he will never escape the consequences of what he has said and done.
He looks to me a haunted figure compared with the Spring-Heeled Jack that he used to be – as well he might, because he will never escape this.
It will follow him to the grave and into the history books that he proselytised for something which has turned into an unmitigated catastrophe for the world, but also for us."
Mr Straw said it was important not to put pressure on members of the inquiry.
"Everyone bears a heavy responsibility for ensuring that the inquiry is not put in a position where it becomes impossible to conduct a fair process and reach a fair and independent conclusion," he said.