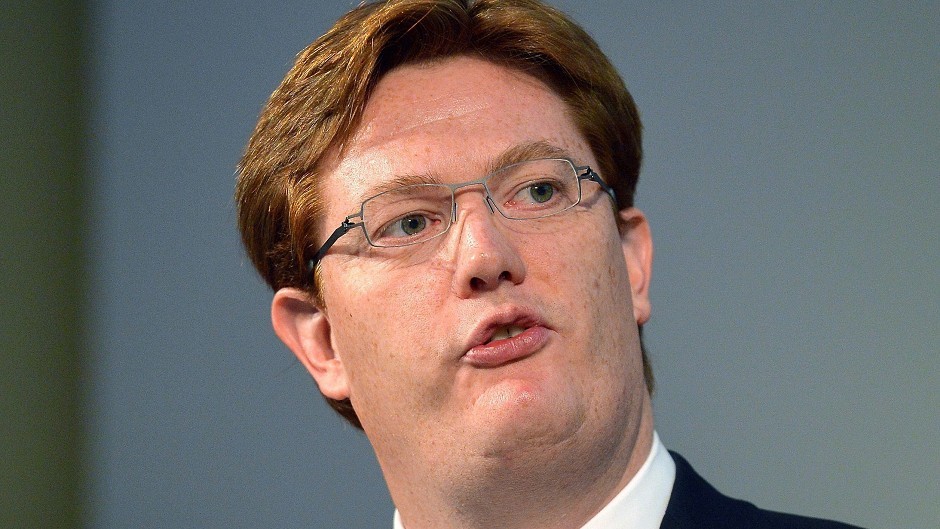 Danny Alexander's political career will be over in May and Alex Salmond will return to Westminster, according to new research.
Constituency polling by Tory peer Lord Ashcroft found that the SNP was poised to take Mr Alexander's Inverness seat, and Mr Salmond would triumph in Gordon.
The research put the Nationalists ahead in 15 out of 16 seats, and found only Glasgow North East likely to stick with Labour.
Writing on his website Lord Ashcroft said: "Douglas Alexander, Labour's campaign manager and the Shadow Foreign Secretary, would lose his Paisley & Renfrewshire South seat with a swing to the SNP of 25%.
"Elsewhere, Alex Salmond would be back in Westminster with a comfortable majority over the Lib Dems, and Chief Secretary Danny Alexander would lose by 29 points."
The most popular outcome for May, Lord Ashcroft found, is a Labour-SNP coalition, with 39% of voters, including 62% of SNP supporters and 79% of Labour-SNP switchers, favouring that option.
Just 38% of people said they were dissatisfied with David Cameron as prime minister and would rather have Ed Miliband.
Lord Ashcroft said an SNP swing of 21%, as found in his research, repeated across Scotland on May 7 would endanger 35 of Labour's 41 seats there.
He added: "But we cannot assume such a uniform swing.
"Most of the seats in this survey are in areas which returned a particularly strong yes vote in September, where the SNP attraction will naturally be greater; in future rounds of research we may find a different pattern where support for independence was lower.
"Even so, the prospect of losing heartland seats will be a blow to Labour's hopes: every seat they lose in Scotland means another they have to win from the Conservatives in England, while the national polls could not be much narrower."
Lord Ashcroft said the polls should be seen simply as a snapshot, not a prediction, but advised the Labour party it has "room for improvement" in its electioneering over the next three months.
Just over two thirds of those who have switched their support from Labour to the SNP said they had definitely ruled out voting Labour again this year, leaving the party with a third of voters who are "at least open to the idea of returning", Lord Ashcroft said.
A Scottish Liberal Democrat spokeswoman said: "These polls show that Lib Dems are best placed to stop the SNP in Aberdeenshire and the Highlands.
"The SNP have centralised services away from the Highlands and north-east to the central belt.
"Every week that passes we see more problems with hospitals, colleges and schools that have come about because the SNP took their eye off the ball on day-to-day services to focus on the referendum.
"So as the election gets nearer people will want to back Scottish Liberal Democrat MPs to support our focus on public services and our plan for more support for the NHS. "
SNP election campaign director Angus Robertson said: "These polls include some of Labour's safest seats in the whole of the UK as well as Scotland, and they are clearly excellent for the SNP – but we are taking absolutely nothing for granted, and will work hard for every vote and seat in May."
He claimed that the seat-by-seat polls "underline the extent to which Labour are paying a huge price for their toxic referendum alliance with the Tories".
Mr Robertson added: "That is why we need the real clout for Scotland that only a strong team of SNP MPs can deliver – to be a real force for change.
"People can only make Scotland's priorities Westminster's priorities by voting SNP in May. While all the recent polls and our council by-election win in Gordon Brown's seat indicate the potential SNP vote, they act as a spur to the entire party to work harder than ever before so that we can do better than ever before."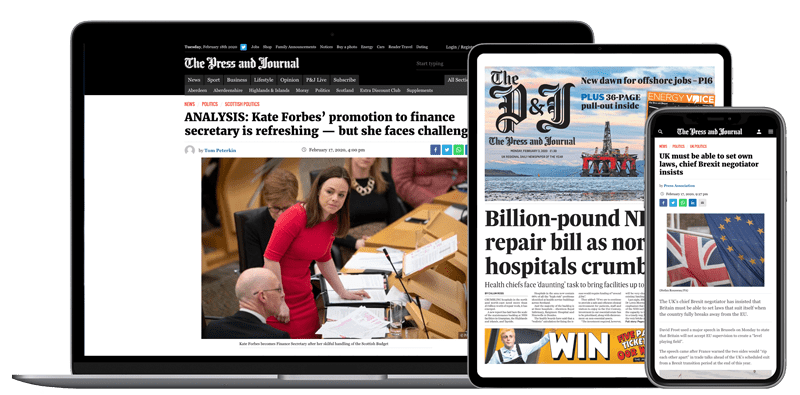 Help support quality local journalism … become a digital subscriber to The Press and Journal
For as little as £5.99 a month you can access all of our content, including Premium articles.
Subscribe