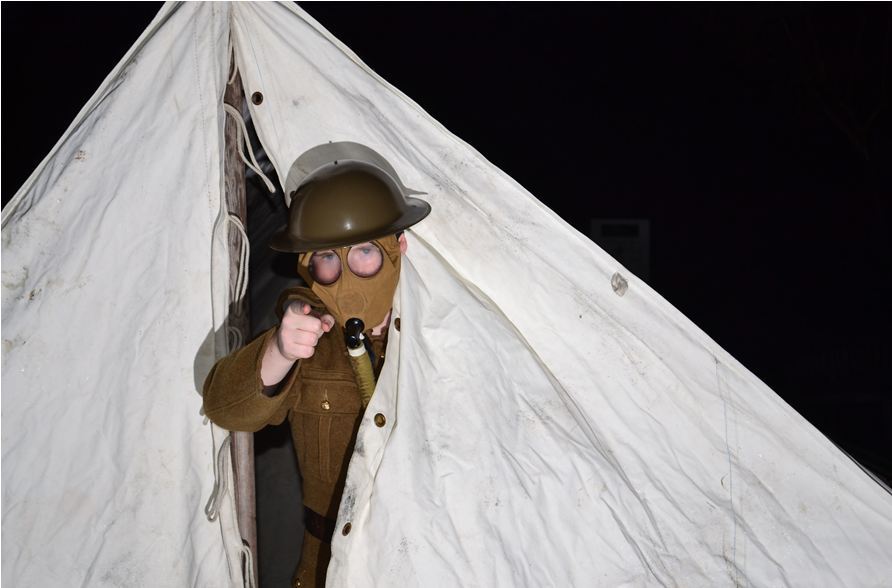 Visitors to a north-east visitor attraction will experience the terrifying sights and sounds of a World War I battlefield – in an authentic tent from the conflict.
The working life to war life exhibition, funded by the Heritage Lottery Fund, will be staged at Aberdeen Maritime Museum next month and pupils from local schools are creating special artwork for the project.
It aims to examine how the lives of people in the north-east changed during the course of the 1914-18 war.
The centrepiece will be simply called "The Tent" and features unique artifacts and an audio show.
Creator and composer on the project, Robert Aitken, said: "The Tent is actually an authentic ridge tent that has been completely adapted for the exhibition, having been painted inside and out and housing various artifacts pertaining to the First World War.
"Items will include a number of working objects of the period 1914-1918, a number of items a Gordon Highlanders soldier would have had with him in the trenches and a remembrance area with a hanging banner.
"The audio message from the unknown Gordon Highlander is on the eve of Battle of the Somme as he describes life away from home, conditions in the trenches and what's he's about to face with his companions.
"My intention was to explore the emotional turmoil of war in a unique, thought-provoking visitor attraction."
An Aberdeen City Council spokesman said: "The working life to war life history project has provided rich learning opportunities allowing young people to develop a greater understanding of Aberdeen's role during World War I.
"The interactive exhibition will further allow our participants in the project to share their knowledge and expertise with an even greater audience."
Colin McLean, head of the Heritage Lottery Fund in Scotland, said: "This exhibition is the culmination of children and young people across Aberdeen exploring the impact the war had on their ancestors and on their city.
"They've retold the stories they've uncovered in a way which captures the imagination and will fascinate visitors as they learn how the war changed the north-east for ever."
The exhibition will be open to the public from March 12 to March 26 from 1pm-4.30pm.
On March 13, 20 and 26 it will be open between 10am-4.30pm.