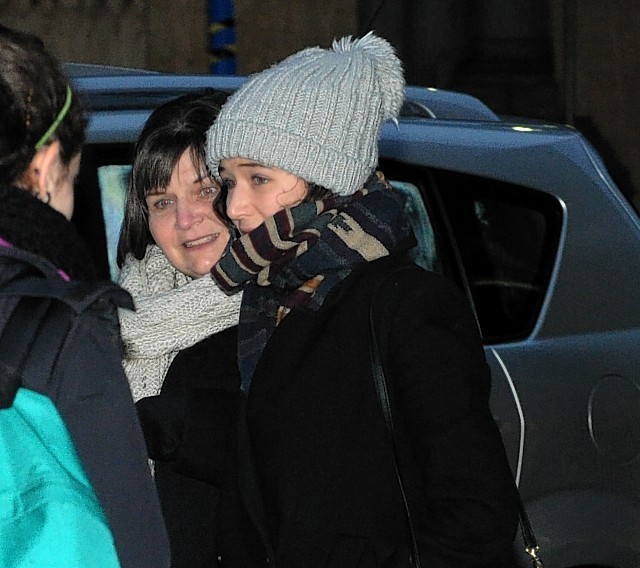 A young woman accused of killing a pensioner by driving dangerously was using her mobile phone just minutes before police were called to the fatal crash, a court heard yesterday.
Rachel Forsyth is on trial at the High Court in Aberdeen accused of causing the death of Lillian Morrison by failing to pay attention as she drove down Queens Road in the city just two days after Christmas.
It is alleged the 21-year-old, of 5 Hilltop Crescent Westhill, was using a mobile phone when her vehicle careered into the pensioner.
Prosecutors claim Forsyth did not notice Mrs Morrison as she used an out-of-order pedestrian crossing close to the junction with Groats Road, even though she was "plainly visible".
Forsyth denies the charge against her.
On the second day of the trial yesterday, the court heard Forsyth's phone was analysed by police staff six months after the crash which happened on December 27, 2012.
Constable Steven Jolly told the jury of six men and nine women that officers were called to the scene of the collision around 4.15pm.
Phone records read out in court showed seven calls were made between 4.12pm and 4.28pm that afternoon.
Police examiner Graeme Arthur, 58, said four of the calls were made to a number stored as "dad" and only lasted a few seconds.
He told the court a text was also sent to a number saved as "mum" from the phone at 4.07pm that day.
The message read: "Got home early. Dog walked and off to work."
The records also revealed an 18-second call was made to a Chris Shinnie at 4.12pm.
Following the call Mr Shinnie sent Forsyth a message at 4.14pm which read: "I've told Gareth. Don't worry about it. I hope you're ok and you're not hurt."
Representing Forsyth, defence lawyer David Moggach asked Mr Arthur: "The times of these calls, of course, have been taken from the phone?"
Mr Arthur replied: "The clock on the phone."
Mr Moggach asked: "Do you know if that's user setting or network setting?
"Do you have any way of knowing if that's the correct time?"
Mr Arthur replied: "No."
The trial continues.