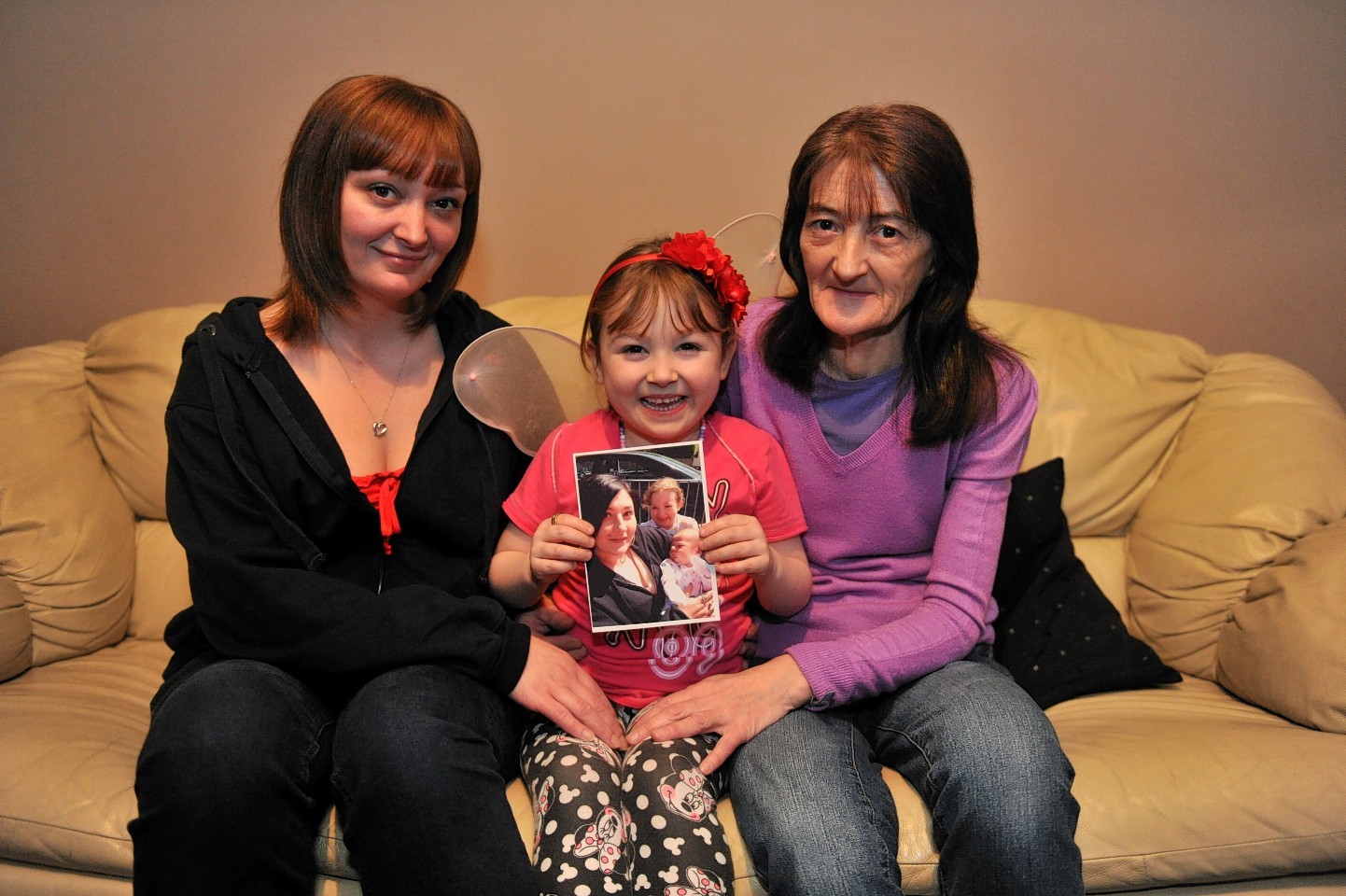 A young Aberdeen mum has died, just weeks after battling pneumonia.
Kerry Stirton was taken to hospital with the bug in November, but was still struggling to recover.
The 29-year-old died in her sleep last month, leaving behind five-year-old daughter Chloe.
Today, Ms Stirton's mother led the tributes and described her as a "happy, bubbly" devoted mother, who was well-known.
Lorraine Adamson, 55, said: "It was such a shock to everyone.
"Everyone remembers her as a happy, bubbly and brilliant mum.
"Chloe asks about her mum and she knows she can't see her.
"She says 'My mum is a star up in the sky'.
"It is such a shame that a five-year-old has lost her mum, and Kerry will not see her grow up."
Ms Adamson said her daughter had struggled to recover from her pneumonia, and was having difficulty with her breathing, but that there were no signs of the tragedy to come when she went to bed on January 9.
"She went to bed on the Friday night and that was it – we couldn't get her to wake up the next morning," she said.
She also revealed the family had nearly lost Ms Stirton once before, when she was thrown through the windscreen of the car she was a passenger in crashed on the A952 Toll of Birness-Mintlaw road on December 26, 1999.
The then 14-year-old had been put on life support, and was left with short-term memory loss and pins in her leg.
But the St Machar Academy pupil made a full recovery, and defied doctor's expectations by getting out of hospital within two weeks of the crash.
Ms Adamson, who is now granddaughter Chloe's legal guardian, said: "She was just so determined – that was Kerry."
Ms Adamson thanked her daughter's friends in the city's DJ and events community, who have been holding fundraising nights for Chloe.
She added: "Kerry loved going to raves on a Saturday night. She was a little raver. She knew everyone.
Ms Stirton's funeral will be held on Wednesday – which would have been her 30th birthday – at the west chapel of Aberdeen Crematorium at 1.35pm.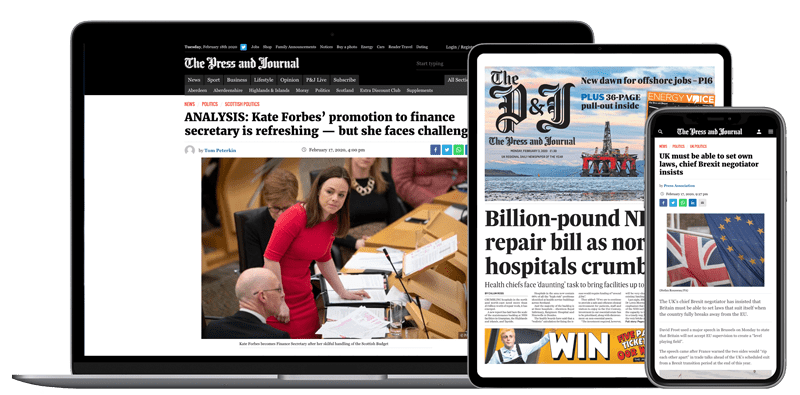 Help support quality local journalism … become a digital subscriber to The Press and Journal
For as little as £5.99 a month you can access all of our content, including Premium articles.
Subscribe